Apple reportedly buys digital instrument effects firm Camel Audio [u]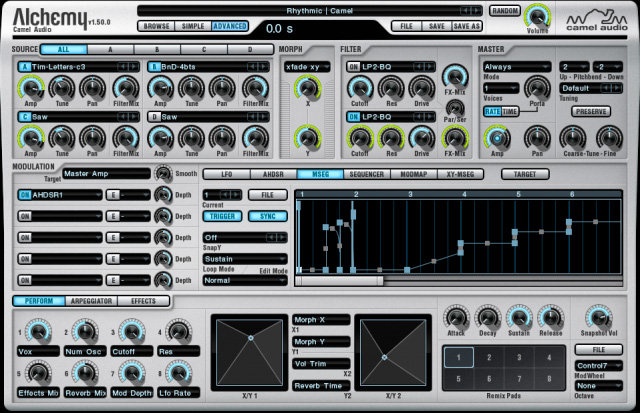 Apple has seemingly purchased UK-based digital audio effects maker Camel Audio, best known for the popular Alchemy synth plug-in, suggesting the firm's software may be included in a future version of Logic Pro X.
In early January, Camel Audio appointed known Apple Europe lawyer Heather Joy Morrison as its director and relocated to 100 New Bridge Street in London, which is listed as Apple's official UK address, reports MacRumors. The information was discovered in a recent filing published by UK company registry Companies House.
While Apple has not acknowledged the potential acquisition, a report from digital music blog MusicRadar lends credence to the claims. On Jan. 8, one day after Morrison took over as director, the publication reported that Camel Audio shuttered operations, leaving behind a website containing only a user login page for contacting customer support and miscellaneous legal information.
A note from Camel Audio posted to its webpage on Jan. 8:
We would like to thank you for the support we've received over the years in our efforts to create instruments and effects plug-ins and sound libraries. Camel Audio's plug-ins, Alchemy Mobile IAPs and sound libraries are no longer available for purchase.
We will continue to provide downloads of your previous purchases and email support until July 7, 2015. We recommend you download all of your purchases and back them up so that you can continue to use them (Instructions: How to Download and Backup Your Products).
The shutdown came after an uncharacteristically long dry spell between plug-in software updates.
If Apple did indeed purchase Camel Audio, it is unclear if the company's technology has been integrated into the Logic Pro X digital audio workstation. Apple's DAW most recently received an update in late January, with one highly touted feature being new synth effects.
Update: Apple issued its usual boilerplate statement to The Loop, saying, "Apple buys smaller technology companies from time to time, and we generally do not discuss our purpose or plans." The statement is typically offered when an acquisition rumor is legitimate, suggesting Apple did in fact purchase Camel Audio last month.