Apple spotlights 'Focus' starring Will Smith, edited entirely in Final Cut Pro X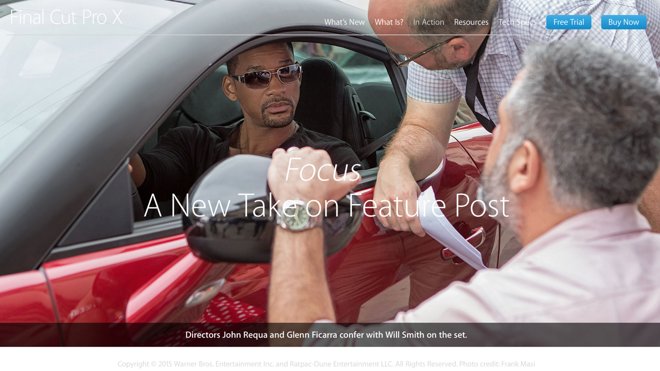 AppleInsider may earn an affiliate commission on purchases made through links on our site.
Opening in theaters this Friday, "Focus" starring Will Smith and Margot Robbie was edited entirely using Final Cut Pro XÂ — Â a fact that Apple has highlighted on the software's official website.
In an interview with directors Glenn Ficarra and John Requa, Apple offers an inside look at the integral role its Final Cut Pro X software played in the making of the new Warner Bros. film. in the movie, Smith plays con-man Nicky Spurgeon, who trains, falls in love with, and eventually finds himself in opposition to a young woman played by Robbie.
Ficarra and Requa, who also directed the films "Crazy, Stupid Love" and "I Love You Phillip Morris," said they ultimately decided upon Final Cut Pro X for "Focus" after researching several options. They said the decision to use Apple's software worked out even better than expected.
In particular, Ficarra and Requa said Final Cut Pro X saved them time by automatically organizing their footage. Dailies were generated with an on-set Mac Pro, while edits were done on location with a MacBook Pro.
Over 61 days of shooting in New Orleans, Buenos Aires, and New York City, the directors captured some 145 hours of footage that took 11 months to edit. The primary editing machine was a cylindrical 8-core Mac Pro housed in Los Angeles.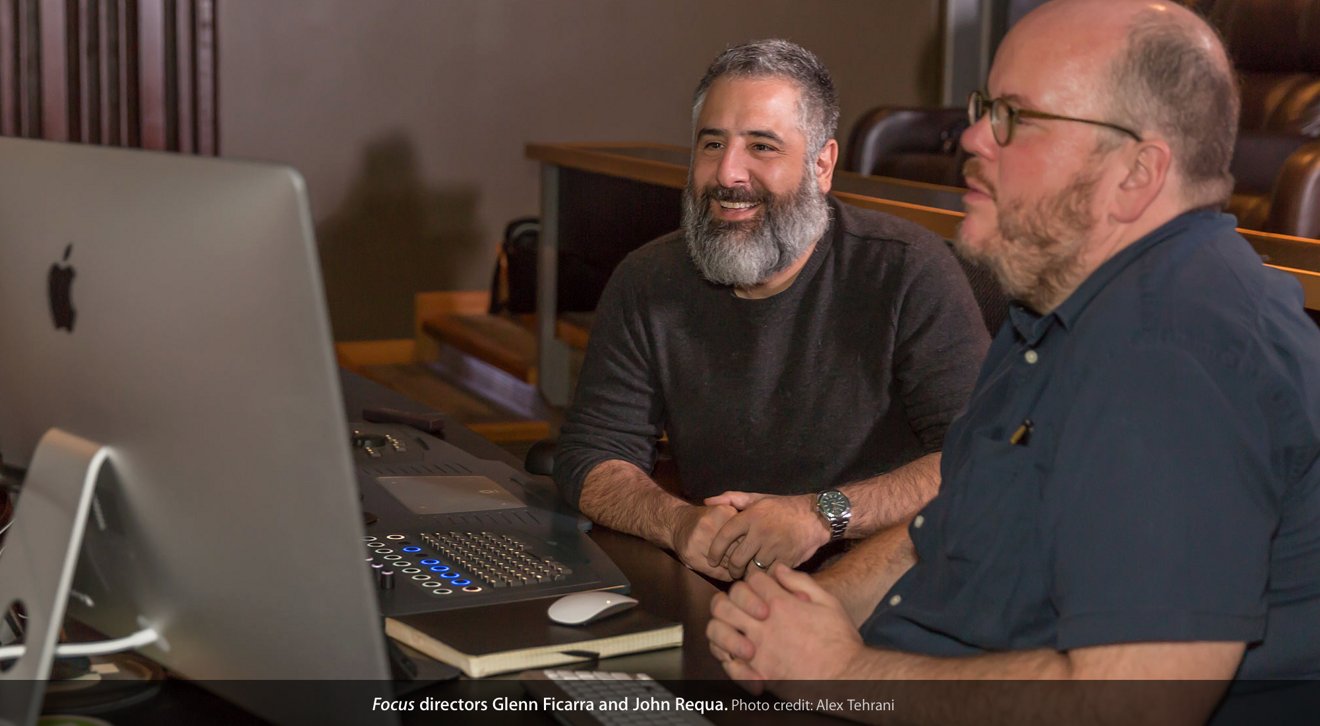 Ficarra and Requa also touted the collaboration offered by Final Cut Pro X, and praised the Magnetic Timeline feature for allowing them to swap parts of the story easily. The directors also utilized Final Cut's built-in titles, real-time keyer tool, and even Motion 5 to arrive at the final product.
Plug-ins and third-party software used to create "Focus" included Light Iron's Live Play, X2Pro Audio Convert, Sync-N-Link X, Change List X, Producer's Best Friend, NUKE from The Foundry, and CoreMelt's SliceX and Lock & Load X.
Focus opens in theaters around the U.S this Friday, with special advanced screenings at select locations Thursday evening.