Apple, IBM debut three new iOS apps for enterprise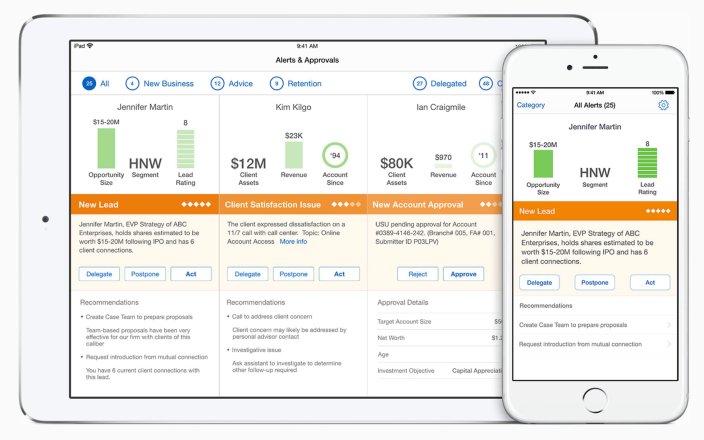 Apple and IBM have unveiled three more MobileFirst enterprise apps for iPhones and iPads, covering a range of industries and uses: Advisor Alerts, Passenger Care, and Dynamic Buy.
On Apple's mobile enterprise website, Advisor Alerts (above) is said to offer push notifications for matters such as account maturity, market news, and transaction approvals. The alerts let advisors respond to urgent issues as they arise.
Passenger Care is an iPad-only platform intended for customer service agents, who can not only check in passengers while they're in line, but monitor which lines are the longest. In the case of a delay or cancellation, the app can help with vouchers, alternate flights, temporary accommodations, or lounge access.
Other functions track seat demand — which can also be used to sell discount seat upgrades — and notify agents of impending problems such as storms.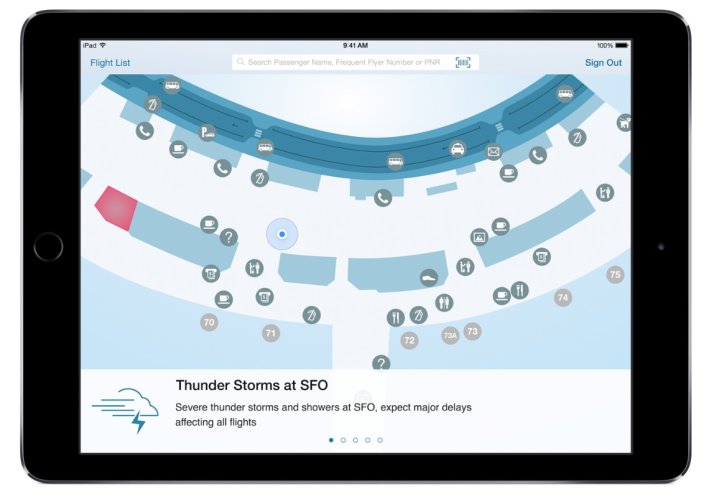 Dynamic Buy, another iPad exclusive, is centered around a dashboard interface with performance metrics including top, bottom, year-over-year, and performance-against-plan figures. By making it easier to track data, retailers should have simpler time deciding how to adjust inventory.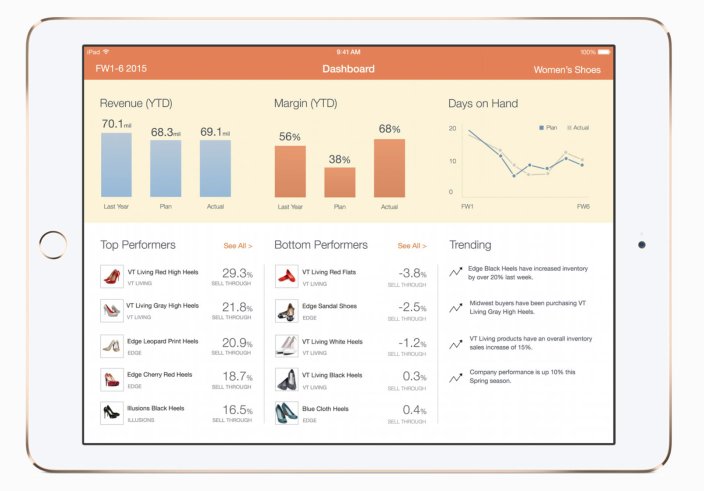 Apple and IBM revealed an initial 10 enterprise apps in December, and an 11th — Field Connect, a tool for utilities technicians — in January. More apps are due to roll out in coming years, eventually surpassing a total of 100.
IBM is largely responsible for deployment and integration, but Apple is aiding in the apps' development, and providing support to both IT departments and end users via AppleCare for the Enterprise. Where needed, IBM is handling on-site support.