Apple sends end-of-life reminder to Aperture users, encourages migration to new Photos app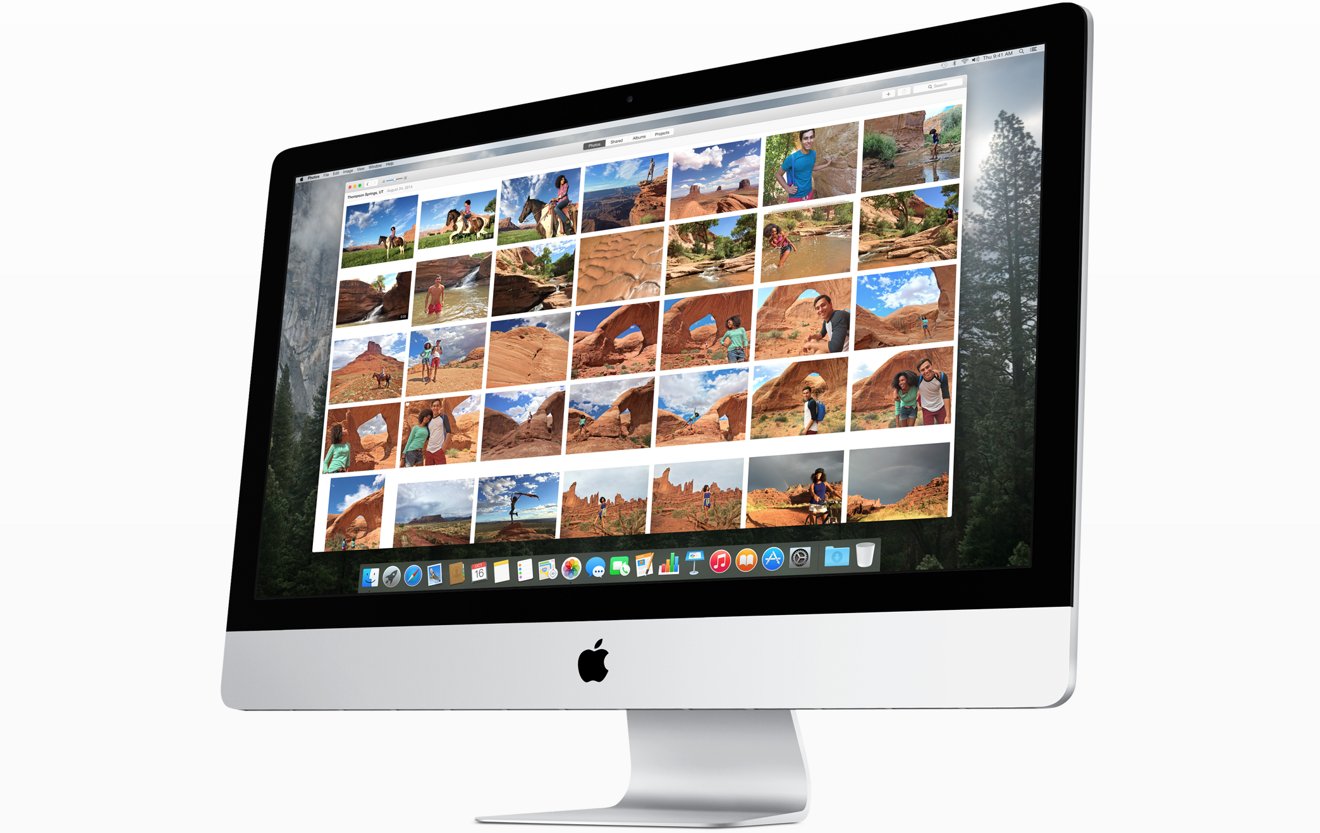 Apple on Thursday notified customers who have previously purchased its Aperture photography software that the application will soon be removed from the Mac App Store, and invited those users to try the new Photos app as part of the OS X 10.10.3 public beta.
The update came early Thursday afternoon in an e-mail missive with the subject "Aperture News," apparently directed at those who have purchased Aperture through the Mac App Store. Apple reminded users that they will no longer be able to purchase Aperture after the release of Photos, though it will remain functional in OS X Yosemite.
Aperture users can migrate their library to the new Photos app, and that process will move all photos, adjustments, albums, and keywords. Apple invited those who wish to evaluate Photos before making a decision on which migration path to take — either to Photos or to a competitor like Adobe's Lightroom — to sign up for the OS X 10.10.3 public beta program, which includes the new Photos app.
Announced last June, Photos for OS X replaces not only Aperture, but also iPhoto, Apple's long-serving consumer photo organizer. AppleInsider went hands-on with the new Photos app last month, and found it a capable iPhoto replacement that continues to blur the lines between iOS and OS X.
The text of Apple's email is reproduced in its entirety below.
Last June, we introduced the new Photos apps for iOS 8 and OS X Yosemite, along with iCloud Photo Library, which lets you safely store all your photos in iCloud and access them from anywhere.
When Photos for OS X launches this spring, Aperture will no longer be available for purchase from the Mac App Store. You can continue to use Aperture on OS X Yosemite, but you will not be able to buy additional copies of the app.
You can migrate your Aperture library to Photos for OS X, including your photos, adjustments, albums, and keywords. After migrating, your Aperture library remains intact. However, Aperture and Photos do not share a unified library, so any changes made after the migration will not be shared between the apps.
To learn more about Photos for OS X, click here. If you're interested in trying the OS X 10.10.3 Public Beta, which includes Photos for OS X, click here.
We thank you for using Aperture and hope you will enjoy the new Photos for OS X app.