Apple to reportedly bolster iAd user targeting with phone numbers and emails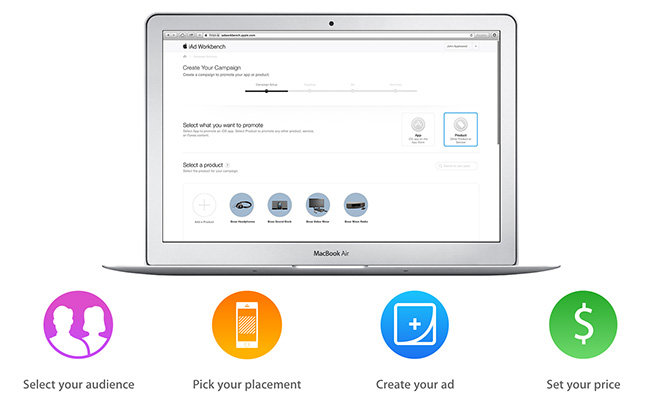 According to a report on Thursday, Apple's iAd division is looking to reinvigorate sales, and will soon allow third-party agencies to provide demographic targeting information to advertisers, including matching of phone numbers, emails and other data.
Although Apple did not officially take part in this year's Mobile World Congress conference, the company's iAd division threw a partner party at the W hotel in Barcelona, Spain, reports The Information.
Apple executives outlined a new initiative that will enable third-party ad providers to help advertisers target specific consumers "by matching phone number, emails and other data," the publication reports. The system is similar to Facebook's ad targeting practices, which matches data from ad providers with anonymized user information and other helpful metrics.
By providing data matching capabilities, Apple would address a major complaint from ad agencies clamoring for more open targeting policies. Currently, iAd serves up user data relating to geography, purchase history, and media interests, but stops short of providing deeper analytics.
The publication noted some advertisers pay up to $10 for app install ads on iAd, double the price of Facebook's most expensive tier. With Apple's reach and consumer base, however, the price may be worth the investment.
The reported shift in policy comes as Apple makes moves to stimulate iAd sales. In November, for example, Apple flipped the switch on "programmatic" mobile advertising purchases, an automated process for buying and selling ads. The company also rolled iAd advertisements into the iTunes Radio streaming music service last year.