Advertisers criticize Apple for holding back customer targeting data in iAd campaigns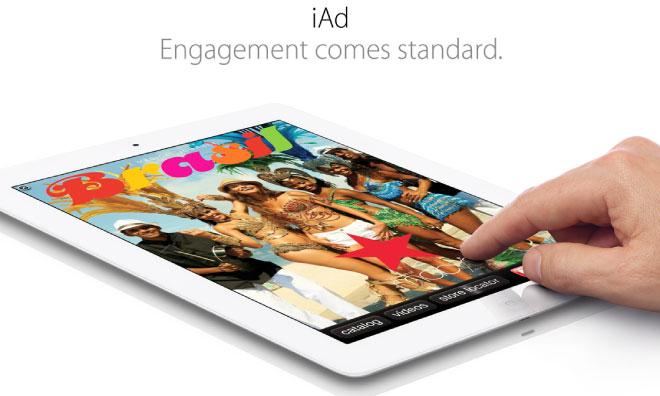 AppleInsider is supported by its audience and may earn commission as an Amazon Associate and affiliate partner on qualifying purchases. These affiliate partnerships do not influence our editorial content.
Apple's refusal to open its vast trove of purchase data and demographic information to advertisers is said to be the principal factor inhibiting the growth of the company's nascent iAd platform.
Industry insiders likened Apple's strict data limitations to forcing "the best-looking girl at the party...to wear a bag over her head," according to a Tuesday report from Advertising Age. Apple offers advertisers the ability to target customers based on geography, purchase history, and media interests, but refuses to share the underlying data.
Compounding the issue, the data Apple does reveal cannot be fed into many agencies' automated ad-buying platforms. Apple's user tracking is not based on web browser cookies, so advertisers are unable to mix-and-match that information with data from other sources that use cookies to identify users.
Competitors like Google, Facebook, and Yahoo give advertisers a much deeper level of insight, though some say Apple's data is still the most valuable. Apple is "one of the best in terms of data quality and accuracy," AdMobius co-founder Dan Grigorovici said, "but I think Google is a little more open."
It is unclear how this might change if iAd's rumored shift to a real-time bidding system comes through. Such a change could lead to increased opportunities for advertisers to automate their iAd buys, making the service more efficient and financially viable for smaller advertisers.
Advertisers also complained about the frigidity of Apple's iAd sales team, a problem in the clubby advertising industry. Perhaps in a sign that Apple has not yet decided exactly what to do with the $250 million per year iAd business, it is thought that the company has not even given its staff sales targets.
"It's not their main focus to tell everyone in the world how amazing advertising in iAd is," GroupM executive Cary Tilds told the publication. "It's just not as loud."
The complaints come on the heels of an iAd reorganization that has seen the team's focus shift to selling advertisements on iTunes Radio, a directive thought to have come directly from software and services chief Eddy Cue. The company brought in former terrestrial radio executive Michael Pallad to head that team in December.