Apple's 'iPad in Education' program getting overhauls to fix deployment obstacles - report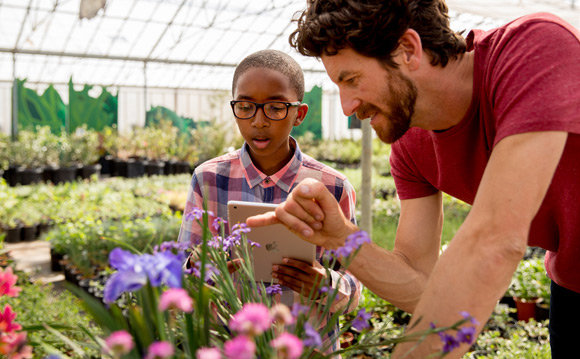 AppleInsider may earn an affiliate commission on purchases made through links on our site.
Apple is working on "significant" evolutions to the iPad in Education program that should solve some of the barriers schools encounter when trying to deploy iPads in the classroom, according to a new report.
An official email obtained by MacRumors states that in the next school year, Apple will allow schools to distribute apps without assigning Apple IDs to each tablet.
"This change should eliminate the need to create generic Apple IDs solely for the purposes of getting content onto iPad," the company reportedly wrote. "Schools will also have the option to prevent students from making personal purchases without approval."
Sometime in 2016, schools will reportedly be able to create and manage Apple IDs for students that can be used to access iCloud. Administrators should additionally be able to reset student passwords; Apple promises that all of its new measures will comply with the US Children's Online Privacy Protection Act (COPPA).
The company is meanwhile said to be streamlining its Deployment Programs by unifying several of them into one. Ideally, this should reduce the work needed for large-scale deployments.
The USD is now working on deploying Chromebooks and Windows devices. Some other schools are going a similar route, citing cheaper prices and, in some cases, easier administration options or features like built-in keyboards.