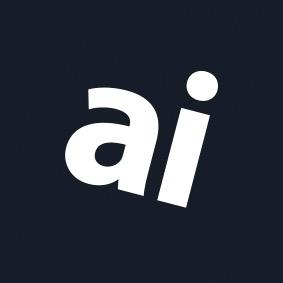 Why you can trust AppleInsider
Review: Blackmagic Pocket Cinema Camera offers pro features at a consumer price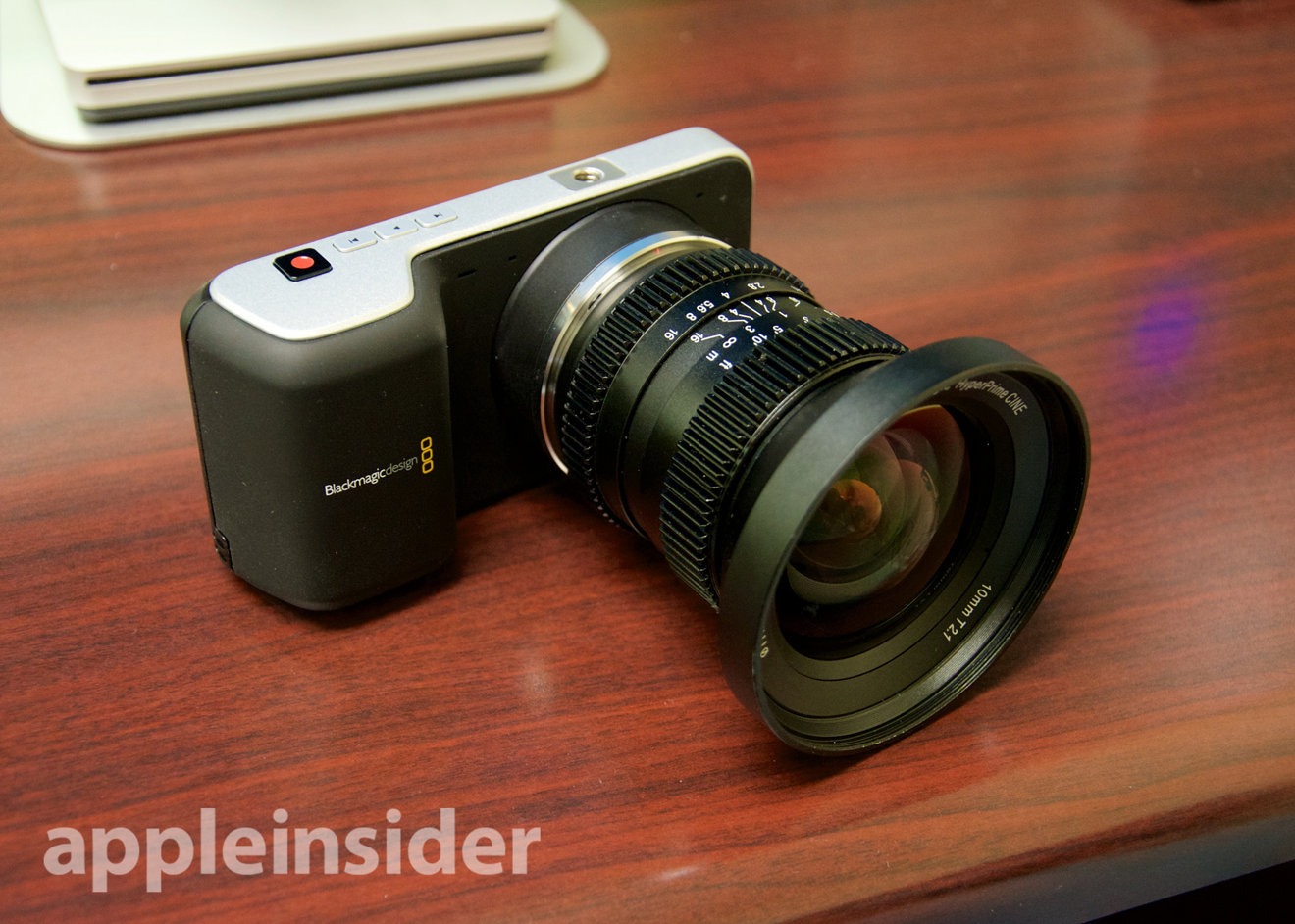 Blackmagic Pocket Cinema Camera
4.0 / 5
---
From iPhone to mid-level DSLR cameras, the video production world has many options for the amateur and prosumer videographer. Blackmagic's Pocket Cinema Camera offers users a next step into the pro video world, along with pro video challenges.
The Blackmagic Pocket Cinema Camera (BMPCC) was first shown at the National Association of Broadcasters show in Las Vegas back in 2013 and became available July of that year. Many of the initial reviews pointed out some missing features which Blackmagic has added via software updates.
First off, this camera is not for the video novice. While it's hardware and menu may seem simplistic on the surface, taking full advantage of the great footage it captures comes with a learning curve and will require some post-production prowess.
Hardware
The BMPCC closely resembles the bodies of other micro four thirds cameras, namely the Sony NEX models. It features a metal construction with rubber-like exterior that provides welcome grip while shooting handheld.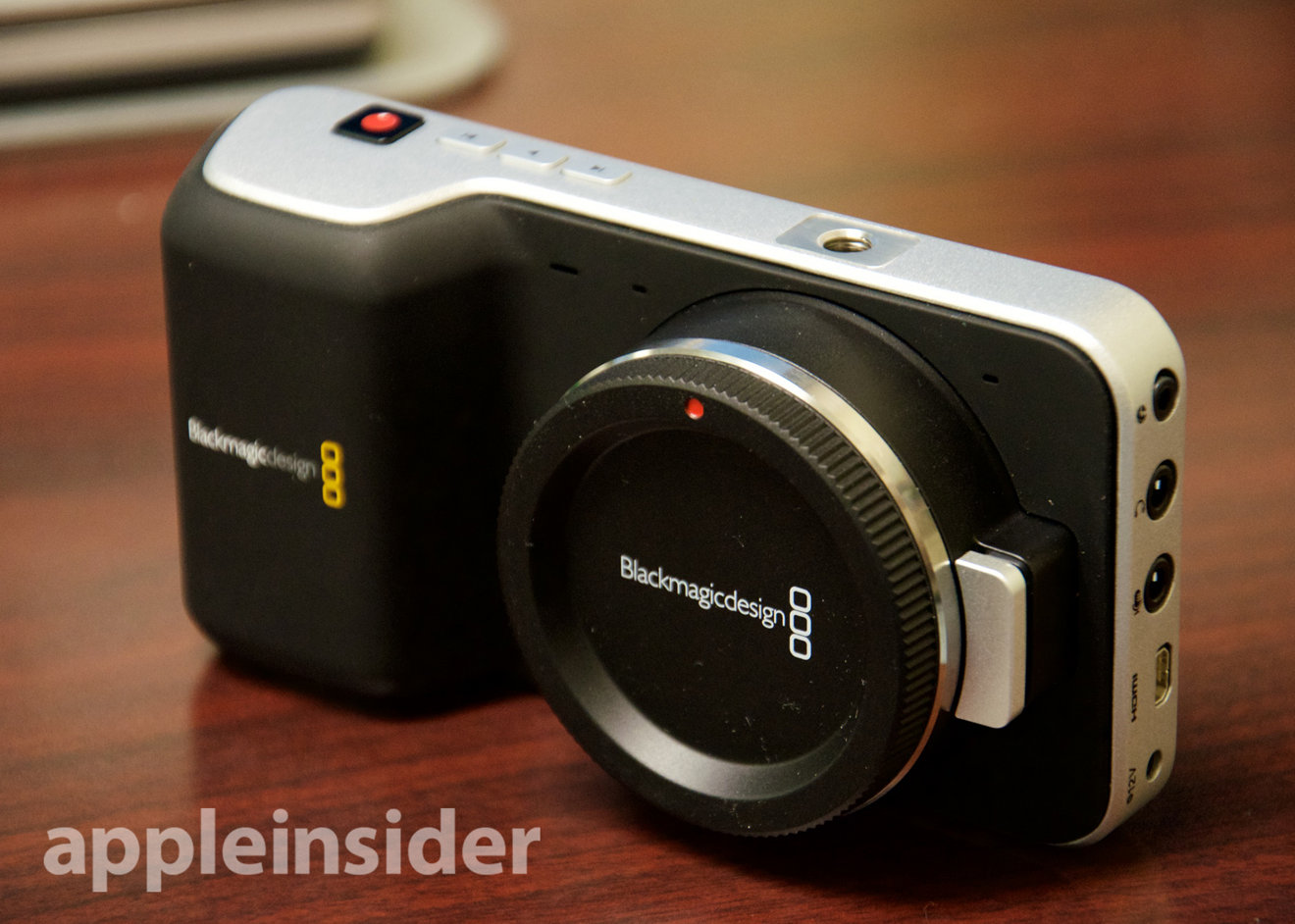 Despite its small size, about 5 inches wide, the camera has a sense of weightiness. The BMPCC can accept a variety of micro four thirds lenses, but larger lenses make the camera front-heavy and awkward to use without a tripod. For our tests, the camera came supplied with an SLR Magic 10mm T2.1 Hyperprime Cine Lens, which provided enough flexibility to shoot both free-hand and mounted.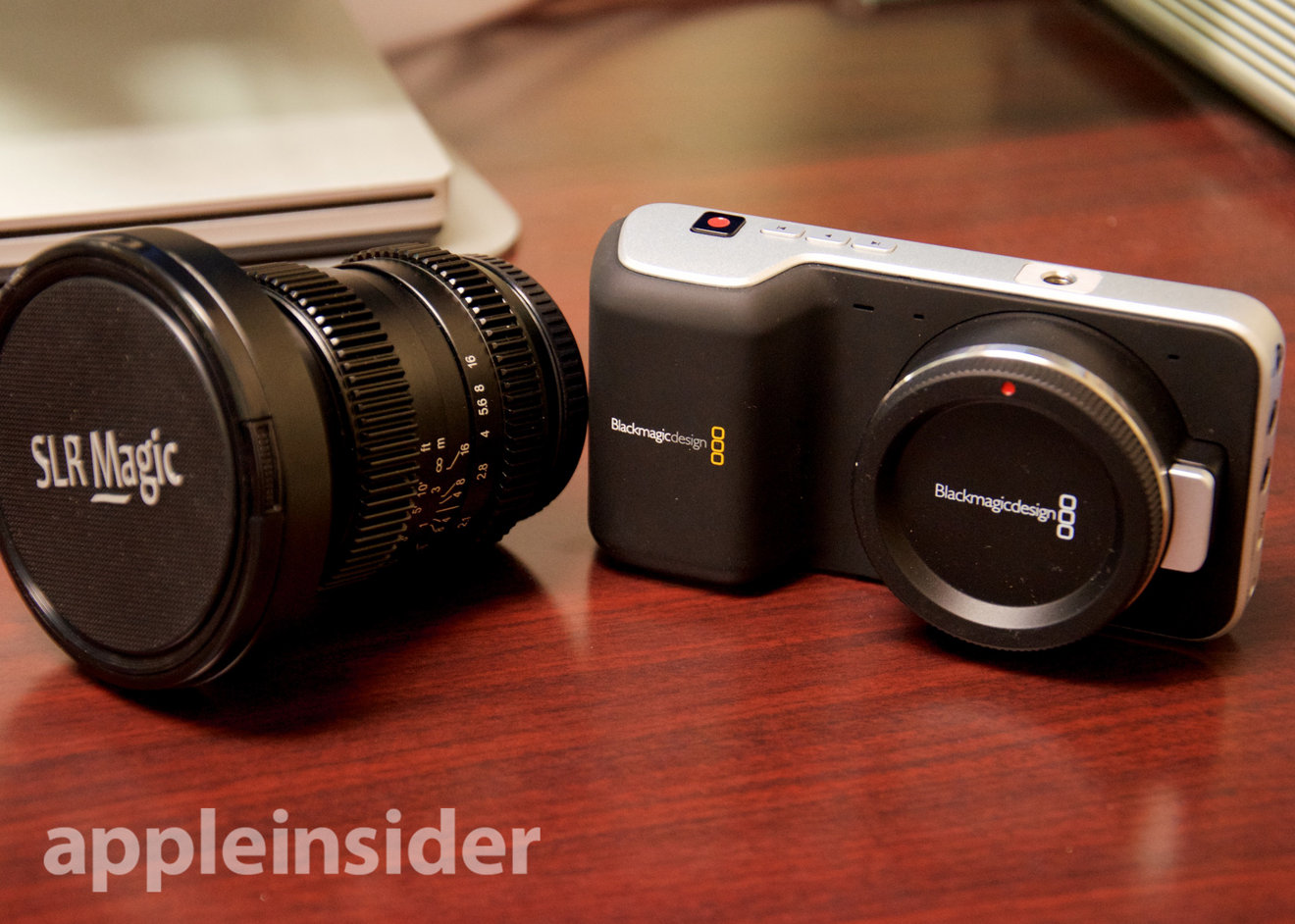 On the rear of the camera is a large 3.50-inch non-touch screen. The display isn't particularly bright and can be difficult to see on a sunny day. On the side of the device you will find the charging port, micro HDMI out, microphone, headphone and LANC remote control ports.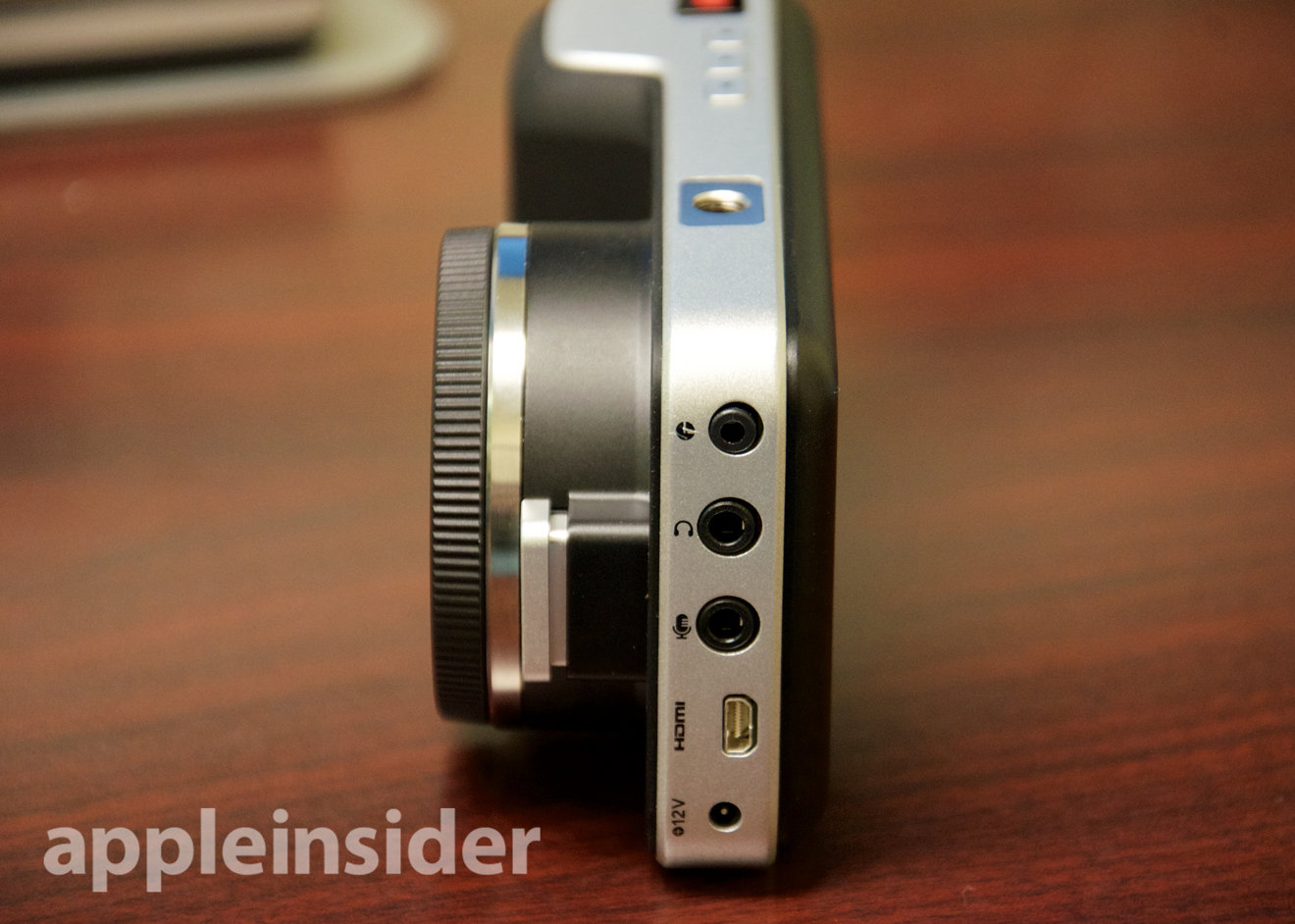 The built-in microphone on the camera is small and will not provide sufficient audio by itself. We recommend using an external mic plugged in via the port on the side. A complaint in the initial reviews of the BMPCC was lack of audio level monitoring on-screen, but Blackmagic has since rectified the oversight with a software update.
There is a minimal number of hardware buttons around the device, with physical controls limited to power, directional-pad and menu buttons, iris, focus, menu, power and footage preview buttons. Unfortunately, there is no way to adjust settings such as white balance and ISO while previewing live. Users must dive several layers into the menu, adjust the settings, and return to preview. This can be a cumbersome process while settings up a shot.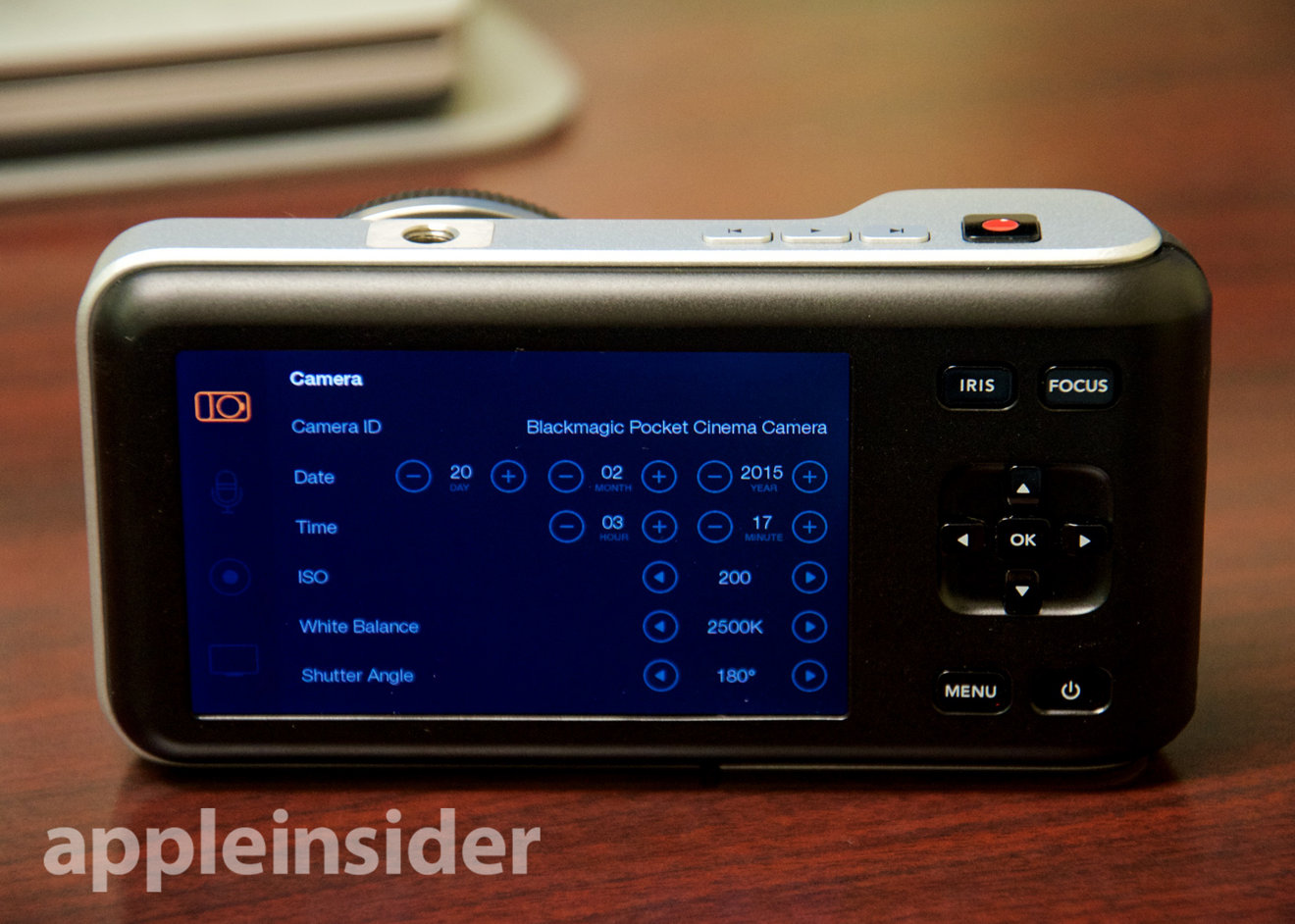 Another feature lacking upon its initial release was the ability format SD cards in-camera. This has been added and can be done from the main menu.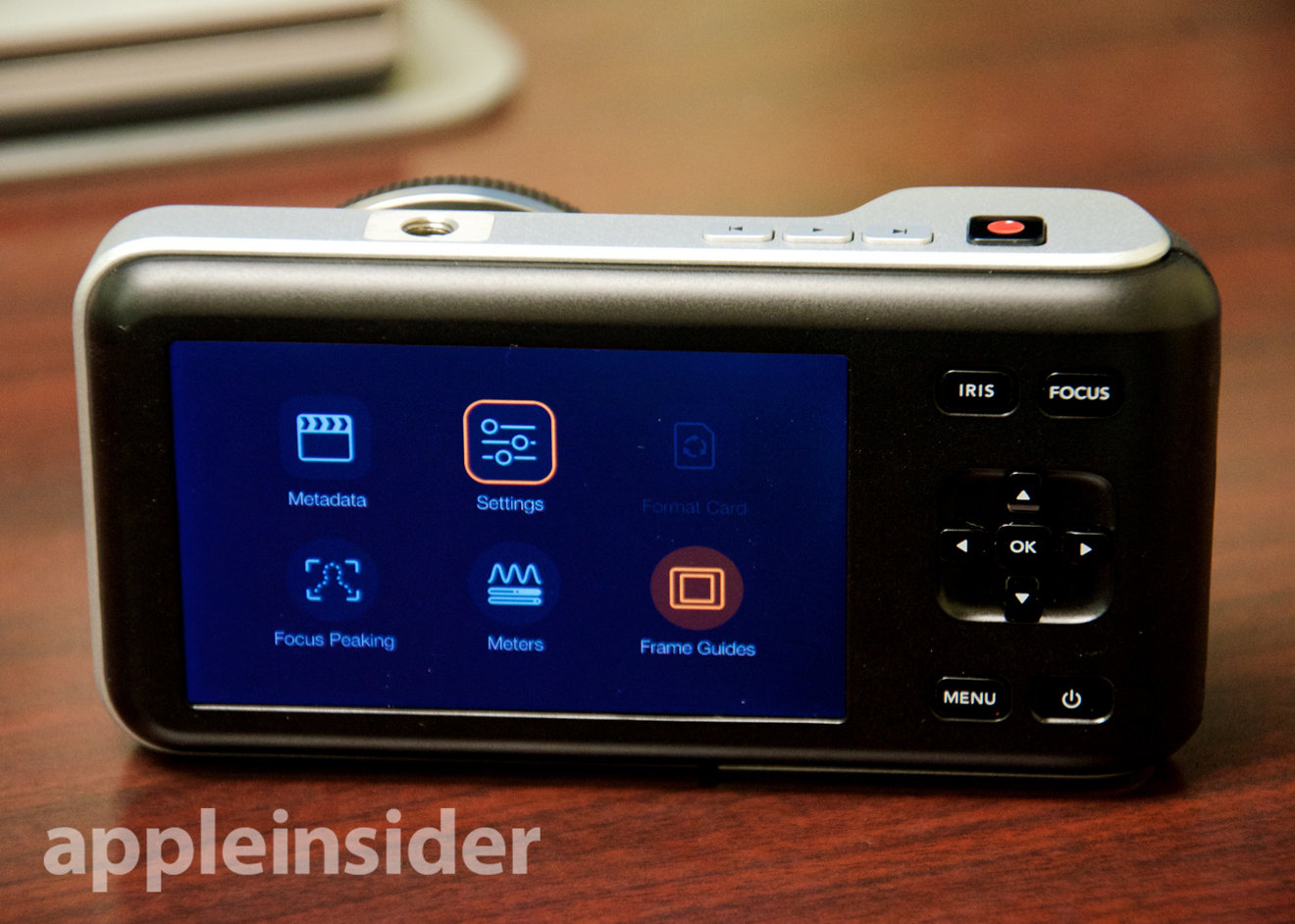 Underneath the device is a compartment that houses the battery, SD card slot and mini-USB jack in case your computer does not have a built-in SD card slot.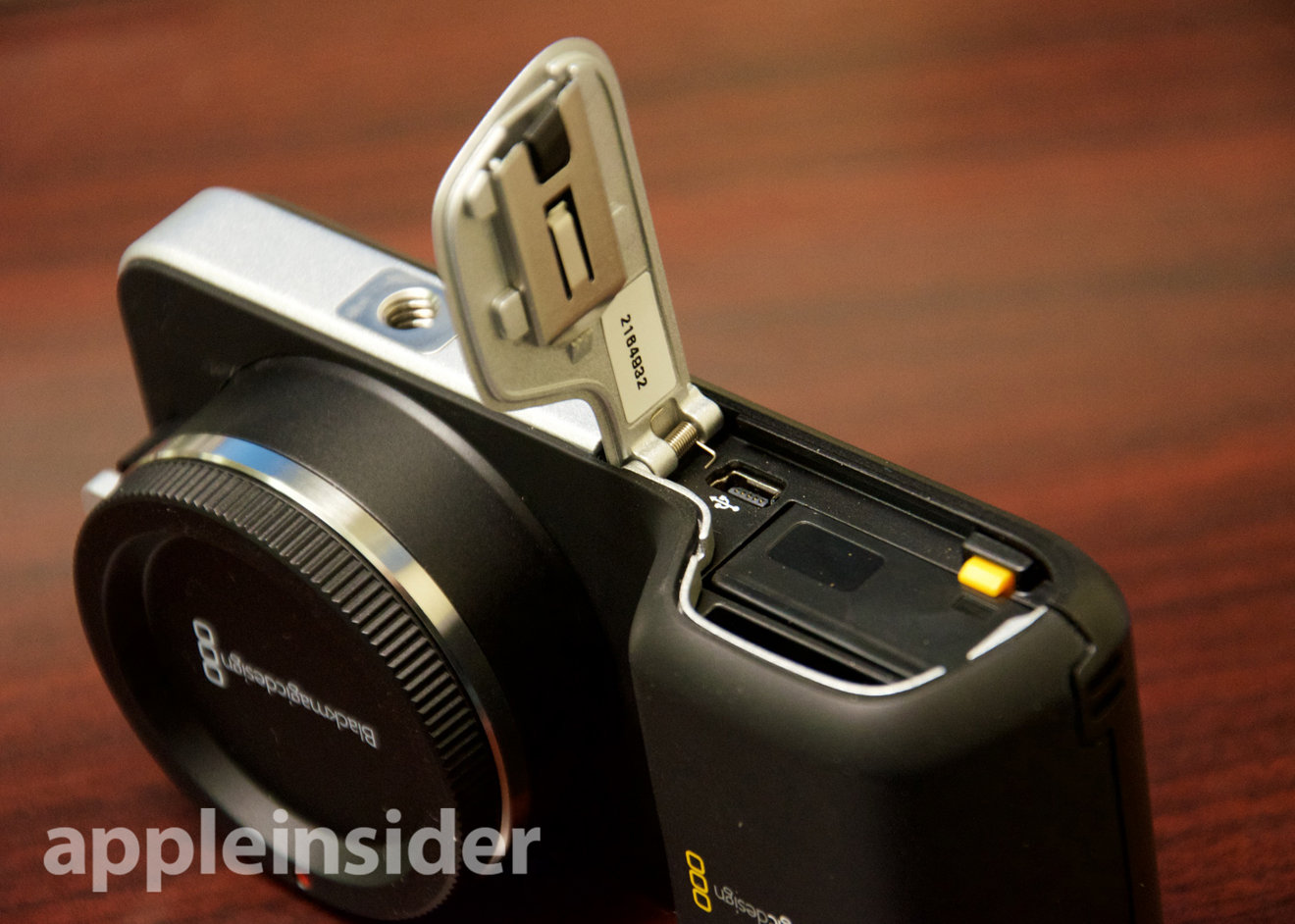 In regard to SD card usage, Blackmagic recommends SDXC Extreme or Extreme Pro cards. This is a requirement more than a suggestion. Cheaper SD cards will not have the read/write speeds necessary to capture footage from the BMPCC. The result of using lesser SD cards can be seen below:
Battery Life
The battery that came new with our Blackmagic camera had issues charging. Even when left on the charger for several hours, the battery percentage did not increase. B&H Photo quickly sent us two additional batteries which worked as expected.
Even fully charged, shooting continuously and even navigating the menu for extended periods of time will drain the battery quickly. If users plan to shoot for more than 45 minutes, extra batteries will certainly be needed.
Camera Sensor and Footage
While the controls on the exterior of the camera may appear simple, this camera houses a professional-grade sensor inside. With a 16mm sized image sensor, impressive 13 stop dynamic range and the ability to shoot Lossless CinemaDNG RAW or Apple ProRes 422 (HQ), the footage quality captured by the BMPCC far exceeds its $995 price point.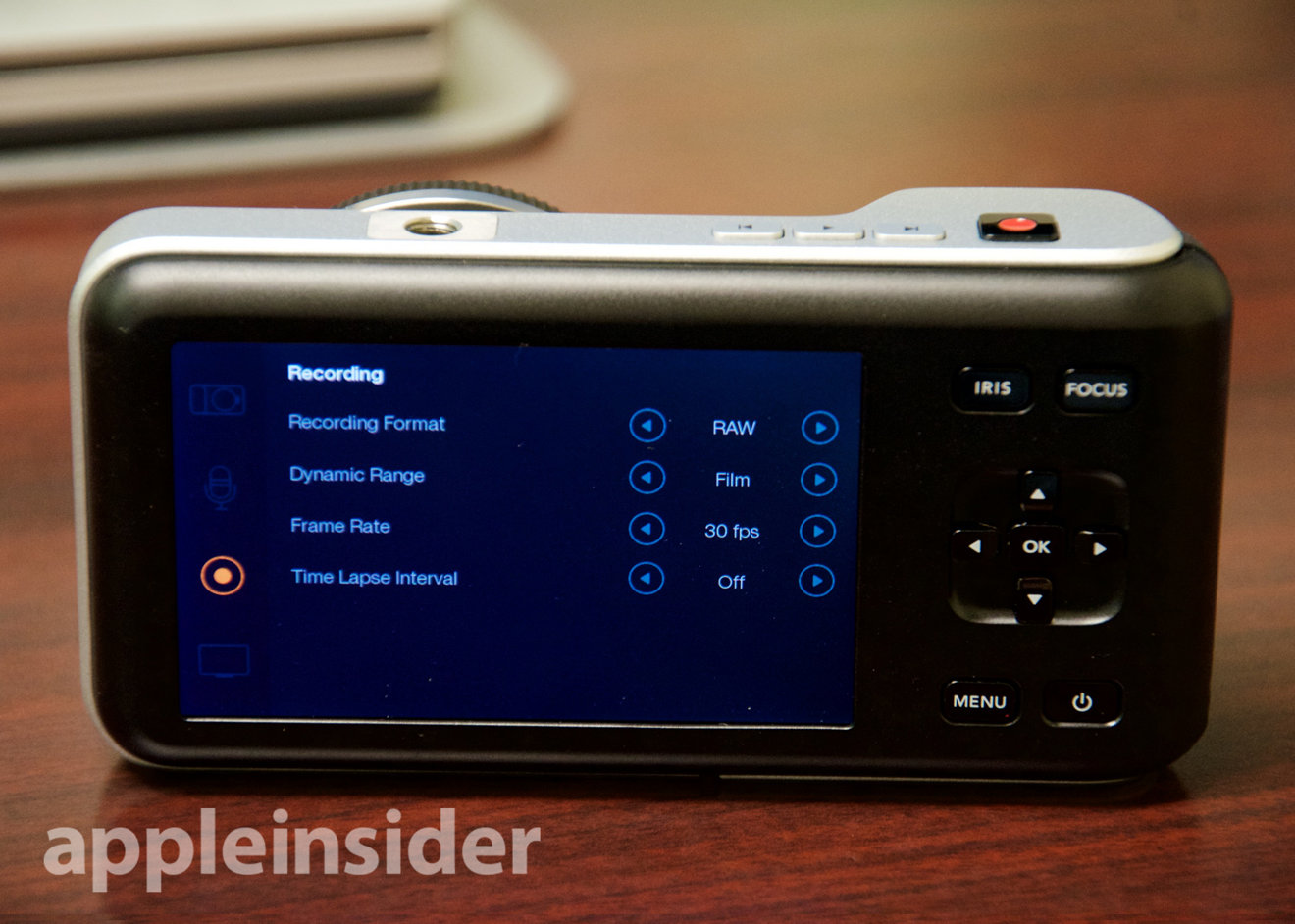 Users are able to record full 1080p video at 23.98p, 24p, 25p, 29.97p and 30p frame rates. In addition to iris, ISO and white balance settings, the BMPCC is able to shoot in "Film" or "Video" dynamic range modes.
Shooting in "Film" mode will give the user much more freedom in post-production, especially stretching the colors in any desired direction. The "Film" mode is also much more forgiving of poor lighting situations, whether low light or over exposure, and will be easier to correct in post.
The "Video" mode will add slightly more color upon capture and may have a more familiar look to those used to shooting with DSLR's. This will limit the possibilities in editing and coloring though.
That being said, the footage captured on "Film" setting, ProRes 422 (HQ) looks great. The greater quality raw footage plus increased possibilities in post is certainly a step or two up from most mid-level DSLRs.
Post-Production
If you plan on importing directly into Final Cut X, you'll want to shoot in ProRes 422 as opposed to RAW. Final Cut X will be able to do some coloring and exposure adjustments to your footage, but to take full advantage of what's captured users should make themselves familiar with DaVinci Resolve. The Lite version comes free with the BMPCC.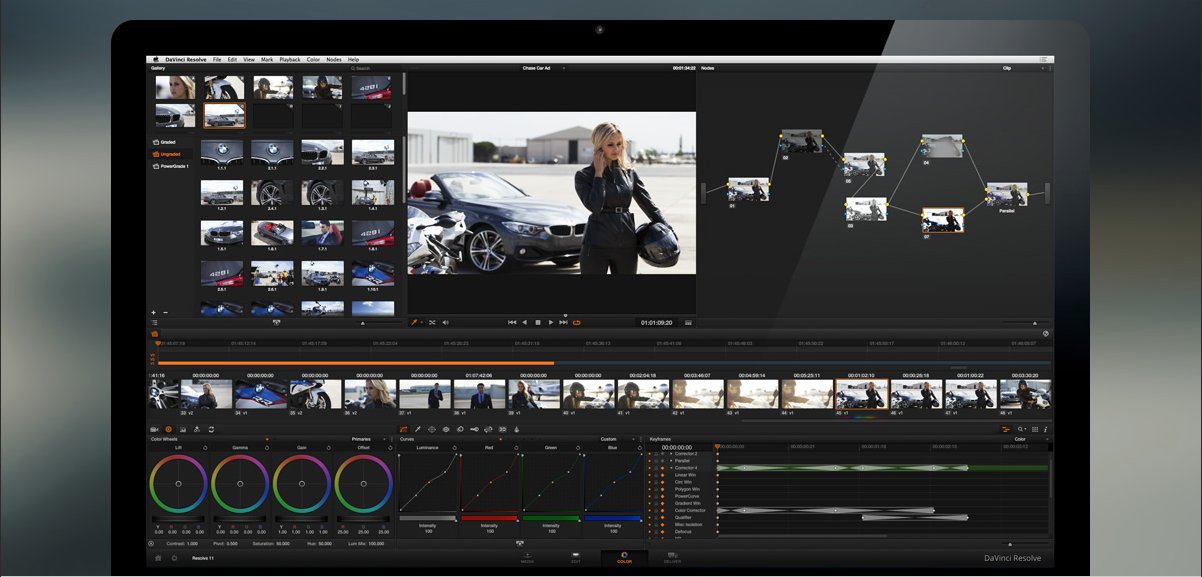 While the full version of DaVinci Resolve can do everything from color correction to editing, users can just use it to color correct and export Quicktime files for Final Cut X. If users can incorporate DaVinci Resolve into their workflow, it pays off to shoot RAW in the Blackmagic camera, color, then export to Final Cut X for editing.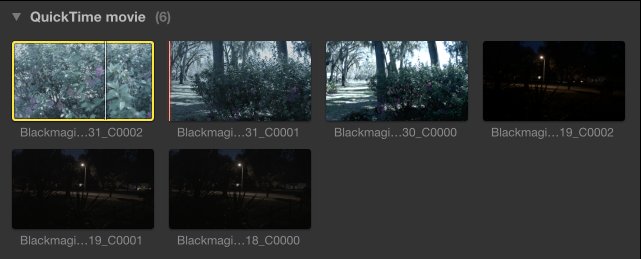 Again, if users have been shooting video with their iPhone or entry to mid-level DSLRs, working with footage from the Blackmagic Pocket Cinema is going to be a different experience. With some color correction and exposure training, your finished product will look professional.
Conclusion
Videographers looking to up their game from standard DSLR shooting should take a hard look at the Blackmagic Pocket Cinema. Keep in mind there are some shortcomings in it's design, namely the menu and settings navigation. You will also need to add lenses, external audio equipment, possibly a larger preview monitor and some kind of rig to make it useful in a variety of situations.
But you would have to invest in similar equipment with most DSLR cameras as well. The price point should allow many amateurs and prosumers an accessible step up from their current rig. Owning the BMPCC will also require users to stretch their post-production and capturing skills, which is a good thing for those looking to make a career out of video.
Score: 4 out of 5

Excellent RAW footage
Large dynamic range provides lots of flexibility in post
Takes standard micro four thirds lenses
Compact size
Short battery life
Requires expensive, SDXC memory cards
Cumbersome menu to change simple settings (ISO/White Balance)
Where to buy
The Blackmagic Pocket Cinema Camera is available at B&H Photo video for $995 (with no sales tax collected outside NY), where you can also purchase a variety of lenses, SD cards, batteries and other accessories as well.