Apple looks to 'reinvent the notebook' with all-new 12" MacBook with Retina display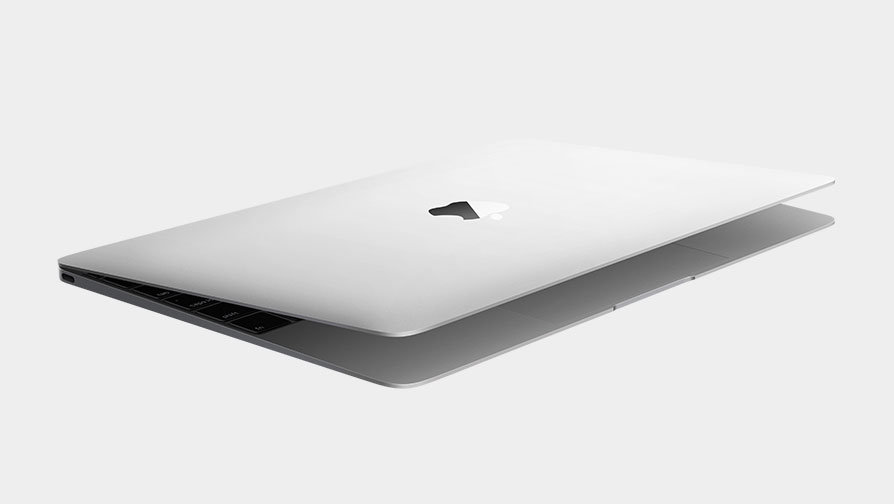 In a surprise announcement, Apple on Monday revealed an all-new MacBook, featuring an ultrathin design that makes it the thinnest and lightest notebook the company has ever made, with an all-new keyboard, a Force Touch trackpad, and just one port for both power and accessories.
The new MacBook weighs just two pounds, making it the lightest Mac the company has ever made. It's just 13.1 millimeters thin at its thickest point, making it 24 percent thinner than the previous MacBook Air.
It features an all-metal enclosure with integrated antennas, and a full-size edge-to-edge keyboard with an Apple-invented "butterfly mechanism" for keys. The 12-inch Retina display boasts over 3.3 million pixels and is just 3.3 millimeters thin, making it the thinnest display ever built into a Mac.
The trackpad has also been redesigned to fit the thinner chassis of the MacBook. Dubbed the "Force Touch trackpad," it features a glass multi-touch surface with four force sensors, as well as the Taptic Engine introduced with the Apple Watch for haptic feedback.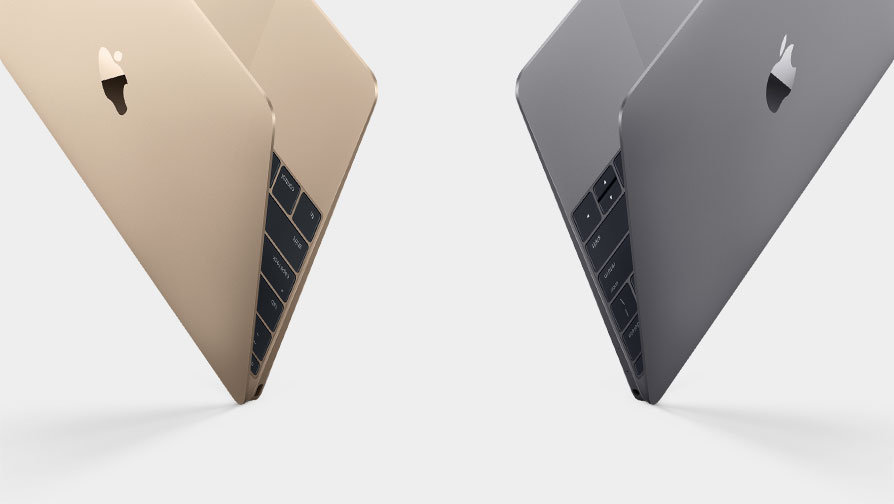 The new trackpad allows users to click anywhere, and the click sensation can be adjusted through software. The force sensors also sense a range of pressure from light clicks to deeper presses, enabling a new "Force Click" gesture.
The Force Click allows users to automatically pull up information such as calendar entries, maps, or definitions.
Featuring a unibody architecture, the MacBook lacks a cooling fan, making it the first fanless, completely silent MacBook in Apple's history. Phil Schiller, Apple's marketing chief, noted that the logic board is 67 percent smaller than the board found in the previous generation MacBook Air.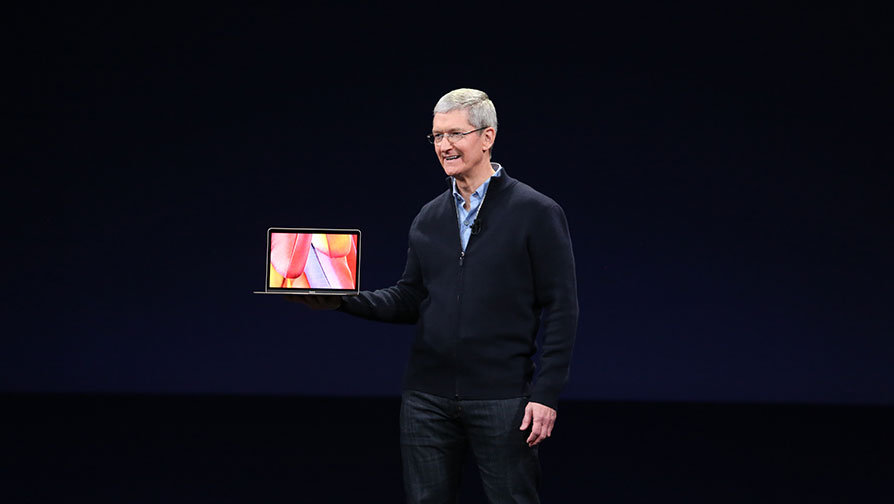 It features an Intel Core M "Broadwell" processor, running at up to 1.3-gigahertz and sipping just five watts of power, along with 802.11 ac Wi-Fi and Bluetooth 4.0 connectivity. The new MacBook also features unique sheet-style batteries that offer a full day's worth of battery life, advertised at 9 hours of usual usage.
Doing away with the MagSafe connector, the MacBook sports just one connector for USB, DisplayPort, VGA, and power. It uses the open USB-C standard, and the reversible cable is one-third the size of a standard USB cable.
Apple will begin shipping the MacBook on April 10 at a base price of $1,299, with an optional spec bump that brings it to $1,599. It comes in traditional silver as well as space gray and gold.