Apple Watch bands priced from $49 for sport to $449 for link bracelet, chargers cost $29/$39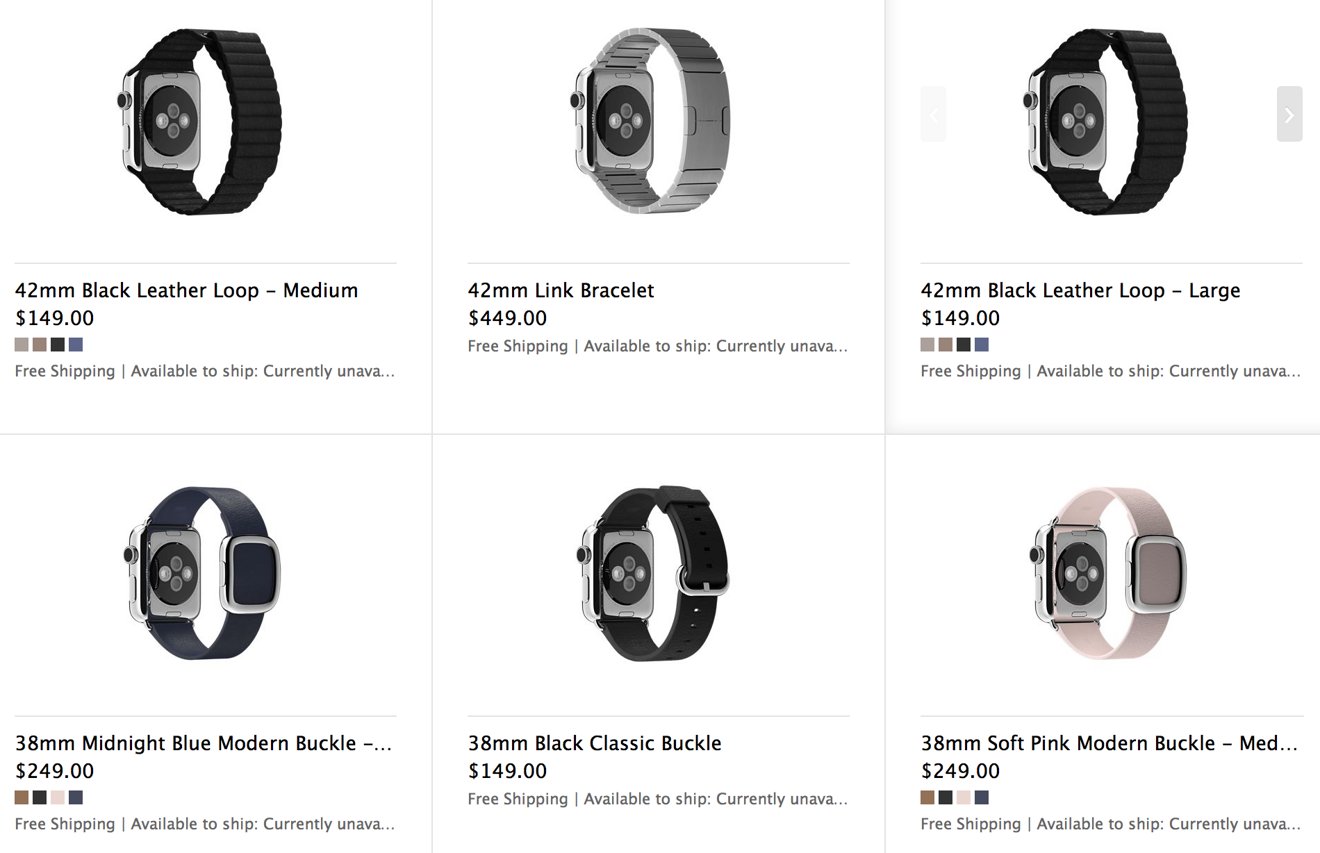 Pricing for accessories for the new Apple Watch was also revealed on Monday, with swappable bands carrying a wide range from $49 to $449. In addition, charging cables will be priced differently for different cord lengths [updated].
Apple's online store returned following Monday's "Spring Forward" presentation, and with it a new accessories page showing the Apple Watch bands that will be available for purchase. Not all bands will be available for purchase separately, as some come only with new Watch purchases.
All separate band purchases come available in both sizes of 38 and 42 millimeters.
Apple will offer the fluroelastomer Sport band with color options of black, black with space gray stainless steel pin, white, pink, blue and green. Each of those will cost $49.
The magnetic milanese loop is priced at $149, as is the leather loop band. The latter's colors are stone, light brown, black, and bright blue.
Also $149 is the black classic buckle. The $249 modern buckle leather band is available in colors of midnight blue, soft pink, black and brown.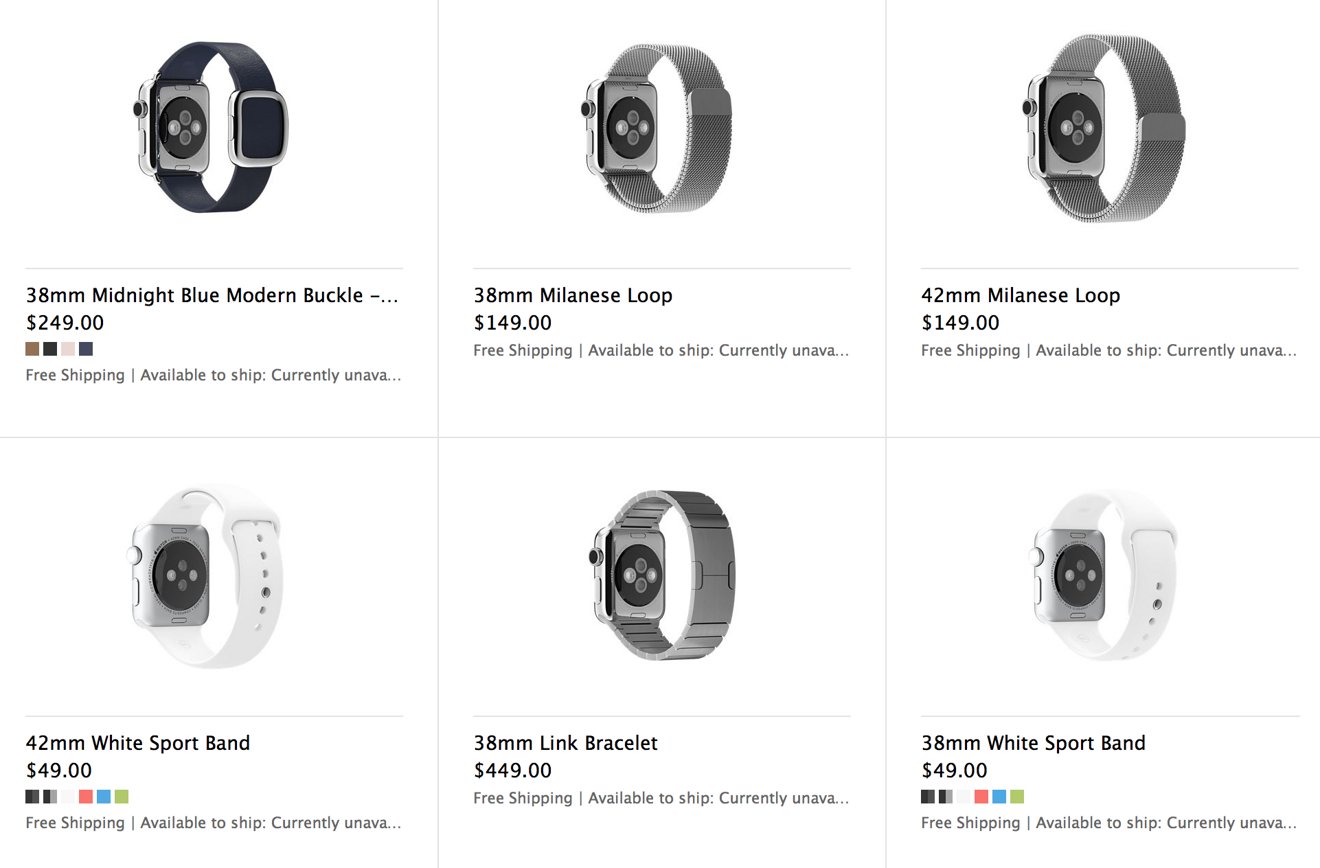 Finally, the link bracelet is priced at $449. It's crafted from the same 316L stainless steel alloy as the steel Apple Watch case.
The premium Apple Watch Edition models, which will start at $10,000, come with special bands unique to those models. For example, the sport bands appear to feature matching gold clasps, while the leather bands appear to have gold buckles that match the shade of gold selected for the Watch itself.
Apple also does not list the stainless steel black bracelet separately for purchase.
Finally, the USB to MagSafe magnetic charging cable is priced at $29 for a one-meter cable, and $39 for two meters.