Apple to accept non-iPhone trade-ins with expanded Reuse and Recycling Program, report says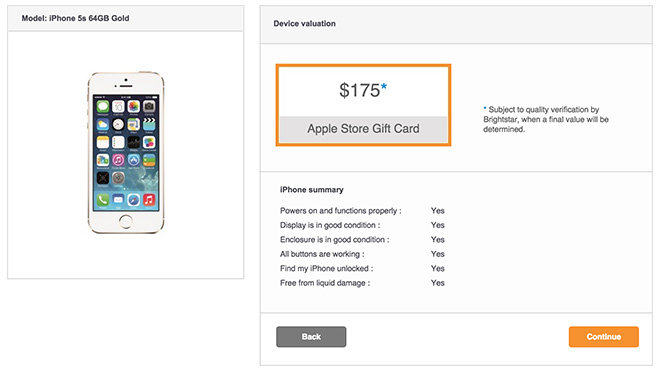 Apple is planning to add Android, BlackBerry and Windows Phone handsets to the list of acceptable trade-ins for its Reuse and Recycling Program, which exchanges used hardware for Apple Store gift cards.
Citing sources with knowledge of Apple's latest initiative, BuzzFeed reports Apple is preparing to expand its Reuse and Recycling Program to include non-iOS handsets, including hardware running iOS nemesis Android.
Under Apple's current program, first launched in 2011, iPhone users can nab an Apple Store gift card worth up to $175 for a fully functional 64GB iPhone 5s. The company will reportedly offer similar deals for smartphones running Android, BlackBerry and Windows Phone operating systems, but specific hardware grading criteria is unknown.
Sources did not specify an exact start date, but said the program extension should take effect in the coming weeks, the report said.
The trade-in program expansion will be another step in luring smartphone users away from Google's Android platform. Last September, for example, Apple launched a webpage dedicated to migrating content from an Android device to one running iOS.
In January, CEO Tim Cook said the iPhone 6 and iPhone 6 Plus debut drove the highest Android switch rate of any iPhone launch in the past three years. The new models also helped iPhone take a record 89 percent of global smartphone operating profits during the last fiscal quarter of 2014, pushing Android down to 11.3 percent.