The Whole Pantry vanishes from App Store, Apple Watch app showcase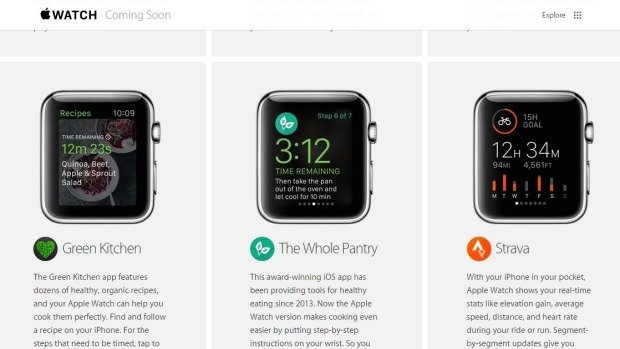 Apple has removed an app called The Whole Pantry from the App Store and the Apple Watch app showcase, following recent controversy surrounding its backer, Australian healthy-living celebrity Belle Gibson.
The Sydney Morning Herald noted on Wednesday that Gibson has been accused of lying about having cancer, and failing to give promised money to charities. The US and Australian publishers of her first cookbook — also called The Whole Pantry — have scrapped plans for the book's launch.
The Herald added that Gibson was one of a relative handful of outside developers to be flown in to Apple to work with the Watch pre-release. She was supposed to make an announcement at Apple's March 9 press event, but both Gibson and her app were missing.
At the time of the Herald's report, The Whole Pantry was already gone from the US and Australian App Stores, but had yet to be removed from Apple's Watch app showcase. That discrepancy has since been fixed, although the title is still being sold on Google Play for the time being.
The iOS app provided help with healthy cooking and eating. The companion Watch app would have enabled step-by-step guidance through recipes, as well as a gauge for the amount of time needed to finish cooking.
Gibson's fame is largely built on claiming to have recovered from brain cancer without normal medical treatments. Last week, however, she said she may have been misdiagnosed, and medical experts have called her stories of multiple cancers unlikely. Since then Gibson has allegedly received threats and had her home address published online, but one claim made by Gibson — that her son's childcare details have been leaked — has been disputed by the Daily Mail, citing no evidence from Gibson.