iPhone 6 orders boost Pegatron's 2014 net profits to $466.8 million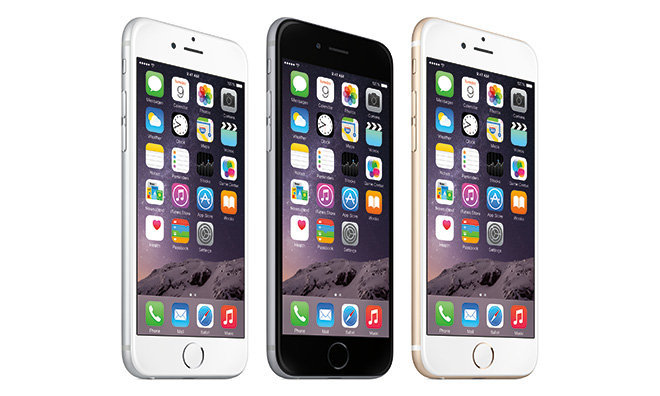 Pegatron saw annual net profits rise 53.4 percent to $466.8 million U.S. in 2014, according to a quarterly results announcement made on Monday, boosted by a growing share of the Apple's supply chain including the hugely popular iPhone 6.
Sales of the iPhone 6 are said to have greatly benefitted Pegatron's bottom line in 2014, according to Reuters. Notably, fourth-quarter profits surged 68 percent to T$5.68 billion ($181.2 million US), a new record. The iPhone 6 was released only partway through Pegatron's fiscal year in September.
When asked about his company's reliance on smartphones during the announcement, Pegatron CEO Jason Cheng debated the merits.
"It's definitely not a good thing to be too concentrated on just a few clients," he said. "But you can't avoid the fact that mobile phones have been fast sellers. When good business comes your way, how can you not take it?"
Fubon Securities analyst Arthur Liao told Reuters that Apple products may have made up as much as 59 percent of Pegatron's 2014 revenues. In the past Apple has been primarily dependent on another Asian supplier, Hon Hai (better known as Foxconn), but as the company's product line has grown, it has delegated more and more orders to secondary firms.
In Feburary, a labor rights group charged that Apple had also shifted orders to Pegatron because of wage hikes at Foxconn. The improvement was one of number of steps taken by Foxconn to address complaints about poor working conditions, following pressure by activist groups and the media.
Apple itself has also taken steps to alleviate labor abuses in its supply chain, but complaints persist. Pegatron in particular was implicated in a 2014 BBC documentary, which showed examples of excessive hours, underage workers, and terrible living conditions, among other issues.
The head of Operations for Apple, Jeff Williams, said the company was "deeply offended" by some of the accusations made, and said that the BBC left out some pieces of information it provided. Nevertheless, Pegatron quickly promised to investigate allegations and make any needed changes.