Twitter launches rebranded Periscope app for live video broadcasting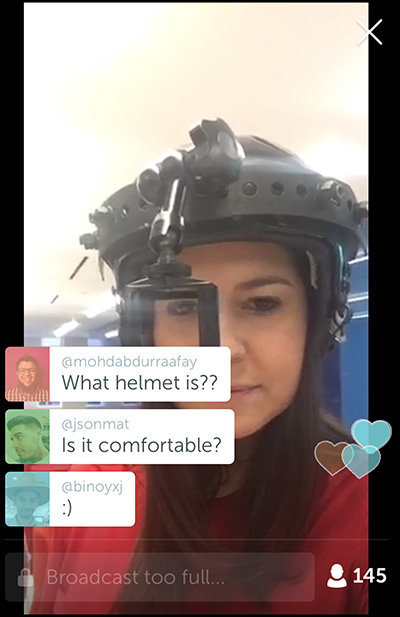 Just a few months after acquiring the app's original developer, Twitter has released a rebranded Periscope app for the iPhone, which lets users stream live broadcasts to Twitter followers, like chief rival Meerkat.
There are several differences with Meerkat, including the ability to decide whether videos are shared only with Periscope users or all Twitter followers, and the option to further limit broadcasts to a select individuals. While a broadcast is in progress, chats are kept within the stream rather than posted to Twitter, and viewers can send "hearts" that will raise a person higher on a Most Loved list — which is similiar to Meerkat's leaderboard.
Another difference though is the ability to make a stream available for replay, with comments and hearts, for up to 24 hours. A replay can be deleted at will.
Users can find people to follow based on user's Twitter network, and choose to unfollow a person on Periscope without affecting their status on Twitter. Preferences can toggled to halt stream notifications.
The front of the interface provides suggestions for ongoing streams to watch, and quick menus for starting a broadcast or finding people to follow. Before launching a stream, users are given the option to toggle whether the camera, microphone, and/or location sharing are on.
Some controversy was caused earlier this month when Twitter cut off Meerkat's access to the Twitter social graph, hampering some of the app's basic functions, like user discovery. Meerkat developer Life On Air has tried to work around some of these obstacles.
Periscope is a free download, and requires iOS 7.1. The app is iPhone-only, unlike Meerkat, which has a native iPad interface as well.