Apple's $848M solar power deal better on back end, says environmental VP Lisa Jackson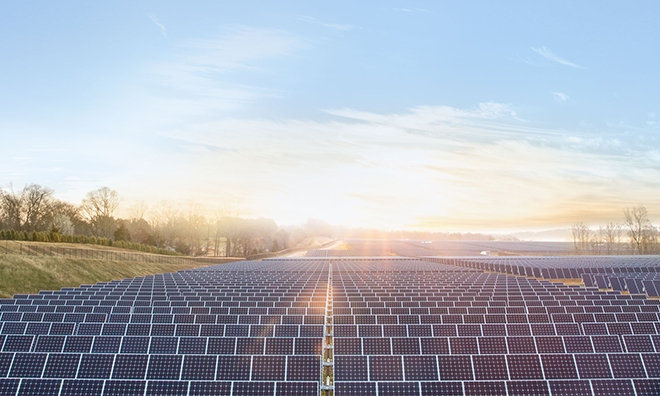 The $848 million solar power deal Apple signed with First Solar last month is a better value than some have suggested, according to vice president of Environmental Initiatives Lisa Jackson, who on Thursday pointed to a surge in the amount of power Apple will receive towards the end of the contract.
On paper this appears to be a so-so deal for Apple, costing the company between 8 and 14 cents per kilowatt hour. According to Fortune, however, Jackson revealed at Thursday's Wall Street Journal Eco:nomics conference that Apple will eventually acquire the entire 280 megawatts.
"Something that most people don't understand is that on the back end of the deal, it goes from a 130-megawatt deal to 280 megawatts," she said in an interview. "Toward the end of the 25-year period — I'm not going to say when — we get the rest of that."
PG&E's deal is in fact just for 15 years, meaning that at some point thereafter Apple will be able to scoop up that remaining share. This would double the amount of electricity Apple is acquiring, while the price remains the same.
The solar farm will occupy some 2,900 acres in California's Monterey County. Should it receive all needed approvals construction is scheduled to start in mid-2015, and finish by the end of next year. 130 megawatts should be enough to power virtually all of Apple's California operations, including the Campus 2 facility, which will have its own roof-mounted solar array.