BlackBerry sells just 1.6M smartphones in Q4 as software, services grow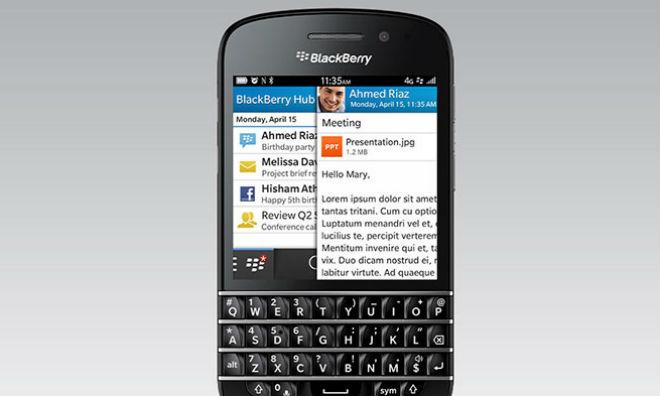 Canadian device maker BlackBerry on Friday revealed yet another quarterly decline in hardware sales, moving just 1.6 million smartphones in its fiscal fourth quarter as its once-dominant device business continues to retreat.
The meager sales numbers represent a steep year-over-year decline for BlackBerry, which sold 3.4 million handsets in the same period — which includes the holiday season — one year ago. The company has turned its finances around in the interim, however, posting a $20 million profit in Q4 and boosting cash on hand to $3.27 billion.
In contrast, Apple sold some 74.5 million iPhones in its own record-breaking holiday quarter, with profits of $18 billion helping to push its cash hoard to $179 billion.
BlackBerry's software and services continue to expand even as the hardware business falters, together accounting for 57 percent of the company's revenue. Software revenue has been particularly strong, increasing 20 percent sequentially to $67 million.
The company is betting on software and services as it seeks to reinvent itself for the Apple and Samsung-led mobile landscape. CEO John Chen said earlier this month that BlackBerry has undergone a "philosophical" shift from hardware to software company.
"We are committed to making software as a business," he said at the annual Mobile World Congress trade show in Barcelona. "We are going to evolve."