Fox Business News apologizes after commentator calls Apple CEO Tim Cook a 'bigot'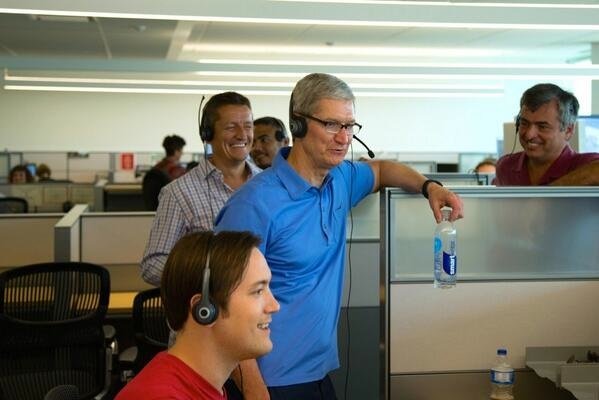 On Friday, Fox Business Network apologized for a remark made by a commentator earlier in the week in which a regular guest called Apple CEO Tim Cook a "bigot" for his stance on religious freedom laws in Indiana and Arkansas.
During Wednesday's episode of Imus in the Morning, which is simulcast on Fox, temporary hosts Dagen McDowell and Connell McShane spoke with frequent contributor Bernard McGuirk, who called Cook a "bigot hypocrite" for publicly voicing concerns about potentially discriminatory U.S. state legislation.
In a transcript provided to Business Insider, McGuirk calls Cook "this hypocrite, this bigot hypocrite," referring to the Apple chief's statements against religious freedom laws expressed in a Washington Post editorial and a series of Twitter statements.
The legislation has since been amended after public outcry, but critics complained that even with changes, the laws could enable discrimination against gays, lesbians, bisexuals, and transgendered people.
"He sells products to Iran," McGuirk explained. "He sells products to Saudi Arabia where they execute people if they're gay."
McGuirk argued that Cook "won't allow these religious people to exercise their freedom," and challenged Cook to stop selling products in countries like Saudi Arabia, Nigeria, and Iran, where "they not only dump on women and treat them as second class citizens, but as I said, they would execute gay people."
The apology was delivered on-air by McDowell earlier today.
"The Fox Business Network would like to make it clear that we in no way believe that [Cook is a bigot]. Mr. Cook runs a company that is an American success story and Apple has become a worldwide brand," she said.
Cook himself is gay, and is publicly involved in pro-LGBT causes. McGuirk is not the only person to have accused Cook of hypocrisy, however. Former HP CEO and possible Republican presidential candidate Carly Fiorina recently said Apple would have to "withdraw from 90 percent of the markets that he's in, including China and Saudi Arabia" if he was actively concerned with the way women and gays are treated in those markets.