Nearly all Apple Watch retail try-ons are resulting in preorders, Cowen says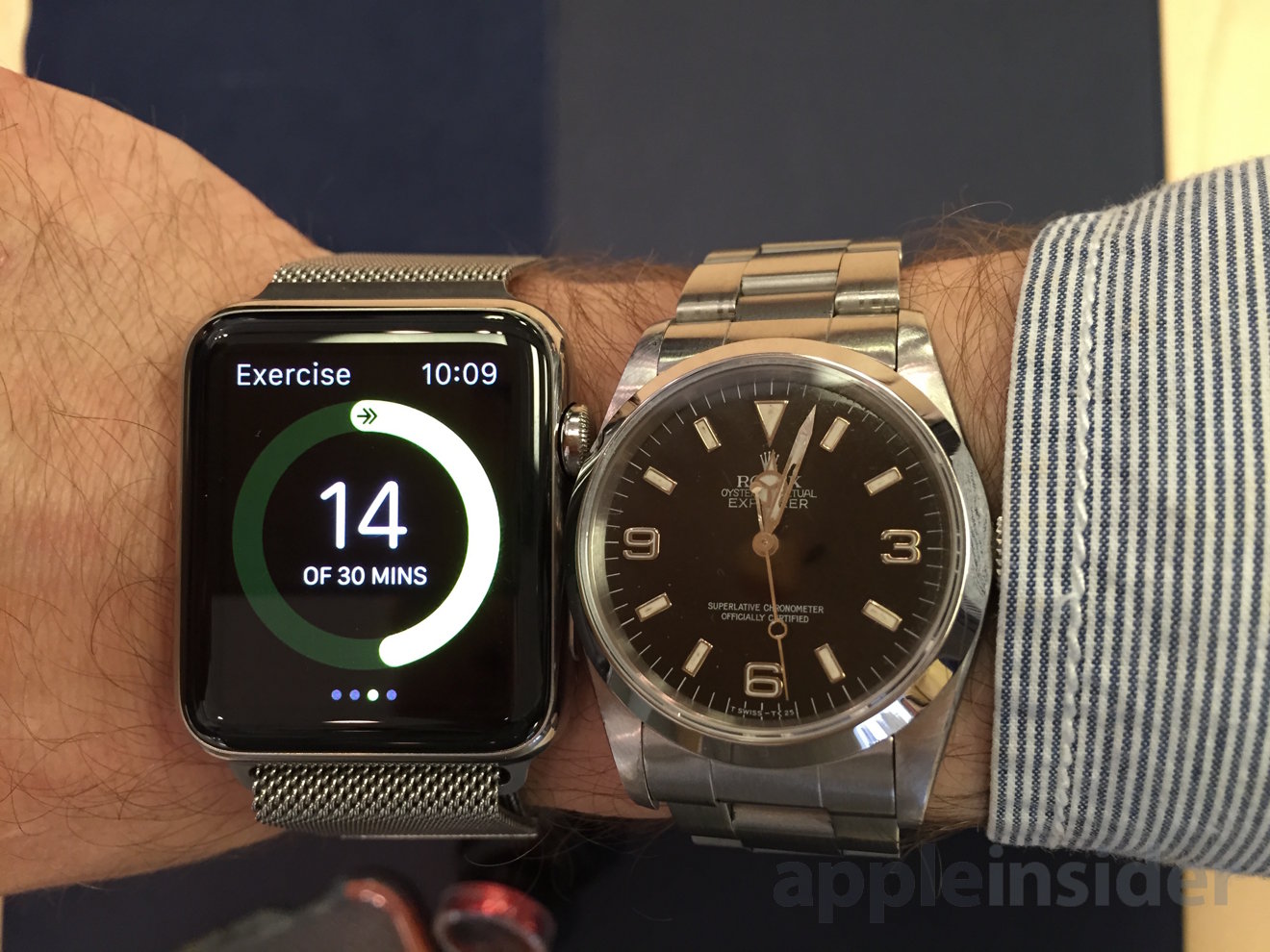 Customers who schedule an appointment to try on the Apple Watch are extremely likely to walk away with a preorder for the device, according to a new informal poll of retail employees conducted by an analyst.
Timothy Arcuri of Cowen and Company visited Apple retail stores in the San Francisco Bay Area over the weekend, and spoke with employees about the try-on appointments that began last Friday.
Apple employees indicated to Arcuri that nearly all customers who came in to try on the Apple Watch preordered the device. The analyst said his team spoke to several dozen salespeople at each retail store, and they said between 85 and 90 percent of those who had an appointment to try on the Apple Watch bought in to the device.
The informal poll has led Arcuri to estimate that opening weekend preorders for the Apple Watch could easily be in the 1-million-unit range. To him, this number is "respectable," and even a little better than he had anticipated.
Separately, research from Slice Intelligence suggested that Apple Watch preorders may have reached 1 million in the first 24 hours of availability. Their data was based on a poll of 9,090 online shoppers.
Arcuri continues to estimate that Apple will sell about 3 million Apple Watch units in the June quarter, and the number will increase to 7 million units in the September quarter. He sees the average selling price at launch being at $449, and dropping to $422 in the subsequent quarter.
Looking longer term, Arcuri believes Apple will sell 31 million units in the first 12 months of the Apple Watch. If that prediction comes true, he noted it would be the company's largest initial year of sales for any new product category in its history.
Cowen and Company has maintained its price target of $135, with an "outperform" rating for shares of AAPL.