Google announces 'Project Fi' mobile phone network for Nexus 6 owners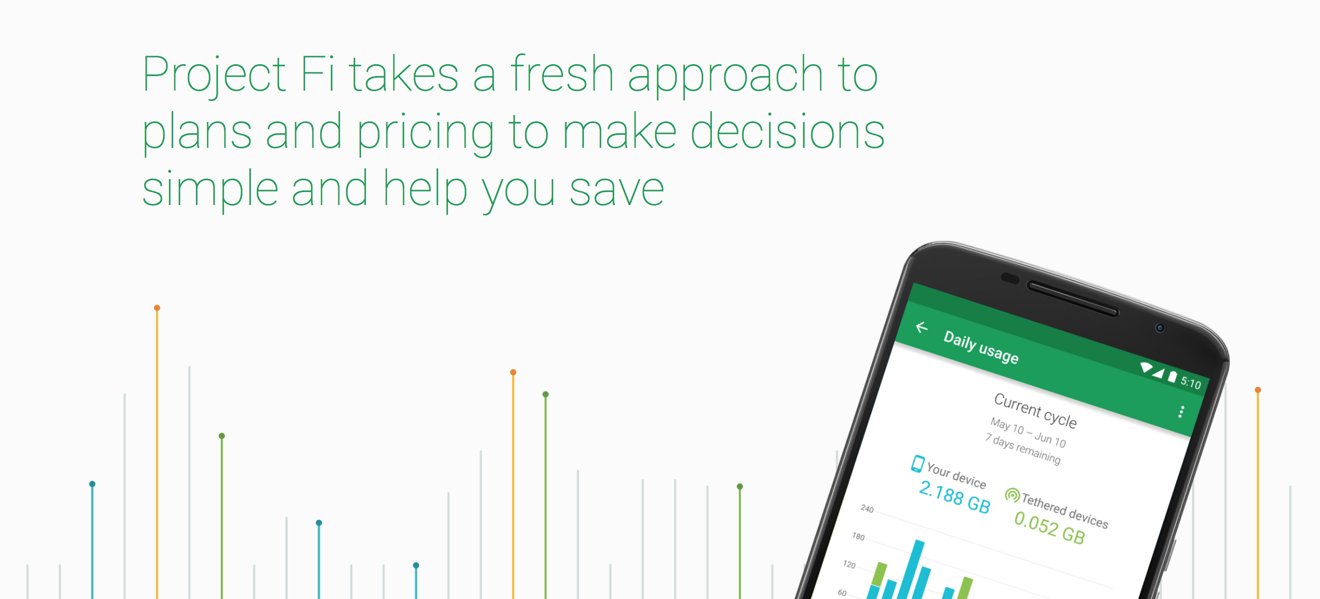 Owners of Google's Android flagship Nexus 6 smartphone now have a new option for wireless service, as the company officially announced its long-awaited mobile service, dubbed Project Fi, on Wednesday.
Project Fi subscribers will pay a base fee of $20 per month, which includes unlimited domestic voice calling and SMS, along with the ability to tether other devices to their handset via Wi-Fi. Data will cost $10 per gigabyte per month, and the company will adopt a "pay for what you use" data billing policy.
For instance, customers who sign up for 3 gigabytes of data each month — Â which would cost $30 — Â but use just 1.4 gigabytes would receive a rebate of $16, the company said. Project Fi subscribers can choose data plans up to 10 gigabytes per month in 1-gigabyte increments.
Perhaps most interestingly, international data roaming will be included at no extra charge in more than 120 countries, though it will be limited to 3G speeds. International calling will cost just 20 cents per minute, and international SMS will be free.
Project Fi will be limited to consumers in the U.S. at launch, and Google says that their handset will automatically switch between Wi-Fi, Sprint, and T-Mobile, depending on which service offers the strongest signal in a particular location. A Nexus 6 is required, as Google says it is the only handset with the requisite combination of hardware and software.
Interested consumers can sign up for an early access invitation now.