Apple Watch found to be compliant with Qi wireless charging standard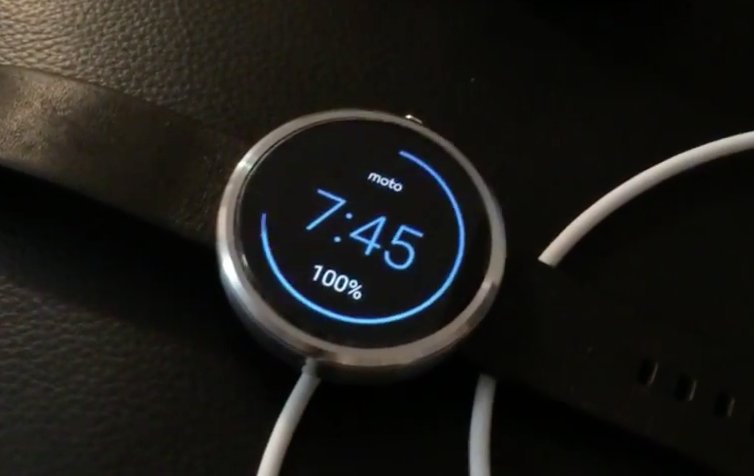 The inductive charging capabilities of the Apple Watch are based on the established Qi open standard, as shown by the fact that the Apple Watch charger works with the competing Moto 360 smartwatch.
AppleInsider reader Albert C. Lee reached out on Friday to share his video, where he shows the Apple Watch magnetic charger being used with the Moto 360. This would seem to confirm that Apple's charger is Qi-compatible, despite the fact that Apple has not been announced as a supporter of the Qi standard.
Coming from the Chinese word meaning "natural energy," Qi was created by the Wireless Power Consortium to standardize inductive electrical power transfer. The specifications allow for electricity to be transferred over distances up to 1.6 inches.
Qi chargers usually feature a transmission pad, upon which compatible devices, like a watch or phone, can be placed. Inductive charging negates the need for a cable to be plugged into a device to replenish its power.
The Apple Watch is the first device from the company to support wireless charging out of the box. In the past, the company has expressed reluctance regarding wireless charging, with marketing chief Phil Schiller saying in 2012 that the convenience of such technology was questionable, given that it still needed to be plugged into a wall.
"Having to create another device you have to plug into the wall is actually, for most situations, more complicated," Schiller said.
In the end, Apple opted to not go for the "power mat" approach, even if the Apple Watch will apparently support such accessories. The charger that ships with the Apple Watch is instead a small magnetic clasp on one end, and a traditional USB plug on the other, allowing the cable to be plugged into power in a variety of fashions.