iPhone share of US market grows to 42.6% in March quarter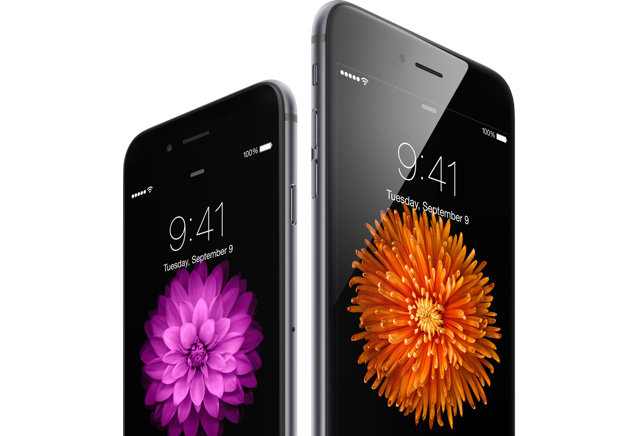 Apple slightly increased its lead as the most popular smartphone maker in the U.S. during the March quarter, while Samsung and Motorola lost ground, according to new data published on Friday.
The iPhone maker's quarterly average share grew from 41.6 percent in the December quarter to 42.6 percent in the first quarter of 2015, according to the latest data from comScore. Samsung fell from 29.7 percent to 28.3 percent, while Motorola dipped from 5.2 percent to a flat 5.
LG and HTC also saw gains, however. The former saw its share rise from 8 percent to 8.4 percent, while HTC inched ahead a tenth of a point to 3.8 percent.
Cumulatively, Android phone vendors maintained dominance of the U.S. in the March quarter with a 52.4 percent share. BlackBerry, Windows Phone, and Symbian devices together represented only 5 percent, with Windows leading the pack at 3.3 percent.
comScore also ranked the reach of iOS and Android apps in March among people aged 18 or older. Facebook was the top app at 69.5 percent, while YouTube and Google Play followed behind at 55.9 and 51.5 percent respectively. Apple Maps notably had just a 24.8 percent share, while iTunes Radio and iCloud (the latter actually being a service) were lumped together at 23.9 percent.
The data appears to back claims that Apple Maps and iTunes Radio are unpopular products, despite being integrated into iOS. Google Maps is known to be one of the most downloaded apps on the iOS App Store. Precise iTunes Radio statistics aren't available, meanwhile, but its listenership is believed to be well below multiplatform rivals like Spotify or Pandora.