First 'Steve Jobs' teaser trailer shows Michael Fassbender as late tech guru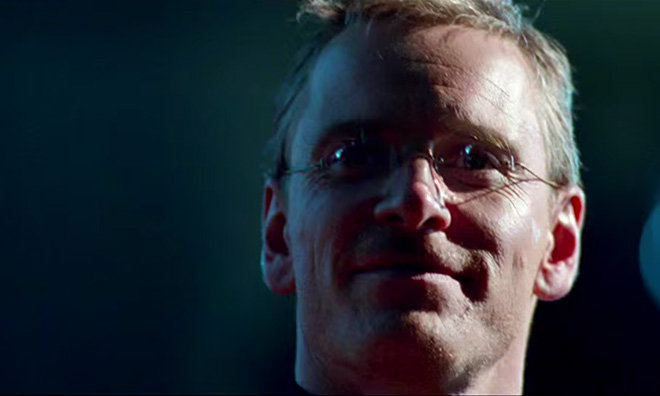 AppleInsider may earn an affiliate commission on purchases made through links on our site.
Universal Studios released the first teaser trailer for Danny Boyle's highly anticipated Steve Jobs biopic on Sunday, offering a glimpse at what to expect from the film and Michael Fassbender, who plays the late Apple cofounder.
The trailer, posted to YouTube by Collider, shows a few seconds of Fassbender's treatment of Jobs, as well as shots of costars Seth Rogen as Steve Wozniak, Kate Winslet as former Macintosh marketing chief Joanna Hoffman and Jeff Daniels, who plays former Apple CEO John Sculley.
From Universal's official release:
Set backstage at three iconic product launches and ending in 1998 with the unveiling of the iMac, STEVE JOBS takes us behind the scenes of the digital revolution to paint an intimate portrait of the brilliant man at its epicenter.
Not much can be gleaned about the film from its short trailer, but the clip serves to set a general tone of drama and tension between the main characters. In the clip, we get our first look at Fassbender's Jobs onstage, oozing confidence as a larger than life persona.
The upcoming Jobs movie was penned by screenwriter Aaron Sorkin who, like Boyle, is an Academy Award winner. Principal filming began earlier this year
"Steve Jobs" is set to hit theaters on Oct. 9.