Aaron Sorkin's Steve Jobs film, starring Michael Fassbender, will hit theaters Oct. 9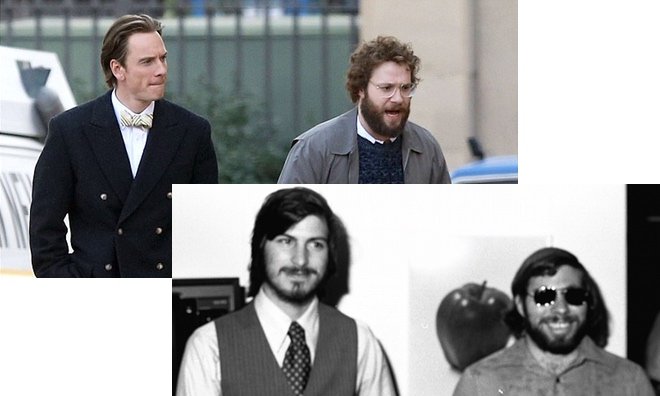 AppleInsider may earn an affiliate commission on purchases made through links on our site.
The long-awaited film based on the authorized biography of Steve Jobs, penned by Academy Award winning screenwriter Aaron Sorkin, will hit theaters this fall, on Oct. 9.
The Universal Pictures film, starring Michael Fassbender and directed by Oscar winner Danny Boyle, will go head to head on that Friday with the scheduled openings of "Vacation," "The Finest Hours," and "Kidnap," according to ComingSoon. The fall 2015 release will also qualify it for the 2016 award season, including that year's Oscars.
Joining Fassbender on the cast is Seth Rogen, who will play Apple co-founder Steve Wozniak. Jeff Daniels will play former Apple Chief Executive John Sculley, and Oscar winner Kate Winslet will take on the role of Joanna Hoffman, former head of marketing for the Macintosh.
Just this week, photos showing Fassbender as Jobs and Rogen as Wozniak appeared online, giving a first glimpse of the actors as principal photography of the film gears up. Filming is taking place in California, near Apple's current headquarters in Cupertino.
The movie is believed to take place backstage at three product launches, ending with the iMac's debut in 1998.
The movie had a tumultuous path before filming began, including the exit of director David Fincher, and a number of high-profile actors who turned down the lead role. Even the studio behind the movie swapped from Sony to Universal last November.