First look: Mophie's aluminum & leather, cable concealing Apple Watch Dock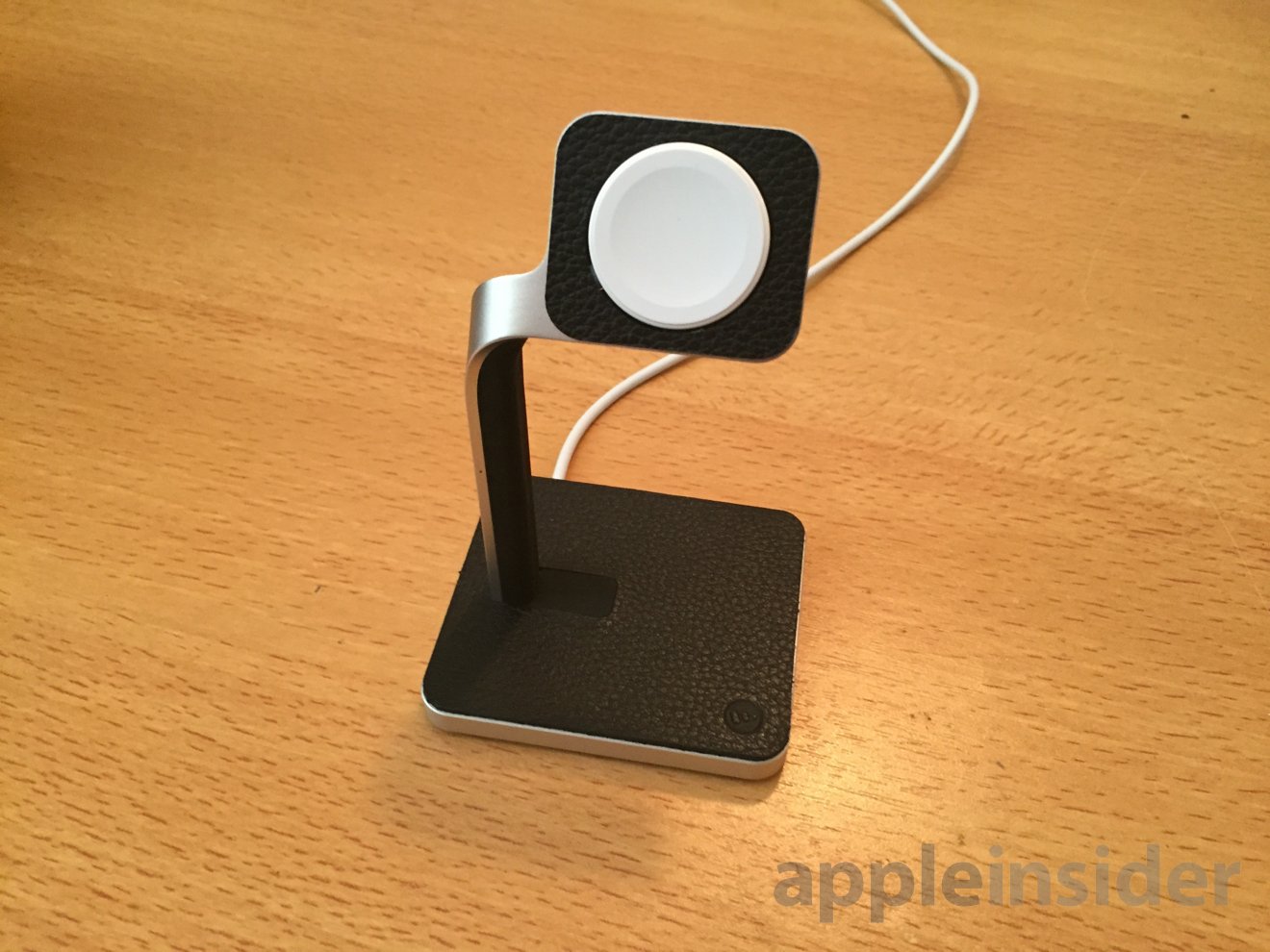 Mophie is one of the biggest accessory makers out of the gate with a docking station for the newly released Apple Watch, and AppleInsider offers an exclusive first-hand look at the soon-to-be-released hardware.
The Mophie Apple Watch Dock is made of aluminum and "premium leather accents." It also features black rubber on the base and back, designed not only to hold it in place, but also to conceal and manage the watch's charging cable.
The dock requires Apple's official Apple Watch inductive charger. Users install it by placing the USB end of the cable through the hole on top.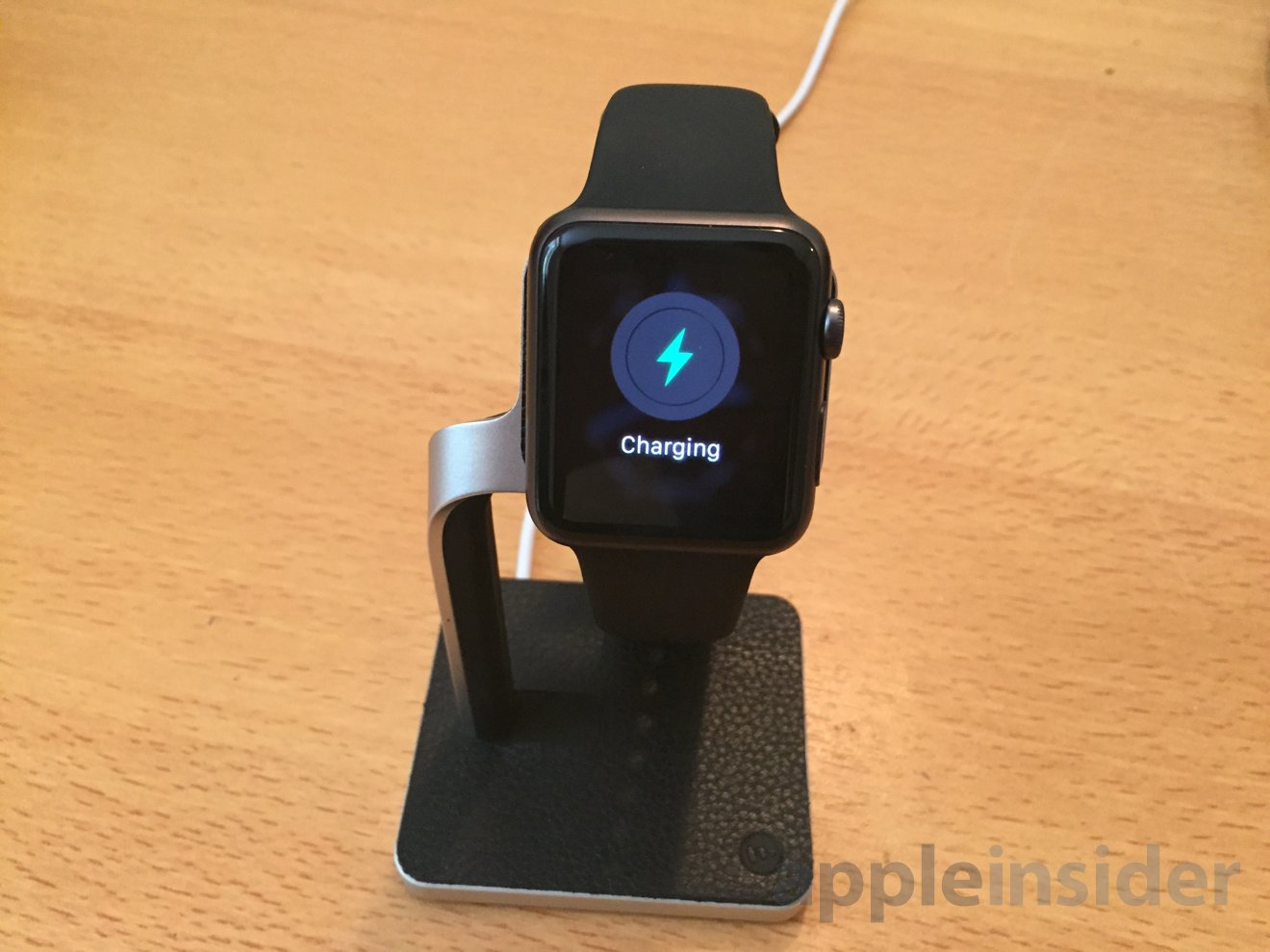 The inductive end can then be placed snugly into the space, while the cable around back can be tucked away. A removable rubber piece in the base of the dock can also be temporarily taken out to allow the USB cable to pass through.
Once the cabling is securely in place, the Mophie Apple Watch Dock conceals and routes the USB charging cable to the back of the dock.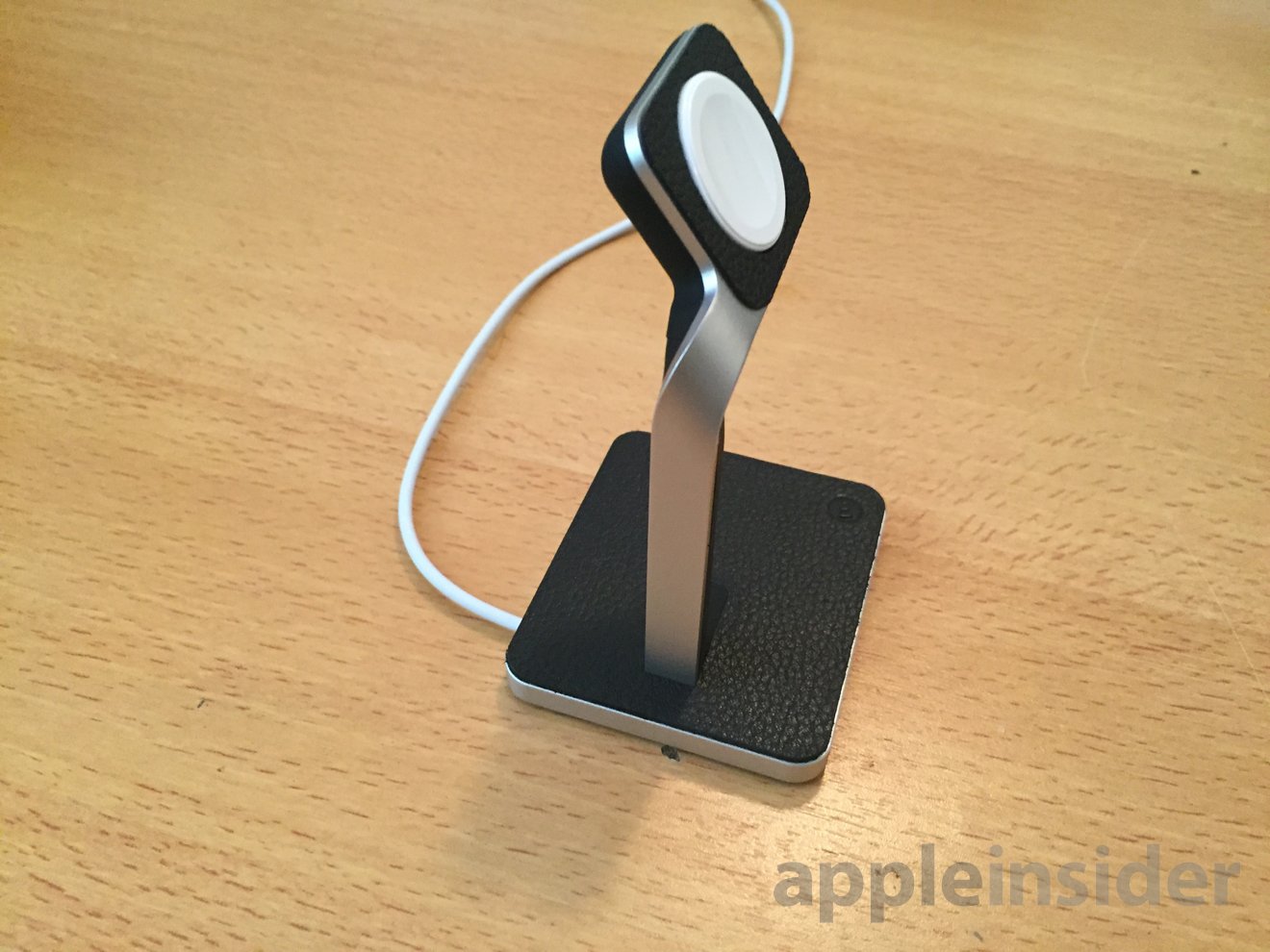 In our initial tests, the dock is stable and secure. And the magnets in Apple's official charging cable are enough to hold the Apple Watch in place on the dock without issue.
The Mophie Apple Watch Dock is available for pre-order now at a price of $59.95. A sample of the device was provided by the company to AppleInsider.