Adobe discontinues Photoshop Touch, offers video glimpse of future replacement tech [u]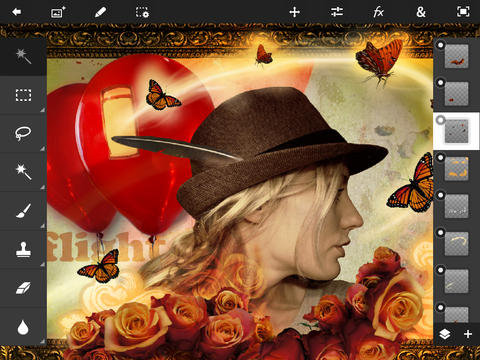 Adobe on Thursday announced plans to discontinue Photoshop Touch, its advanced photo editor for iPad and Android tablets, while offering brief hints about where a successor or successors might go.
While the app is still available on the iOS App Store and Google Play, Adobe said that it will remove Touch on May 28. The app will continue to work as long as it's downloaded and installed, but no more updates will be produced, and it will no longer be for sale.
The company is however working on one or more replacement apps. In a new demonstration video, prototype software is capable of loading and editing a 50-megapixel image on an iPad at speeds comparable to a desktop computer. The video also shows off options like selective object removal, color swapping, and image warping.
More general editing functions should include things like vignettes, dodging and burning, and exposure, contrast, and saturation control. Adobe told AppleInsider, however, that no one app will replace Touch.
CNet reported that unlike the $10 Touch, upcoming software should be free, but demand a Creative Cloud subscription to sync files with Photoshop CC on the desktop, or the rest of the CC suite.