Apple's iCloud experiences hours-long global outage and service slowdowns [u]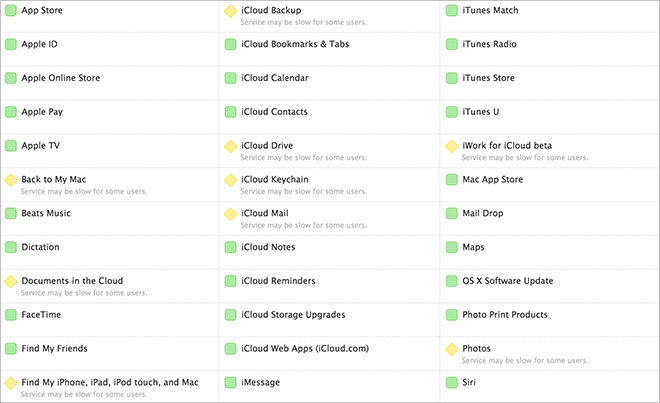 Apple's iCloud took a hit late Wednesday night as users from around the world experienced trouble with multiple services due to an unknown issue, ultimately resolved some seven hours later.
AppleInsider readers from around the world reported iCloud service slowdowns and complete outages early this morning. Apple's System Status webpage initially indicated problems starting around 12:30 a.m. Eastern, but the latest status update puts the beginning at 2:30 a.m., with fixes taking effect around 9:30. About 40 percent of iCloud users were impacted.
Affected services included:
iCloud Backup
iCloud Drive
iWork for iCloud beta
Back to My Mac
iCloud Keychain
iCloud Mail
Documents in the Cloud
Photos
Find My iPhone, iPad, iPod touch, and Mac
iMovie Theater
iCloud Account & Sign In
Apple has long suffered setbacks with its in-house internet products, including a spate of service blackouts in 2013 and a major outage in September.
The cause of today's breakdown has yet to be verified.