Avago to acquire major Apple supplier Broadcom for $37 billion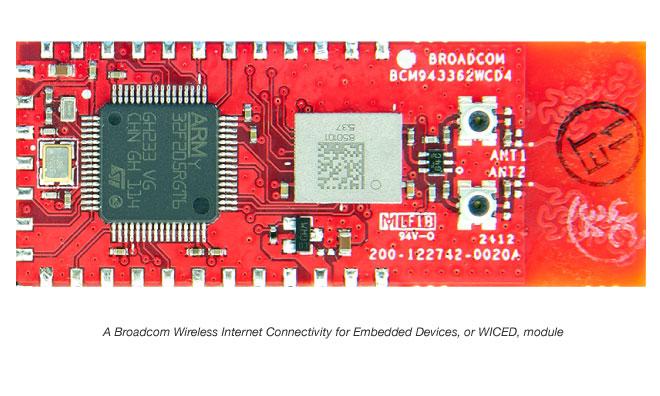 AppleInsider may earn an affiliate commission on purchases made through links on our site.
The trend toward consolidation in the semiconductor industry continued Thursday with the announcement that Avago will acquire rival Broadcom — a longtime supplier of communications chips to Apple — in a $37 billion cash-and-stock transaction that values the combined company at $77 billion.
Avago will pay $17 billion in cash, covering the balance with approximately 140 million Avago shares worth $20 billion. Avago chief executive Hock Tan will continue as CEO of the new entity, which will operate under the Broadcom brand.
"When Henry Nicholas and I founded Broadcom, we had a vision of creating the world leader in communications semiconductors," Broadcom co-founder Dr. Henry Samueli said in a release. "Today's announcement is a continuation of that vision and we could not think of a better partner for the future than Avago."
Dr. Samueli, who co-founded Broadcom with Dr. Henry Nicholas in 1991, will maintain his current role as Chief Technical Officer.
"The culture that Henry and I created when we founded Broadcom was demanding, execution-oriented, and certainly not guaranteed to mesh with the average technology company," Dr. Nicholas added. "It was, however, a culture that enabled Broadcom to grow exponentially and emerge as the market leader in every major market segment involving broadband communications."
"In Avago, we have found a culture and a management team that embody the best of the philosophies on which Broadcom was founded, together with a fast-paced, no-nonsense, process-driven business culture that we need to take our combined company to the next level."
Broadcom is a major force in every facet of wireless technology, and has long supplied Apple with communications chips for its wireless products, including the iPhone. That position is an important one for Broadcom — Â which also sells millions of Apple-certified AirPlay and MFi chips each year — and the company is thought to be competing with both Intel and Qualcomm, as well as a potential in-house baseband team from Apple, for next-generation iPhone baseband orders.
The Avago acquisition is expected to close by the end of March 2016.