Apple's Upper East Side store in Manhattan to open after WWDC on June 13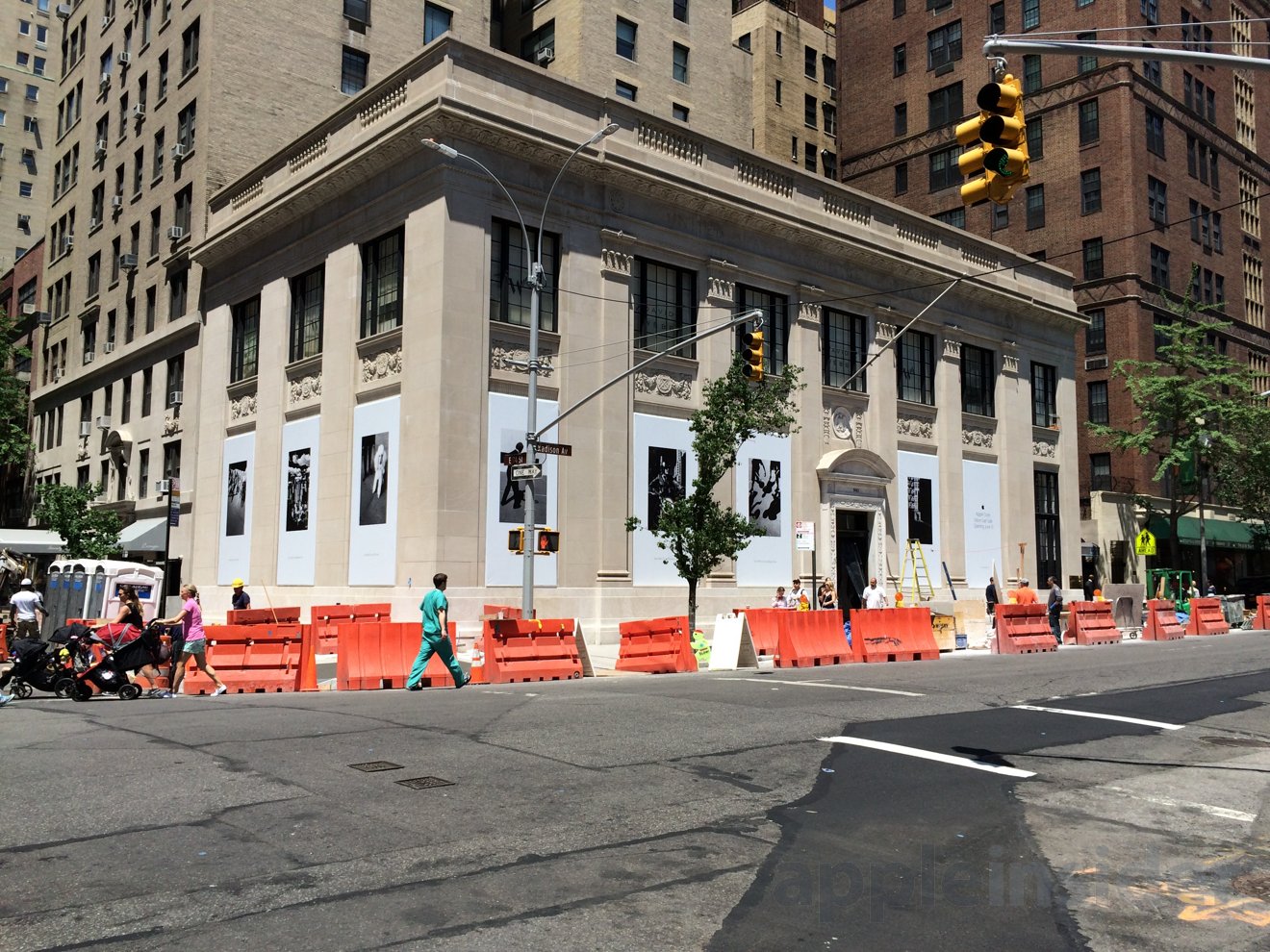 As the news from Apple's upcoming Worldwide Developers Conference will be winding down, the company will be gearing up for its next major retail opening in New York City, officially scheduled for June 13, and AppleInsider has exclusive photos of the store.
Located at 940 Madison Ave. on Manhattan's Upper East Side, the new Apple Store is set to open in two weeks. The June 13 grand opening will fall after the last day of WWDC, Apple's annual developer event where it will reveal the next-generation versions of iOS and OS X.
This week, Apple updated the facade outside its store with banners revealing the location will open on Saturday, June 13. AppleInsider reader Ryan, of Traced, Inc., visited the location and snapped pictures of the signs, which also feature local photos of the city snapped on iPhone 6 and iPhone 6 Plus.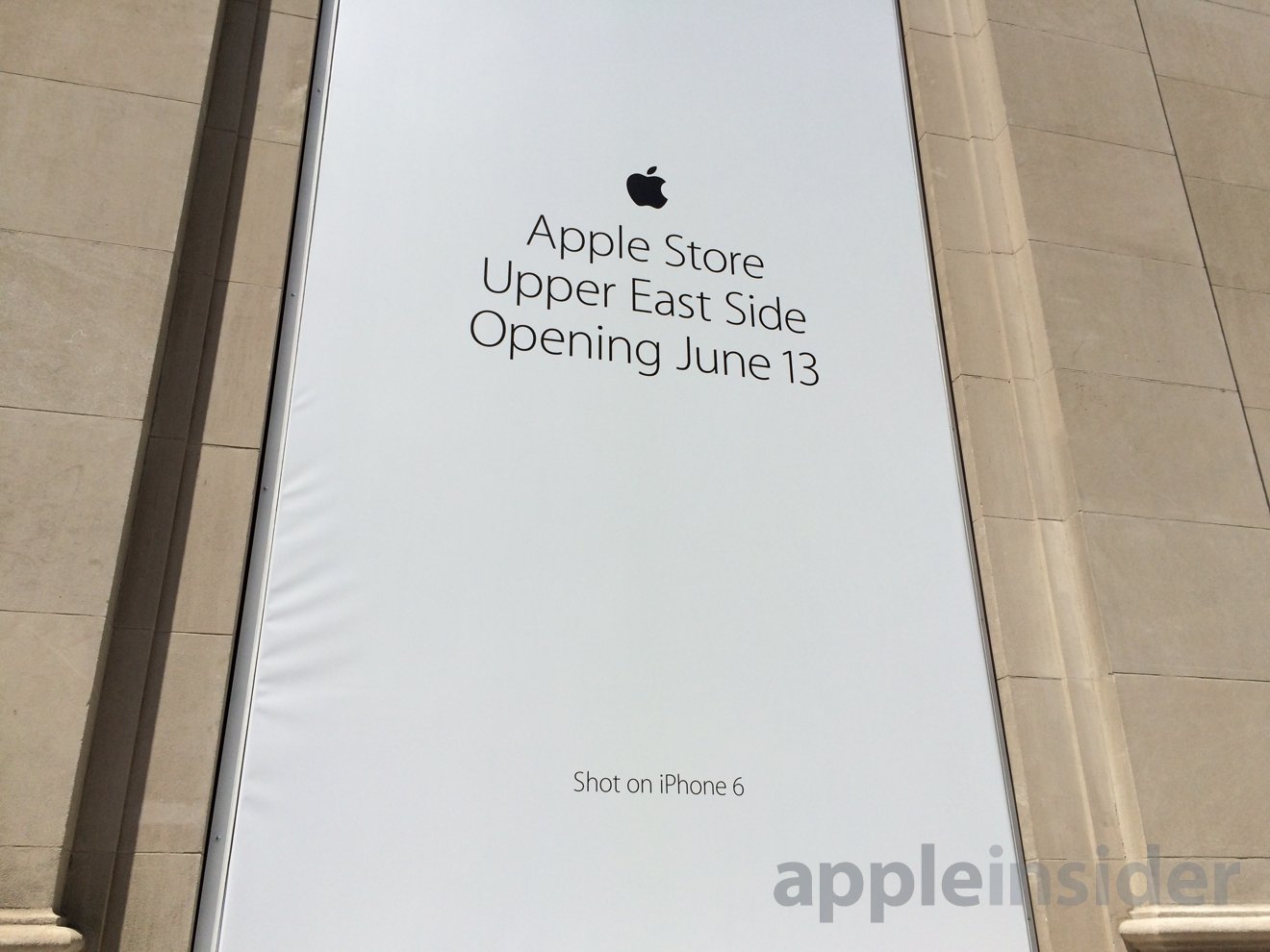 The area of New York's Upper East Side where Apple's latest store is set to open is currently under a great deal of construction, with a number of high-end shops coming to the booming Manhattan neighborhood.
Construction on Apple's Upper East Side store began over a year ago. The retail outlet will be located in a 93-year-old historic bank, made of limestone and marble.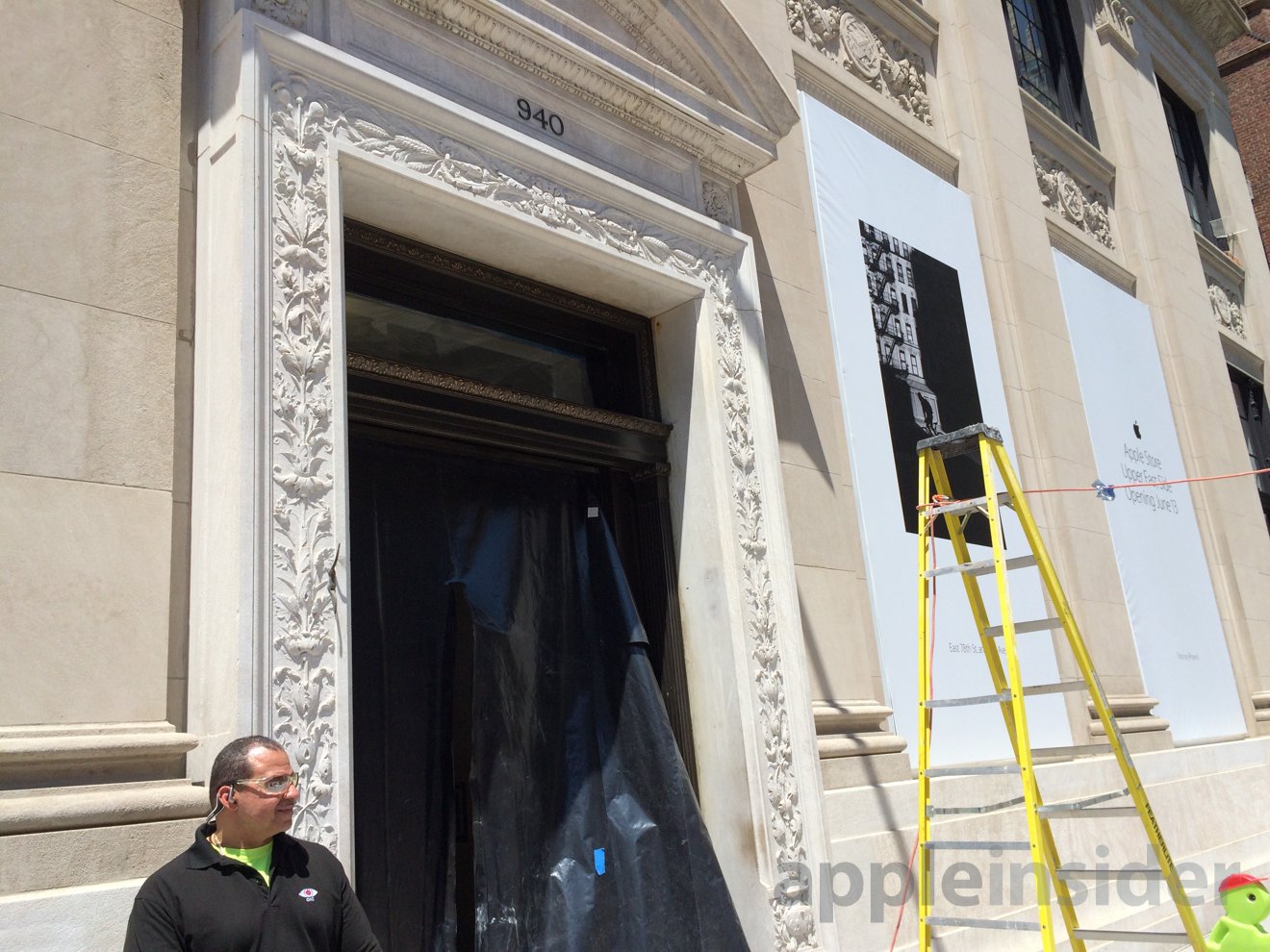 Located at the corner of East 74th Street and Madison Avenue, it was first occupied in 1921 by the United States Mortgage and Trust Company. Designed by architect Henry O. Chapman, the original building cost an estimated $600,000, which comes out to more than $7 million after adjusting for inflation.
While the exterior of the new Apple Store is largely complete, the interior of the Upper East Side location remains largely a mystery. This week, security guards were located outside, preventing passersby from taking pictures inside the store, but tables do appear to be already set up ahead of the June 13 launch.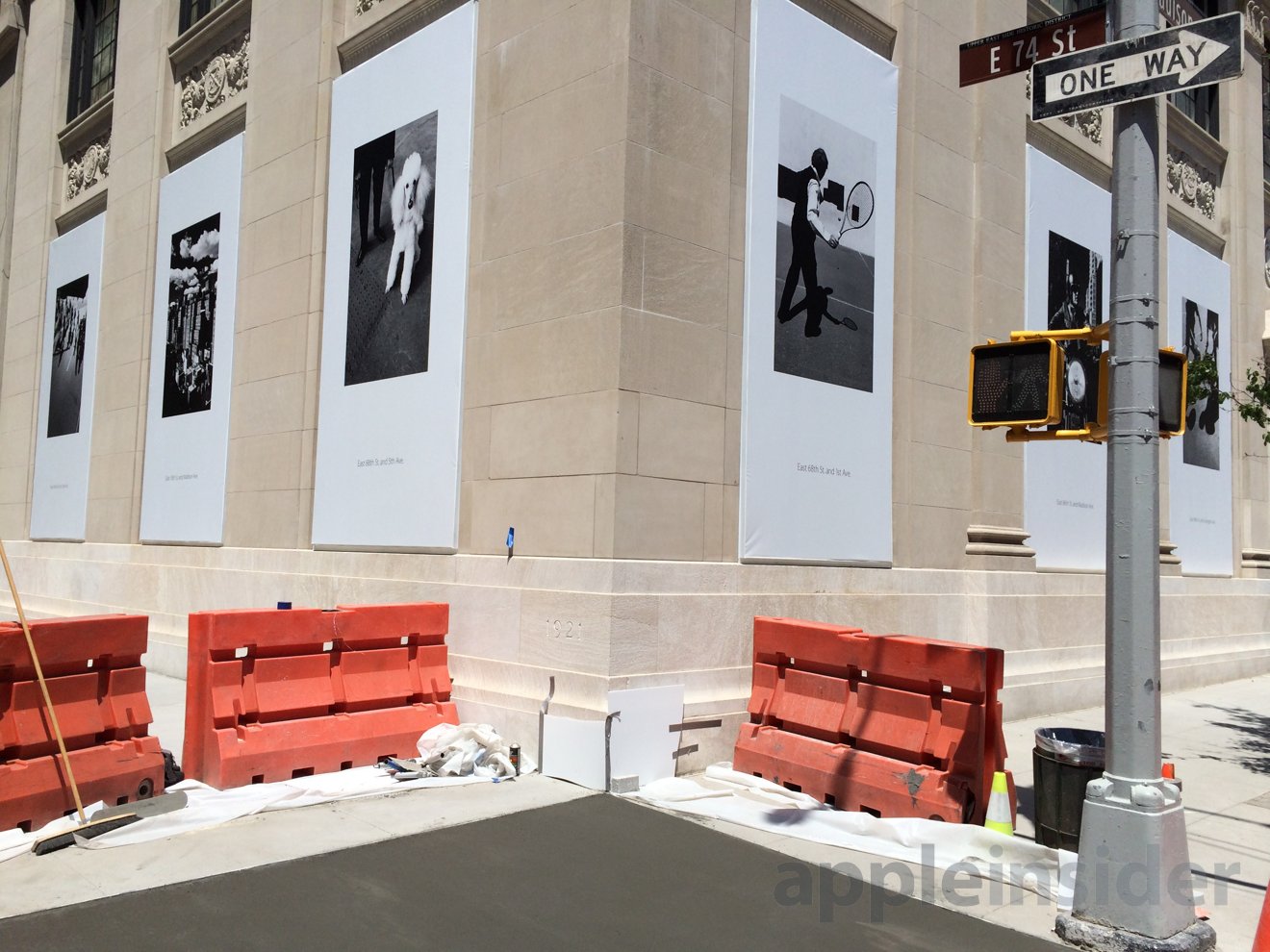 The Upper East Side Apple Store will be the company's seventh in the city, joining retail locations in Manhattan on Fifth Avenue, at Grand Central, in SoHo, on the Upper West Side, and in the borough of Staten Island. Apple is also working on New York City retail locations at One World Trade Center, as well as in the borough of Queens at the Queens Center Mall.