Apple Store confirmed for World Trade Center as work begins on Upper East Side outlet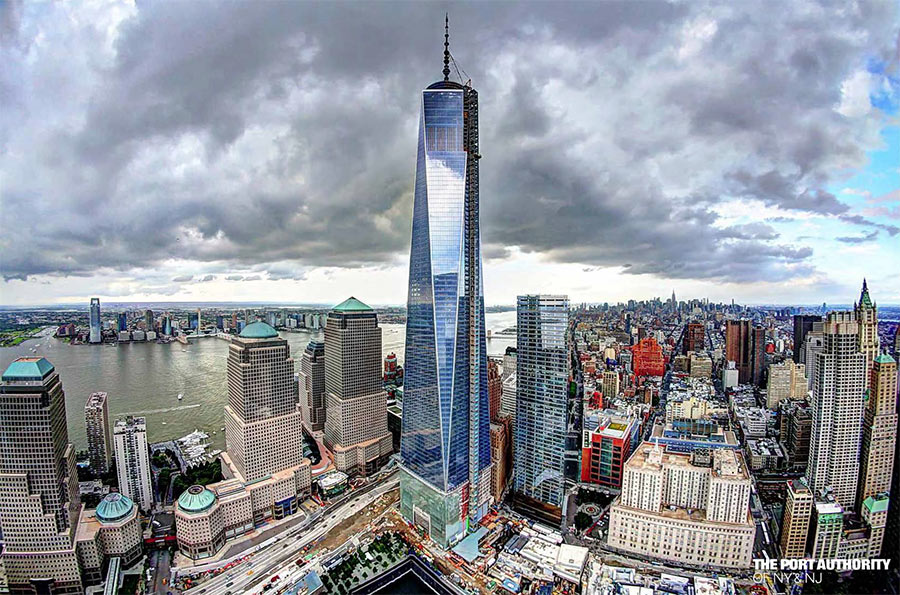 AppleInsider is supported by its audience and may earn commission as an Amazon Associate and affiliate partner on qualifying purchases. These affiliate partnerships do not influence our editorial content.
Apple is preparing to boost its presence in New York with a space in the upcoming World Trade Center site mall and a nearly century-old converted bank building, both of which are scheduled to open in 2015.
According to a report by New York real estate publication The Real Deal, Apple is on the list of high-end retailers expected to open up shop in the upcoming World Trade Center mega mall.
Developed by Westfield Group, the 365,000-square-foot, multi-level mall will feature a striking central structure designed by fame architect and sculptor Santiago Calatrava. Seen above in an artist rendering, the skeleton-like building will house tenants both above and below ground.
Apple was first reported to be nearing a lease agreement in September of last year, but confirmation of a deal has been pending. Sources now say Apple, which is expected to lease an underground space, did not take kindly to the rib-like columns of Calatrava's design that extend downward into the lower levels of the building.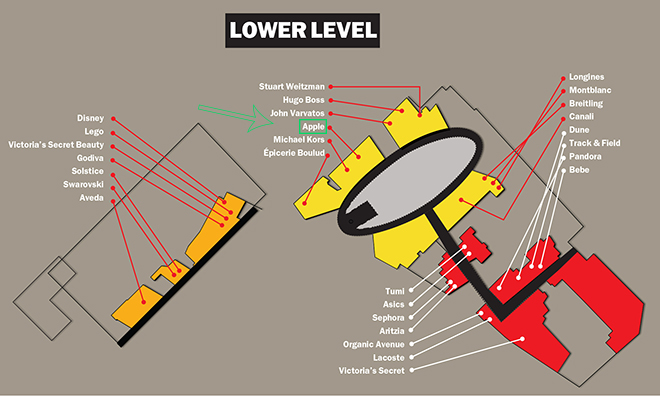 Other retailers have expressed similar concern over the structures, which are said to block storefront space that could be used for signage and product displays. Apple apparently offered an alternative design, but was rebuffed by developers.
As seen in the image above, the WTC Apple Store will take residence in what looks to be a corner space adjacent to Michael Kors and across from John Varvatos.
A separate report from ifo Apple Store claims another Manhattan Apple Store project is currently underway in a 93-year-old bank building on the Upper East Side.
Sources say Apple has started renovations to a historic limestone and marble building on the corner of East 74th Street and Madison Avenue first occupied in 1921 by United States Mortgage and Trust Company. Designed by architect Henry O. Chapman, the original build cost is estimated to be around $600,000, which comes out to more than $7 million after adjusting for inflation.
Aside from minor renovation, the interior of the building has seen surprisingly little change after changing hands from various banks, an art gallery and the current occupant, high-end handbag maker VBH.
According to the publication, floor pace stands at 4,000 square-feet at the ground level, a 1,000-square-foot mezzanine and a 4,000-square-foot basement. Considering the current construction schedule, Apple's sixth Manhattan store could open by the end of 2015.