Updated Apple TV hardware not coming to WWDC 2015, report says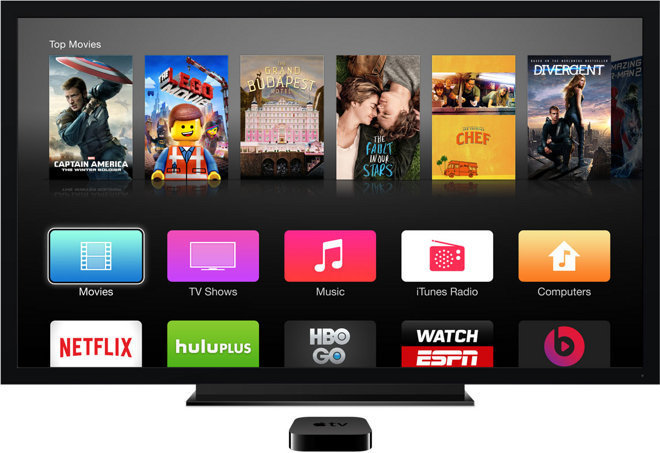 Despite widespread rumors pointing to the contrary, a new Apple TV set-top will not premiere at next week's Worldwide Developers Conference, a report said on Wednesday.
Apple had been planning to make a splash at WWDC as recently as mid-May, two sources told the New York Times. The decision to postpone was allegedly made after it was judged the product wasn't ready to be shown publicly. No information regarding an alternative announcement date was offered.
A core obstacle is reportedly Apple's plans for a streaming TV service, featuring a "skinny" bundle of channels. Various sources told the Times that content providers are still nowhere near signing deals with Apple, owing to disagreements over pricing, rights, and technology.
Similar claims about the TV service were made by Re/code on Monday. That site did not, however, suggest that the absence of subscription options would interfere with the launch of new hardware.
Previous reports have indicated that the next Apple TV will have an A8 processor, more storage, and a touch-based remote. More importantly, Apple is expected to add Siri voice commands and an App Store, radically improving the usefulness of the device.