Apple's subscription TV service might not debut at WWDC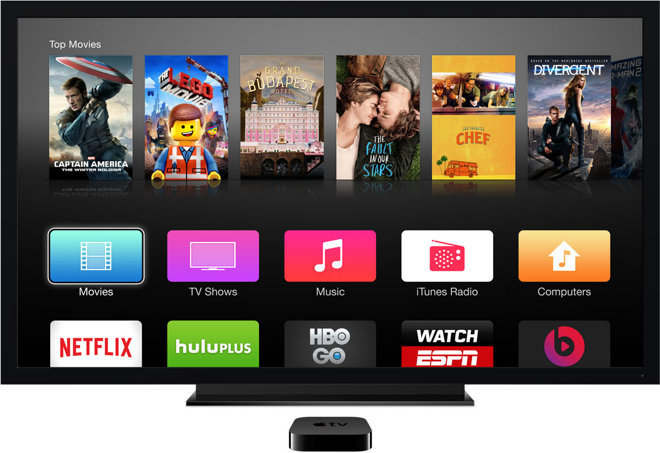 Apple has postponed plans to reveal a rumored over-the-top streaming television service at WWDC due to disagreements with networks relating to content licensing and backend technological requirements, according to a report on Monday.
Citing sources familiar with the matter, Re/code reports Apple informed network executives that it planned to reveal a branded Web-based subscription service at this year's Worldwide Developers Conference, set to start next week, but was forced to push back the announcement due to licensing disagreements.
Aside from financial concerns, networks are hesitant to roll out new technology that would allow Apple to stream local programs to customers. It was reported earlier this month that Apple was gunning for rights to stream local TV content over the Web, a feature rarely offered by competing services.
Rumors of an Apple-branded Web TV service proliferated earlier this year after the company restarted talks with content owners in February. Subsequent reports claimed Apple was looking to charge between $30 and $40 per month for over-the-top content access, well above existing offerings from Dish Network and Sony, but would include features and channel packages not available elsewhere.
Despite the Web TV setback, Apple is still expected to debut revamped Apple TV hardware at WWDC, rumored to include an A8 processor, dedicated App Store and Siri integration. Recent reports claim the set-top streamer will sport a new remote control that replaces the old version's radial button layout with a touchpad.