Apple Music to reportedly stream at 256kbps, below Beats Music and industry rivals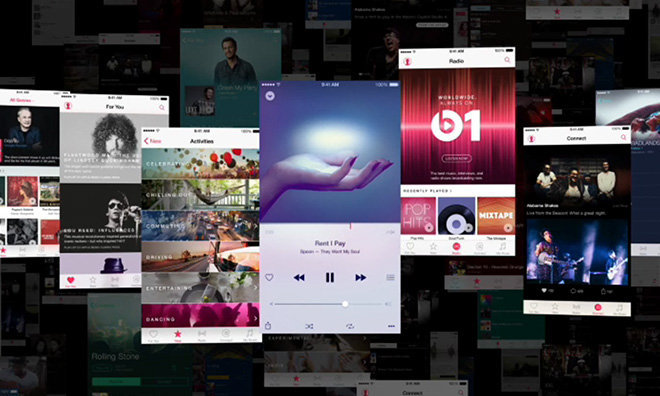 AppleInsider may earn an affiliate commission on purchases made through links on our site.
Apple is putting a 256kbps cap on Apple Music streaming, a report said Tuesday, a bitrate lower than competing top-tier offerings from Spotify and the service's own Beats Music forebear.
According to Slashgear, Apple Music will stream 256kbps files, in line with Apple's current iTunes Match product. The report does not mention whether the bitrate is to be reserved for "high quality" streaming, or made standard across both Apple Music and Beats 1 radio.
Apple's existing Beats Music currently streams MP3 files to desktops and mobile devices at 320kbps on the high end. Mobile users also have the option to conserve data and stream at a standard quality of 64kbps using the HE-AAC codec.
By comparison, market giant Spotify fields three bitrates using the Ogg Vorbis format. Normal mobile quality is set to 96kbps, desktop and high quality mobile is pegged at 160kbps and Premium subscribers get access to 320kbps streams on any platform.
Tidal, the upstart streaming service backed by Jay Z, provides its top-tier subscribers with lossless quality tracks, while regular subscription streams are limited to a maximum 320kbps.
Looking beyond numbers on a page, there has been much debate as to whether human ears can effectively discern differences in quality at higher bitrates. The issue is made more confusing when considering a gaggle of codec options, deviations in onboard audio converters and output hardware, the latter being a major drawback for iOS device owners using Apple's included EarPods.
It can be argued that 256kbps is a sweet spot that balances perceived gains in audio fidelity with acceptable bandwidth overheads.