Apple wins two patents on feedstock, molding for Liquidmetal alloys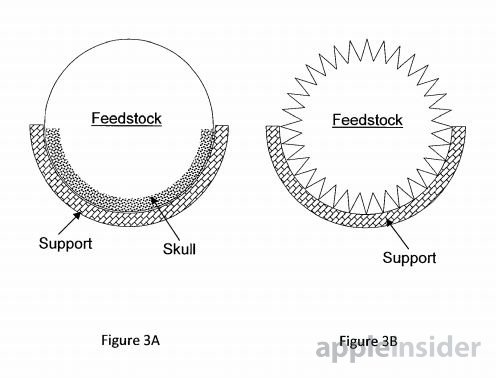 AppleInsider is supported by its audience and may earn commission as an Amazon Associate and affiliate partner on qualifying purchases. These affiliate partnerships do not influence our editorial content.
Apple has won two new U.S. patents through its ties with exclusive materials partner Liquidmetal, addressing ways of manufacturing amorphous alloys including hollowed-out shapes.
The first patent was originally applied for in May 2012, and documents a kind of feedstock — raw material — made of bulk metallic glass, which can then be used in an injection molding process for manufacturing products. The second dates back to February 2011 and covers a thermoplastic molding method involving two different fluids, and allows producing both three-dimensional hollow objects and ones with extreme aspect ratios.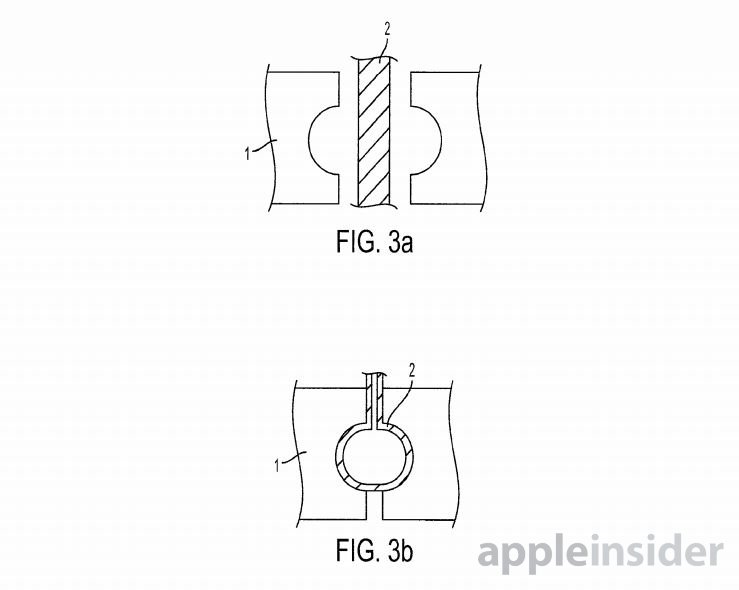 The patents credit people known to work for either Apple or Liquidmetal. Two people, Quoc Tran Pham and Theodore Andy Waniuk, are mentioned in both patents and are the only credited inventors for the thermoplastic molding concept.
Apple has been picking up a number of Liquidmetal patents in recent years, thanks to a licensing arrangement dating back to 2010. It's still unknown how many current-generation Apple products use Liquidmetal technology, if any, although the company is believed to have used the material for SIM card ejector pins.
Any use on a significant scale would require high-volume mass manufacturing, something Apple has been building towards through accumulated patents. But it's unclear whether the prohibitive costs associated with Liquidmetal have been addressed enough to use the material in a more meaningful way.