Privacy group asks FTC to limit location, contact sharing in Uber's mobile apps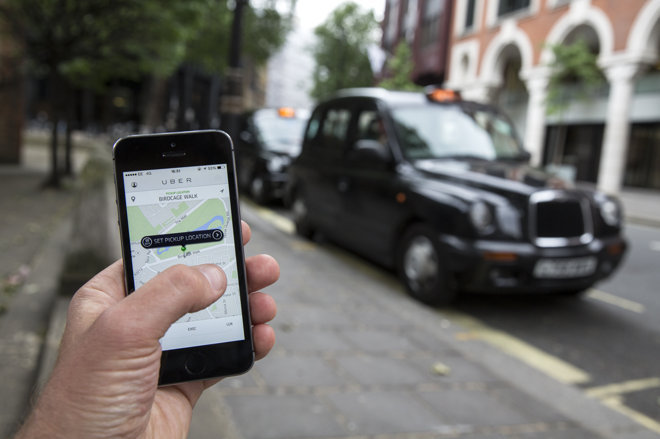 A non-profit public interest group on Monday filed a complaint with the U.S. Federal Trade Commission, asking it to investigate Uber over policies that could soon add extra contact and location tracking permissions to its ridesharing apps.
The Electronic Privacy Information Center is primarily concerned with the location-tracking permissions, which it said will allow Uber to track users even when its apps are running in the background, Bloomberg reported. Uber's position is that users will be able to opt out of both the contact and location changes, and/or disable location services on their device. EPIC argued however that Uber can still use IP addresses to record location data, and that while iPhones can disable contact sync, it's not an option on Android.
In a statement, Uber said that it doesn't collect background location data and isn't planning to when its new privacy policies take effect on July 15. In a May blog post, however, the company said that policy updates would "allow Uber to ask for access to a rider's location when the app is running in the background and get people on their way more quickly."
It also explained that the contact permissions will enable promotional features such as sharing special offers with friends and family.
Uber has come under intense media and government scrutiny for many of its business practices, including a lack of taxi licensing, and classifying drivers as contractors rather than employees. On the matter of privacy, the EPIC complaint drew special attention to the company's "God View" tool, which allows corporate-level Uber staff to see the location of each car and passengers' travel histories.
In November, BuzzFeed accused an Uber executive using God View to stalk one of its journalists. A now-deleted Uber blog post from March 2012 mentioned the company tracking "rides of glory," meaning trips between 10 p.m. and 4 a.m. on a Friday or Saturday night followed by a ride home four to six hours later.