Apple Music reaches streaming deal with indie labels under Merlin, Beggars Group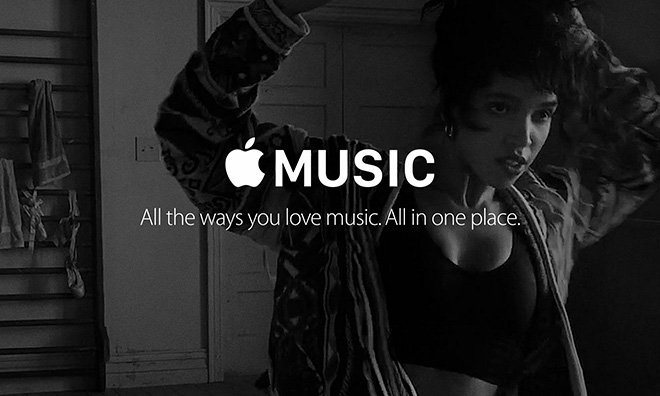 A report late Tuesday claims Apple has inked last-minute streaming deals with independent record labels under the umbrellas of Merlin and Beggars Group, suggesting tracks from the likes of FKA Twigs, Radiohead, M.I.A. and more will be part of Apple Music's debut lineup.
Citing sources familiar with the matter, Billboard reports both Merlin and Martin Mills' Beggars Group — and the labels, distributors and artists they represent — have signed off on Apple Music terms just days before the service is set to launch.
Merlin CEO Charles Caldas seemed amenable to Apple's terms in a memo to group members, saying, "I am pleased to say that Apple has made a decision to pay for all usage of Apple Music under the free trials on a per-play basis, as well as to modify a number of other terms that members had been communicating directly with Apple about. With these changes, we are happy to support the deal."
The development comes a week after Beggars Group issued a press release bemoaning Apple Music's terms and days after Apple's decision to reverse prior policy and pay content owners per-stream royalty fees during Apple Music's promotional 90-day free trial period. Beggars Group owns 4ad, Matador, Rough Trade and XL Recordings.
The company came under fire this week when Taylor Swift made much ado over the loss of income artists would face as a result of Apple's previous terms. After modifying Music's royalty structure, Apple SVP of Internet Software and Services Eddy Cue spoke to Swift, reporting back that she was "thrilled" with the changes.
"The optics don't look good if Apple backs down to indie labels," Billboard's insider said. "But if they back down to an artist like Taylor Swift, it shows they are sensitive to artist concerns, unlike Spotify, who blew Taylor Swift off when she complained about the free tier."
Apple Music lands on iOS, OS X and Windows on June 30 with human playlist curation, Beats 1 radio and the Connect social network for artists. Following a three-month trial period, users can continue streaming services for $10 per month or $15 per month for families up to six.