Apple Music marketing features artists whose labels publicly oppose Apple's terms & haven't signed on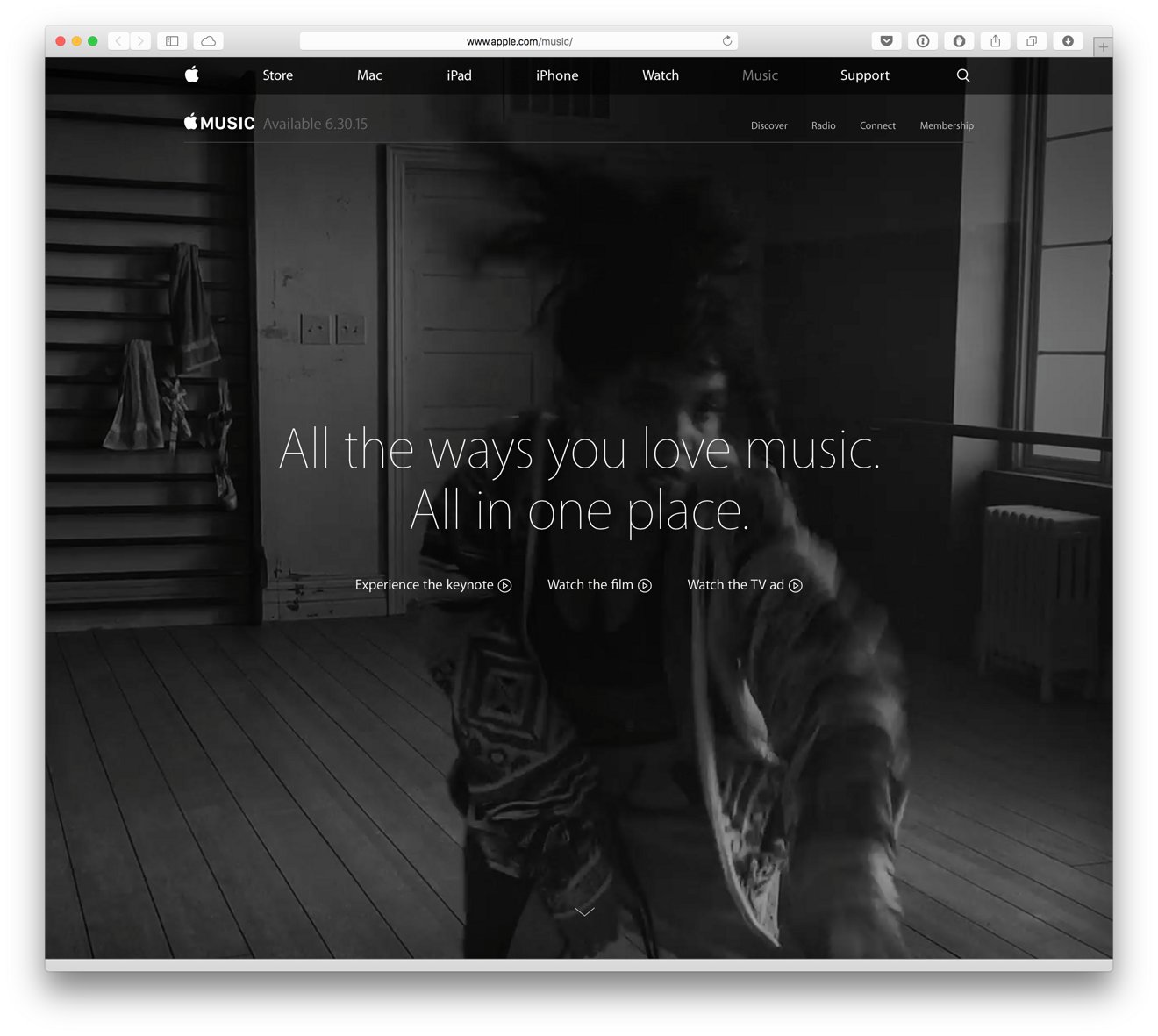 Apple Music's pre-launch marketing campaign has prominently featured big-name independent artists like FKA Twigs and Alabama Shakes, even as their record labels have publicly opposed the new service's financial terms and indicated that they are not yet on board.
In a Wednesday press release, Beggars Group — Â which owns major indie labels 4ad, Matador, Rough Trade, XL Recordings, and The Young Turks — Â confirmed earlier reports that it has yet to reach an agreement with Apple to participate in the iPhone maker's new streaming service. Beggars is primarily concerned with Apple's desire to not pay royalties during the three-month free trial period, and is also worried about rights issues that could arise out of Apple Music's Connect feature.
"At the moment we do not have an agreement with Apple Music that would allow us to participate in the new service," Beggars wrote. "However, we very much hope that the obstacles to agreement can be removed, for us and for independent Merlin-member labels as a whole, and that we will be able to fully support this potentially exciting new service in the coming days."
XL Recordings is perhaps the most successful indie label in the world, counting artists like Adele, Jack White, M.I.A., Radiohead, Tyler The Creator, and Vampire Weekend among its acts.
Somewhat paradoxically, XL Recordings is also the home — Â via the Young Turks imprint — of up-and-coming British artist FKA Twigs, who is seen throughout Apple Music's marketing materials. Notably, she's featured in a full-page background video on Apple Music's microsite, and has a smaller presence in the Connect area.
Southern rock group Alabama Shakes, which is signed to Rough Trade in the U.K., also plays heavily in Apple Music's advertising. The group was featured in a video shown during the WWDC keynote, and is used on the Connect microsite as well. It's worth noting that while Alabama Shakes is represented in the U.S. by Dave Matthews's ATO Records — Â and ATO's relationship with Apple Music is currently unknown — Â the group is equally featured in Apple Music's U.K. advertising.
It's unclear why Apple chose to feature artists to whom it apparently doesn't hold distribution rights. It may be that the company believed it was closer to an agreement with Beggars than it actually was, and lacked the time to make changes in the run-up to Apple Music's introduction.
Apple might also be leaning on its iTunes licensing arrangements, as all Beggars labels make their music available for purchase through the storefront.
In any case, Apple's decision to promote Apple Music with artists that may not be on the service at launch is puzzling, and could indicate that bringing it to market has been more difficult than imagined.