First look: Apple's revamped Music app in iOS 8.4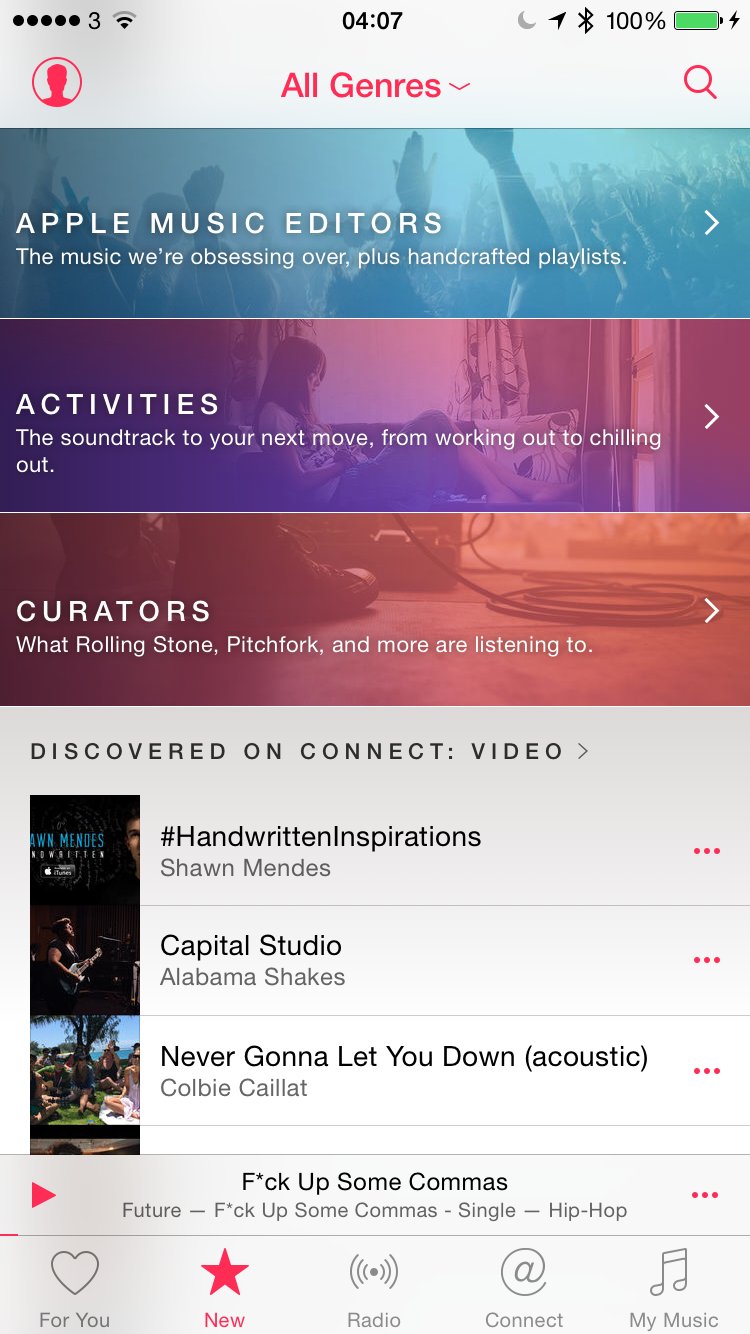 The launch of Apple Music on Tuesday brought with it a nearly all-new Music app, with a host of new functionality that blends the best of Beats Music with Apple's long-standing iTunes platform.
After configuring Apple Music — Â choosing artists and genres that you like from a Beats-like bubble menu — you're presented with For You, a new addition that mimics similar functionality from Beats. For You contains a selection of playlists and albums tailored to your tastes, which Apple says are chosen both algorithmically and by real people.
Tapping a playlist or album will list the tracks within, while tapping the small "play" icon that floats above the cover photo will unsurprisingly play your selection. You can quickly add content to your music library, "like" it, share it, or create a new radio station based on it from this detail view.
The new New section shows the latest additions to Apple Music's collection, both in terms of artists and songs as well as playlists and music videos. You can choose to view all genres at once, or select a single specific genre from a pull-down menu at the top.
While Beats's "The Sentence" feature has been removed, a series of activity-based playlists can still be accessed via the New section. Apple has provided tracks for everything from "Breaking Up" to "Getting It On."
Playlists created by Apple's own in-house editors are available via "Apple Music Editors," while those made by outsiders — Â like Pitchfork and Rolling Stone — Â are housed under "Curators."
The Radio tab is much the same as its previous incarnation, though channels have been rearranged and renamed. Beats 1 occupies a prime position at the top of the list, and tapping on its logo reveals a complete schedule and station lineup.
Connect, Apple's new social network for music, is presented much like Tumblr. A stream of posts is included from artists you follow — Â which is by default built from artists in your library — Â and can include images, songs, or videos.
The final My Music tab combines your local music library, songs stored in iTunes Match, and any Apple Music playlists that you're subscribed to. It's divided into two sections — Â Library and Playlists — Â and a universal search feature can be used to search through playlists, local tracks, or Apple Music content.