iTunes Match libraries seeing duplicates, bad metadata ahead of Apple Music launch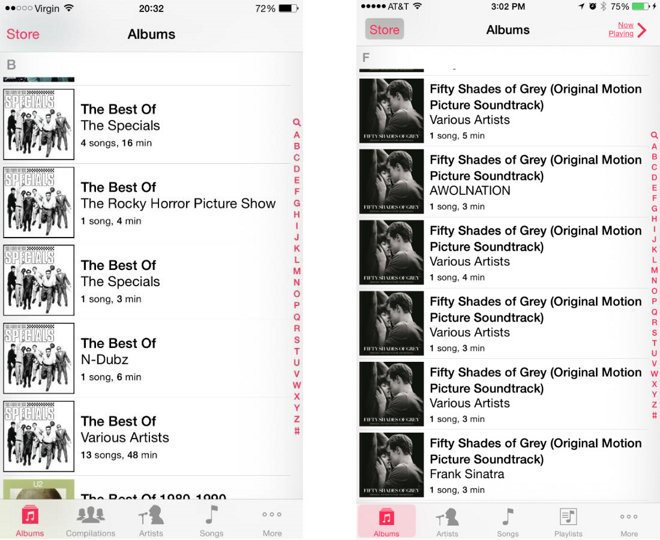 AppleInsider may earn an affiliate commission on purchases made through links on our site.
As Apple Music prepares to launch later on Tuesday, many people are experiencing problems with iTunes Match that are causing havoc with their music libraries, according to complaints received by AppleInsider and on Apple's support forums.
Reported issues can range from trouble downloading or streaming songs to split albums, duplicate artists and playlists, or simply inaccurate metadata and album art. So far problems appear to be limited mostly to people trying to browse their libraries from an iOS 8.3 device or an Apple TV, as people with earlier versions of iOS or listening on their desktop are often unaffected.
The glitches also appear to affect both uploaded music and music bought directly from the iTunes Store. Apple support staff have been unable to resolve the situation so far.
It's unclear if the problems are related to the introduction of Apple Music. Apple describes both services as "independent but complementary," noting that Apple Music subscribers will likewise be able to upload any songs not already in Apple's catalog. iTunes Match is cheaper at $25 per year, but only offers cloud access to uploaded music and iTunes purchases.
The company could conceivably be working on integrating the Apple Music and iTunes Match backends, which might explain some additional complaints about iTunes having trouble connecting to Match from a Mac or PC. Apple is due to release new versions of iOS and iTunes later today, which may bring some fixes in addition to enabling Apple Music support.
Apple also revealed this week that iTunes Match and Apple Music support for tracks in the cloud will expand from its current cap of 25,000 songs to 100,000 songs this fall with the release of iOS 9.