'Likes' & personal libraries drive Apple Music's 'For You' recommendations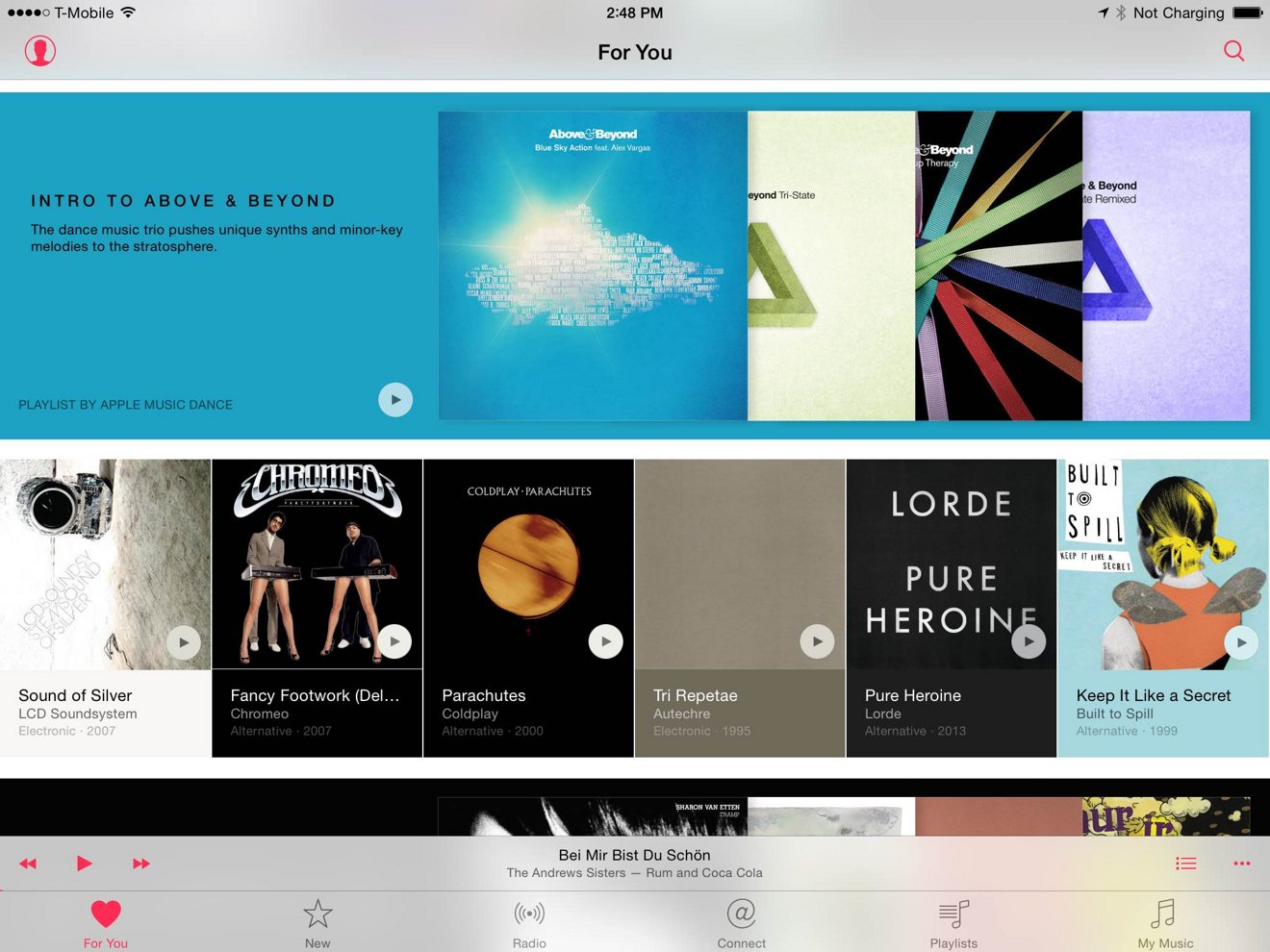 Apple treats "likes" in Apple Music in a very narrow manner — mostly as a way of tailoring the "For You" recommendations in the service, along with the help of things like personal library data, a report revealed on Thursday.
Tapping or clicking a heart button when playing content in Apple Music in fact only affects For You, and will not skew the content of the service's built-in radio stations, Apple said to Jim Dalrymple of The Loop. Those stations are noted to be curated entirely by Apple editors.
Significantly, the For You section is also influenced by additions to a listener's personal library, and any time a track is listened to in full. The company is reportedly ignoring skips, since a person might feel like hearing a song one day but not another.
To further refine For You suggestions, the iOS version of the feature lets users tap and hold on an album and pick "I Don't Like This Suggestion."
When a person creates a custom Apple Music Radio station, on iOS, the heart icon turns into a star. Tapping offers the choice of asking for more or less of the same, and will indeed adjust station content, much like Pandora or Apple Music's predecessor, iTunes Radio.
Apple's system is not dissimilar from some other streaming services, but the company's use of personal library data to generate recommendations isn't universal, and some services do take skips into account. Apple Music's chief competition, Spotify, depends mostly on past listening habits and the artists a person chooses to follow.