First look: Apple's News app debuts in latest iOS 9 beta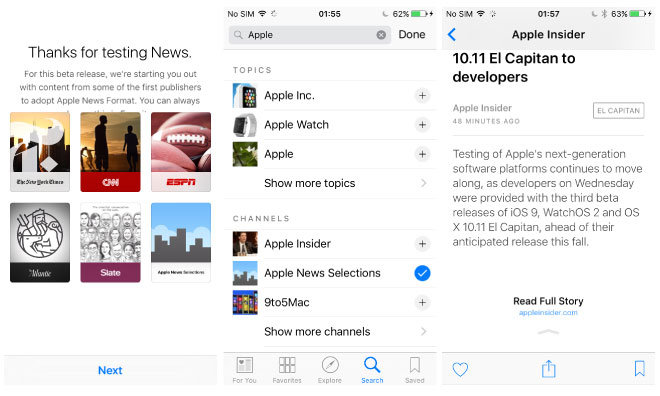 The newest pre-release version of Apple's next-generation mobile operating system brought the first public release of the company's News app, an app and cloud service unveiled at WWDC and designed to act as an aggregator for news and commentary.
The News app's user interface will be familiar to anyone who has used Apple Music, and its functionality is much the same as long-popular apps like Pocket or Flipboard. On first run, users are asked to choose at least three publications or categories that they'd like to read about, information which News uses to populate the For You feed.
Also included, but previously unannounced, is the ability to receive daily news digests via email. At the moment, there is no facility to designate which address you'd like to receive the digest at, a situation that will presumably be rectified by the time the service goes live.
For news brought in from websites like AppleInsider, News will display the headline and an introductory paragraph with a "Read Full Story" link. Tapping this or dragging it upward will reveal the web version of the story.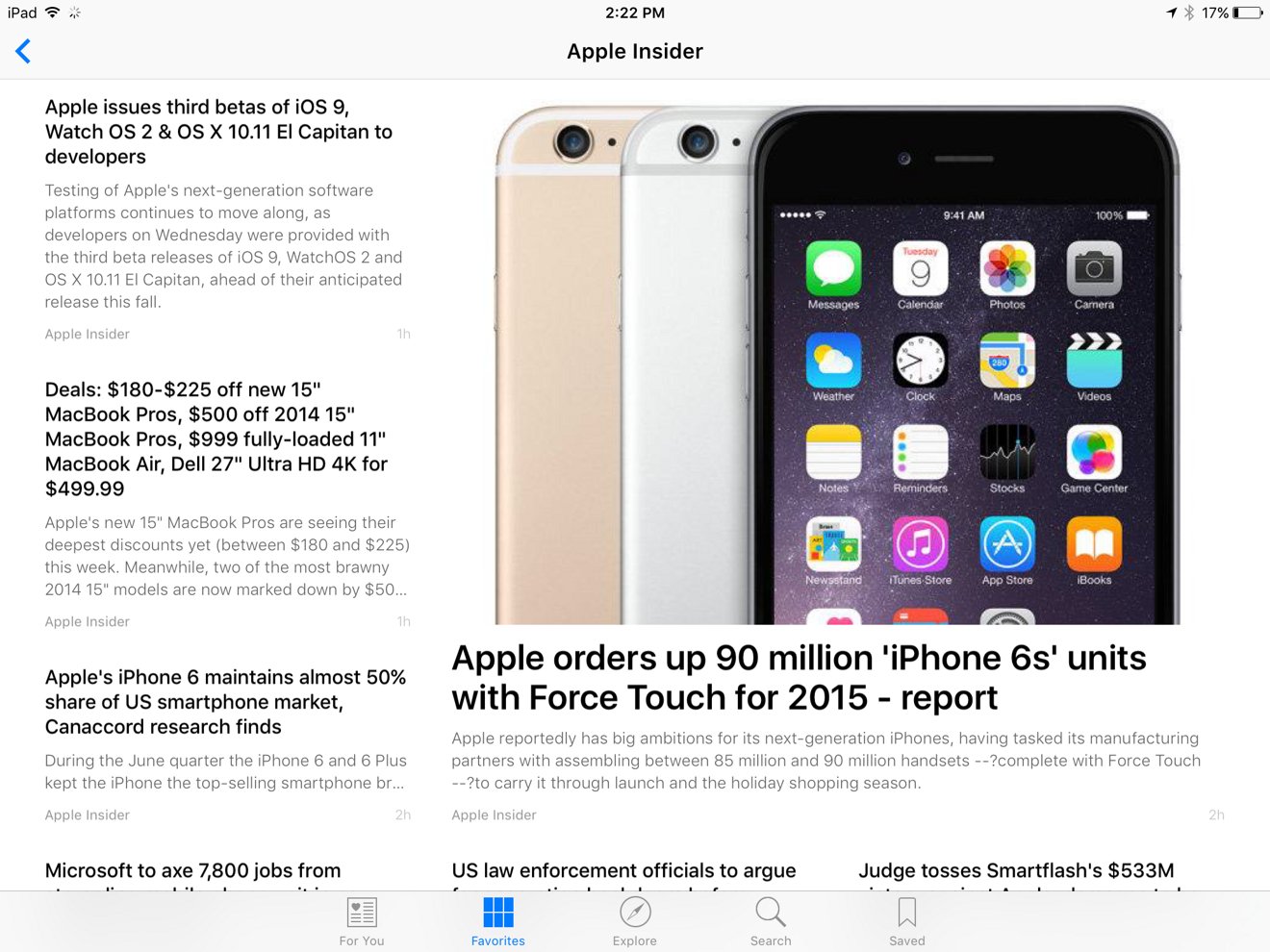 Users can browse their selected publications from the Favorites section, or add additional news sources or categories using the Explore section. Explore is populated with suggested channels and topics, as well as a list of what appears to be the top publications in a number of categories like sports and travel.
Search can be used to find new topics, categories, or specific publications. News's Saved function is much like Pocket, allowing users to save stories for later reading, and also includes a web browser-style history menu.