Apple reportedly creating original music videos for top artists in bid for Apple Music exclusivity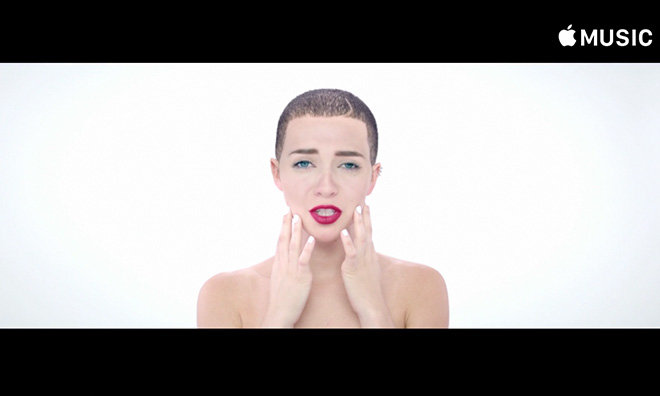 A report on Friday claims Apple is producing in-house music videos and other content for chart-topping artists, including Eminem, Pharrell and Drake, the latter of which released such a video on Friday as an Apple Connect exclusive.
According to Pitchfork, Apple's production team created videos for Pharrell's "Freedom," Eminem's "Phenomenal" and Drake's "Energy," all of which debuted as Apple Music exclusives.
The company's next big project is said to be a short film accompanying a two-track release from M.I.A. called "Matahdatah Scroll 01 Broader Than a Border," slated to land on July 13 according to Apple Music's Twitter account.
When asked for comment, Apple Music's head of content Larry Jackson posted the following on Twitter:
Media reports covering Drake's "Energy" video today noted the skillful execution of special effects that morphed the rapper into pop icons and headline makers like Justin Bieber, Miley Cyrus, Oprah, Kanye West, O.J. Simpson, Rob Ford, President Barack Obama and more. Drake, who showed up for the Apple Music reveal at WWDC last month, also announced he will be hosting his own show on Beats 1 radio starting Saturday, July 11 at 6 p.m. Eastern.
Exclusive access to new releases and content is thought to be key to Apple Music's success. For example, when the service launched on June 30 it debuted Pharrell's single "Freedom," scored an exclusive Beats 1 radio interview with Eminem, announced a bi-weekly show hosted by Dr. Dre — who granted streaming rights to his seminal The Chronic — and pulled off a coup by striking a deal to stream Taylor Swift's hit album 1989.