Apple releases first public beta of upcoming OS X 10.10.5 update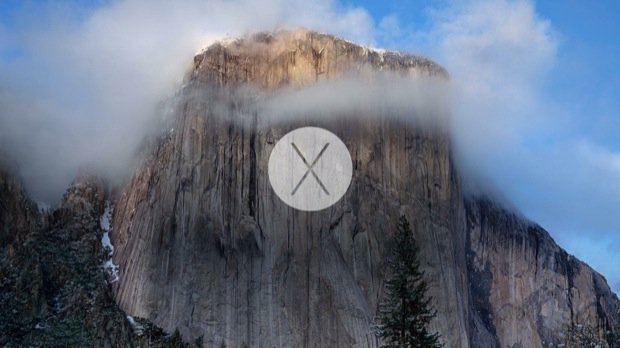 Apple on Thursday released the first public beta of OS X 10.10.5, following quickly on the heels of a matching developer beta, which was issued on Tuesday.
Both betas share the same build number, 14F6a, implying identical code. Apple is typically more cautious about releasing public betas however, presumably because developers need the absolute latest code and are more prepared if something goes wrong.
In notes for the update, Apple says only that 10.10.5 fixes stability, compatibility, and security issues with OS X Yosemite.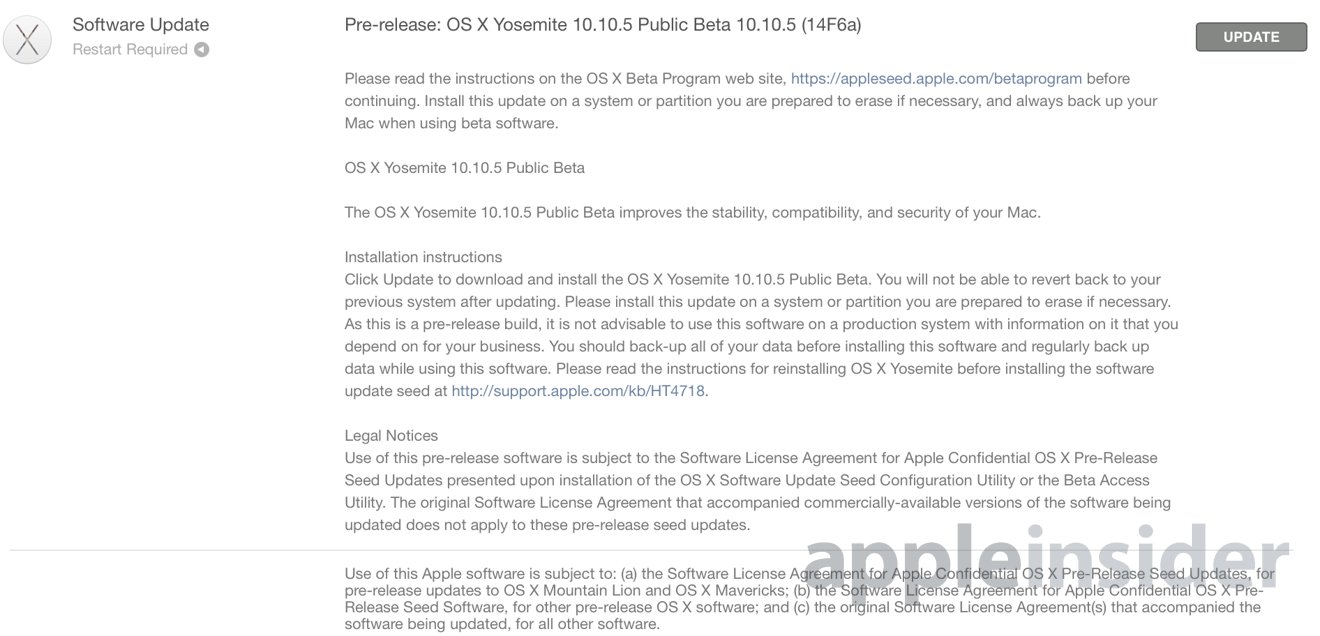 The software is available through the Updates tab in the Mac App Store for people registered in the Apple Beta Software Program. Apple recommends backing up before an installation, and installing only on a Mac or drive partition that can be erased in case of failure.
OS X 10.10.5 will likely be the last major update for Yosemite. The operating system's successor, El Capitan, is due to launch sometime this fall as a free download, and is already available in a public beta of its own.