KGI: iPhone sales forecast at 54M in Q3, Apple Watch demand 'tepid' at 4M shipped units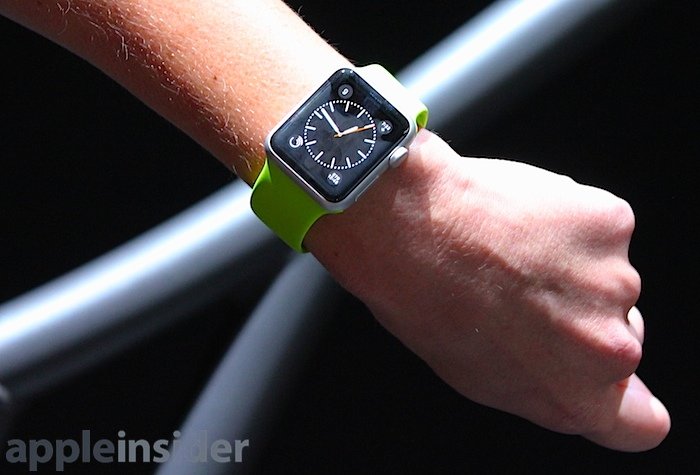 Before Apple reveals official numbers for its third fiscal quarter of 2015, a report from well-connected KGI analyst Ming-Chi Kuo estimates the company's iPhone and Mac lineups put in strong performances, tempered somewhat by sluggish iPad and Apple Watch sales. Upcoming hardware like yellow and rose gold Apple Watch Sport models and buffed iMacs could spur sales, however.
In a research note obtained by AppleInsider on Saturday, Kuo estimates Apple shipped 54.2 million iPhones, 8.8 million iPads, 5.4 million Macs and 3.9 million Apple Watches over the three-month period ending in June. Compared to the same time last year, iPhone and Mac shipments are up 54 percent and 21.6 percent, respectively, though iPad faced yet another decline to the tune of 33.5 percent.
For iPhone, the analyst says "robust" replacement demand for iPhone in China contributed to strong sales in the region, consequently moving the needle worldwide. Looking forward, potential Force Touch sensor manufacturing issues could drive quarter-over-quarter shipments down 26-percent to 40.1 million units in the fourth fiscal quarter. Apple's bread-and-butter iPhone business usually experiences a nice uptick starting in September, due in large part to the hardware's yearly refresh cycle.
Aside from iPhone, industry watchers are perhaps most interested in Apple Watch, the first project to move from inception to release under CEO Tim Cook. Kuo describes consumer response as tepid, however, saying that while shipments will rise 41.1 percent sequentially next quarter to 5.5 million units, gains can be attributed to availability in new markets. Overall, total Watch shipments are expected to reach 15 million units for 2015.
Interestingly, the analyst speculates that Apple might be looking to offset perceived demand slowdowns and spur interest by releasing a new aluminum Apple Watch Sport model with yellow or rose gold coating.
iPad sales bottomed out this quarter, Kuo says, noting that Apple's future tablet sales should be buttressed by a new iPad mini iteration featuring an upgraded processor and even thinner and lighter chassis. He refers to the next-gen slate as a "essentially a mini version of the iPad Air." While shipments are expected to increase over sequential quarters to 11 million units next quarter, that number will be a year-over-year drop of 28.3 percent.
Finally, Kuo attributes this quarter's Mac sales growth on the release of new MacBook models. He believes strong sales will continue as new iMac models with upgraded CPUs hit the scene sometime between fiscal quarter four 2015 and quarter one 2016.
Apple is scheduled to announce earnings for the third quarter on July 21, to be followed by an investor conference call. AppleInsider will be providing live coverage of the event.