Analysts bullish ahead of Apple's Q3 results, say iPhone sales could reach 50M+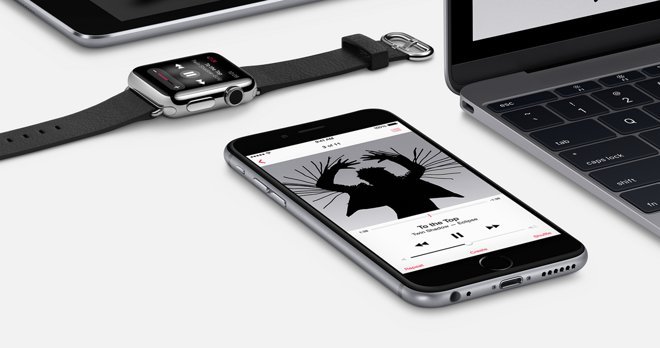 Analyst sentiment is generally high ahead of Apple's third-quarter earnings announcement — due on Tuesday — calling for numbers that could beat both official guidance as well as Wall Street consensus, mostly on the strength of iPhone sales that could near or top 50 million.
Wells Fargo
Analyst Maynard Um raised his revenue and earnings-per-share (EPS) predictions from $48.8 billion and $1.79 to $50.2 billion and $1.85, based on predicted sales of 50.1 million iPhones, which could be worth $30.8 billion. The iPhone outlook is due largely to the addition of 25 more carriers during the quarter, such as Vodafone India.
Um also suggested that Mac sales could beat consensus with 4.9 million units and $5.9 billion in revenue, owing to the 12-inch Retina MacBook offsetting general weakness in the computer market.
The analyst separately called for flat iPad sales of 12.3 million units, and minimal contribution from updated iPods. Apple Watch sales are forecast to be half Street consensus at just 2 million units, though Apple is not anticipated to reveal specific figures that would confirm or deny this.
Cowen and Company
Cowen analyst Timothy Arcuri called for $51 billion in revenue and $1.88 in EPS, linked to 50 million iPhone sales. Despite the fact that Apple doesn't reveal sales for individual models, Arcuri suggested a division of 28 million iPhone 6 units, and 13 million for the 6 Plus.
The analyst said that iPhone sales are predicted to be high based on supply chain cuts for rival phones — such as the Samsung Galaxy S6 — along with strong Chinese sales, and better iPhone penetration growth and loyalty at U.S. carriers.
iPad sales are estimated to drop 25 percent year-over-year to 10 million units, and not start recovering until Apple releases a 12.9-inch model, which Arcuri claimed will ship in spring 2016.
Watch sales are estimated to be 3 million, but with some possible upside.
Piper Jaffray
Piper's Gene Munster indicated $50 billion in revenue and $1.82 in EPS for the quarter, attached to iPhone sales of between 49 and 50 million. Even 49 million units would represent 39 percent growth year-over-year, which is believed to be a sign that iPhone growth is accelerating thanks to greater control of the high-end market. The tail of iPhone 6 and 6 Plus sales is "longer than expected," Munster wrote.
Apple is due to announce third-quarter results after the close of Tuesday stock trading. AppleInsider will share the results as soon as they become available, including coverage of Apple's 5 p.m. Eastern conference call with investors and analysts.