Apple celebrates 25th anniversary of the Americans with Disabilities Act with App Store collection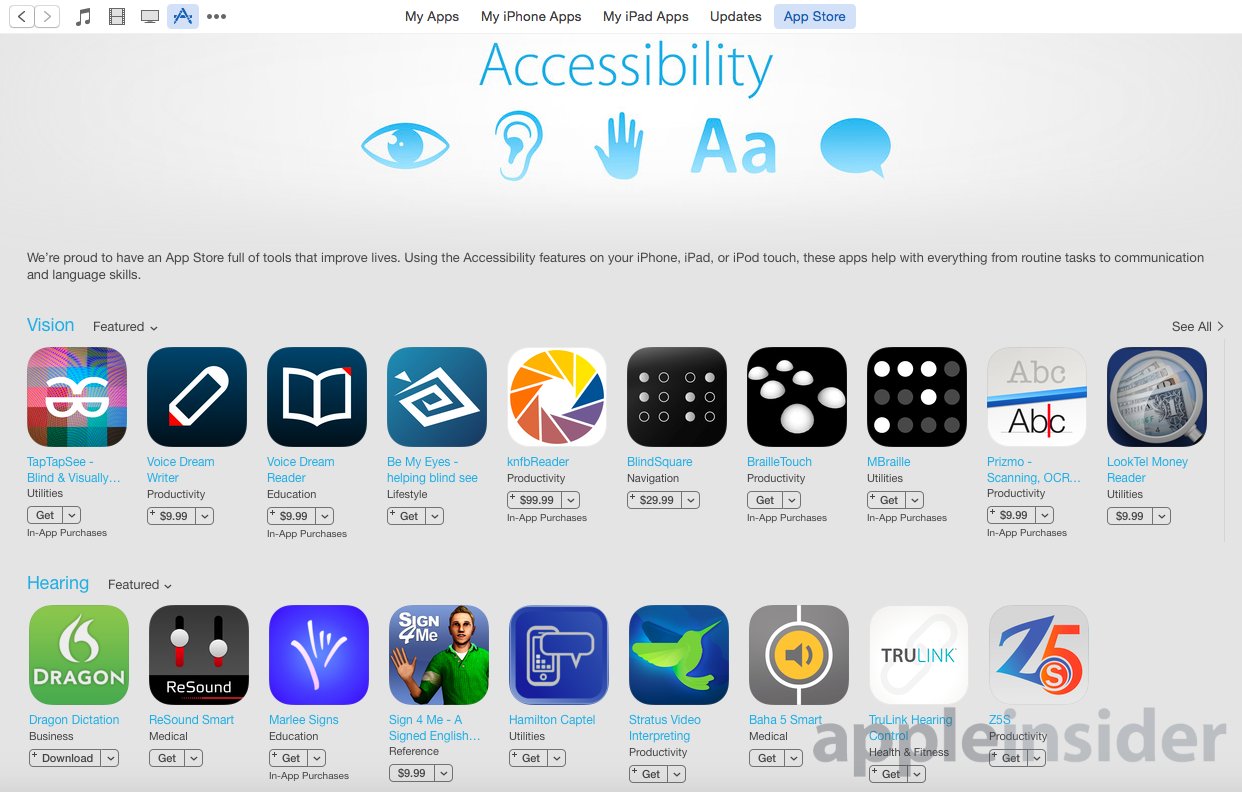 Observing 25 years of the U.S. Americans with Disabilities Act, Apple is profiling a collection of accessibility apps expressly designed to accommodate users with vision, hearing, speech, physical and motor skills or learning and literacy issues.
Accessibility is seen as a core value at Apple, where engineers are specifically trained how to implement accessibility features across all products. Prior to today's ADA-inspired Accessibility app catalog, the company has regularly featured third party apps that take advantage of the accessibility features included in iOS, OS X and watchOS.
The company has set a high standard in innovative assistive technologies— including VoiceOver, Zoom and Mono Audio— which are built into the core of iOS, OS X and watchOS at no additional cost for users, a major advance from previous decades where users with special accessibility needs had to buy add-on products (such as a screen reader for Windows) that could easily cost thousands of dollars.
Apple's third party developers can make their apps seamlessly functional for a broad range of users using Apple's accessibility APIs provided in iOS, OS X and WatchKit.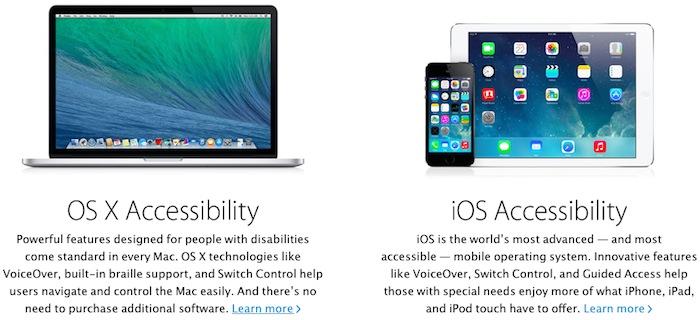 Earlier this summer, Apple's VoiceOver technology was honored with an award from the American Foundation for the Blind for its "success in improving quality of life for people with vision loss through groundbreaking innovation."
Last year, Mark A. Riccobono, the president of the National Federation of the Blind, similarly praised the company, noting that "Apple has done more for accessibility than any other company to date, and we have duly recognized this by presenting the company with at least two awards (including our annual Dr. Jacob Bolotin Award) and publicly praising it whenever the opportunity arises."