Apple throws clout behind Equality Act blocking discrimination against LGBT Americans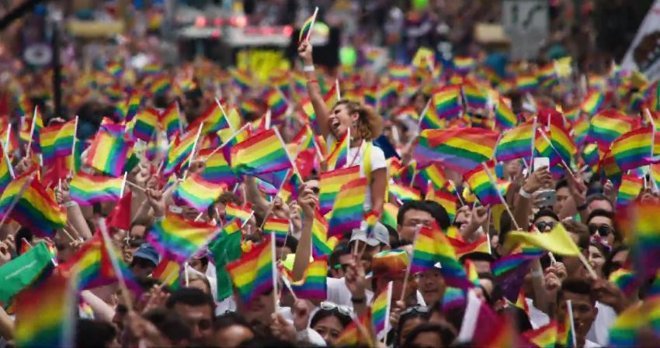 AppleInsider is supported by its audience and may earn commission as an Amazon Associate and affiliate partner on qualifying purchases. These affiliate partnerships do not influence our editorial content.
Via a press statement, Apple on Thursday officially backed the Equality Act, an expansion of 1964's Civil Rights Act that — if voted in — would add gender identity and sexual orientation to non-discrimination protections for Americans.
The statement appeared on the website of Human Rights Campaign, an activist organization devoted to LGBT issues. The proposed legislation was introduced to Congress on Tuesday afternoon, and has the support of other major corporations like Dow and Levi Strauss.
"At Apple we believe in equal treatment for everyone, regardless of where they come from, what they look like, how they worship or who they love," Apple wrote. "We fully support the expansion of legal protections as a matter of basic human dignity."
Most U.S. states still lack non-discrimination laws for the LGBT community. Such laws can be controversial, since they sometimes conflict with conservative religious views, but supporters consider them essential to safeguarding access to jobs, housing and other civil rights.
Apple has been a leading corporate backer of LGBT causes for decades, having been one of the first American companies to offer equal benefits to same-sex couples. It vocally and financially opposed a 2008 ballot measure that temporarily banned gay marriage in California, and current CEO Tim Cook — who is gay himself — has spoken out repeatedly on LGBT issues.
The company has also become a staple of San Francisco's annual Pride Parade. In June, thousands of Apple workers and supporters marched for the parade's 45th anniversary, wearing official t-shirts and carrying a corporate banner.