Apple Music hits 10M subscribers in four weeks, report says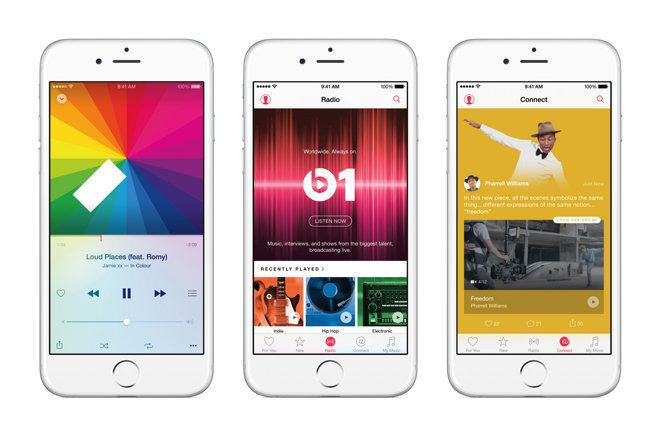 A day shy of its one-month anniversary, Apple Music has reeled in more than 10 million subscribers on iPhone, iPad, iPod touch and iTunes, a report said Monday.
Anonymous sources connected to major music labels provided the supposed adoption numbers to HITS Daily Double, saying the swift and substantial uptake is surprising even for Apple. The data reportedly comes directly from Cupertino, which is sharing streaming statistics internally with content owners.
The report's veracity is questionable — the site calls its main news section the "Rumor Mill" — but 10 million subscribers in four weeks is within the realm of possibility for Apple's mammoth installed customer base. Earlier in July, for example, it was estimated that iOS 8.4 adoption hit 40 percent of compatible devices after just one week of availability. Apple Music launched at the end of June as part of iOS 8.4.
Lending credence to today's claims are remarks from Apple CEO Tim Cook, who last week during the company's third quarter conference call told investors that "millions and millions" have signed up for Apple Music's three-month trial. It remains to be seen whether trial users will make the jump to a paid single or family tier, or discontinue the service altogether.
The number compare favorably to competing streaming services like Spotify, which boasts about 20 million paying subscribers. Apple still has a ways to go before reaching Spotify's 75 million total active users or Pandora's 79.4 million. Unlike those services, which include metrics for free-to-stream tiers, Apple Music is completely subscription based.
Apple is rumored to be shooting for 100 million paying Apple Music subscribers, a lofty goal that would require not only new subscriber adds, but a significant number of switchers from other services.