iPad's dominance continues to fade in shrinking tablet market, latest IDC data shows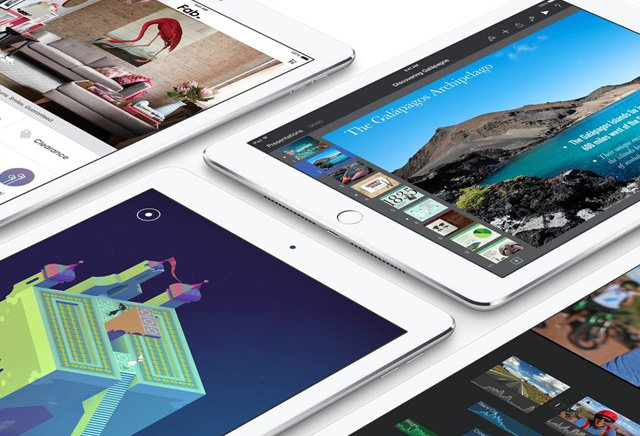 AppleInsider may earn an affiliate commission on purchases made through links on our site.
While the Apple iPad held on to its position as the leading tablet brand worldwide during the June quarter, the gap with other tablet makers shrank — as did the market overall, according to IDC research data released on Wednesday.
Apple's share slipped from 27.7 to 24.5 percent year-over-year, owing to a drop in shipments from 13.3 million to 10.9 million, IDC said. This appears to have partly been the result of gains by Lenovo, Huawei, and LG. Lenovo's share rose from 4.9 percent to 5.7, while Huawei increased from 1.7 to 3.7, and LG jumped from 1 percent to 3.6.
Samsung, Apple's leading competitor, saw its share slip a percentage point to 17 percent. The "others" category — representing numerous smaller vendors — dipped to 45.6 percent of the market from a previous 46.7.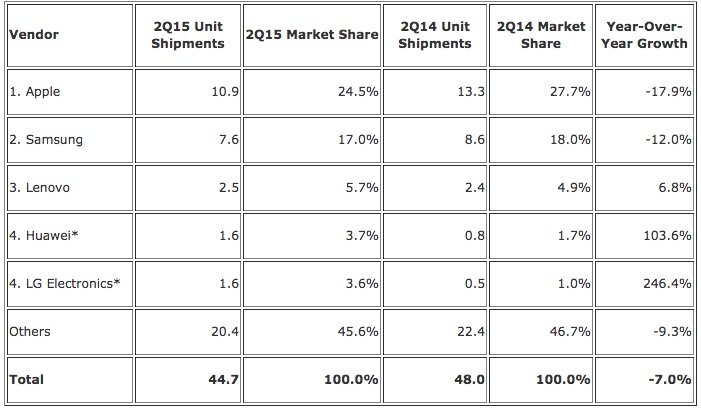 The tablet industry as a whole declined during the quarter, with shipments falling 7 percent to 44.7 million. IDC analyst Jitesh Ubrani suggested that the market has been impacted by several factors, such as larger smartphones, and people keeping their tablets for longer before upgrades.
"But with newer form factors like 2-in-1s, and added productivity-enabling features like those highlighted in iOS 9, vendors should be able to bring new vitality to a market that has lost its momentum," Ubrani added.
iPad sales have been shrinking for six quarters in row. Beyond introducing iOS 9, Apple is also expected to reinvigorate its "post-PC" device with a 12.9-inch model that could offer things like a USB-C port and a pressure-sensitive Bluetooth stylus.