Apple outs iOS 9 Maps transit data sources, new business listing aggregators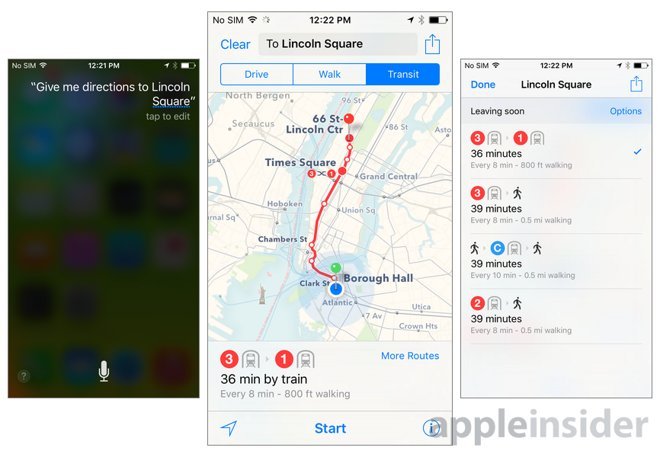 In a change to its Apple Maps Acknowledgements webpage, Apple revealed an initial list of data providers used to populate the upcoming transit mapping feature in Maps for iOS 9, as well as two new aggregators of business listings.
While Apple's Maps attribution page shows a revision date of Jun. 4, 2015, Apple Maps Marketing believes the transit sources are indeed new.
Apple announced earlier this year that transit directions will initially be available in Baltimore, Berlin, Chicago, London, Mexico City, New York City, Philadelphia, San Francisco, Toronto, and Washington D.C., as well as 30 cities in China. The newly published list of providers gives a closer look at what to expect from transit assets in Canada, Germany, the U.S. and UK, including major cities like Berlin, London, New York, San Francisco and Toronto.
Apple Maps transit data providers:
As for business listings, Apple added data gathered by Position Technologies and DAC Group.