Rumor: Sharp, Foxconn tabbed to supply parts for 4M-5M 'iPad Pro' units this fall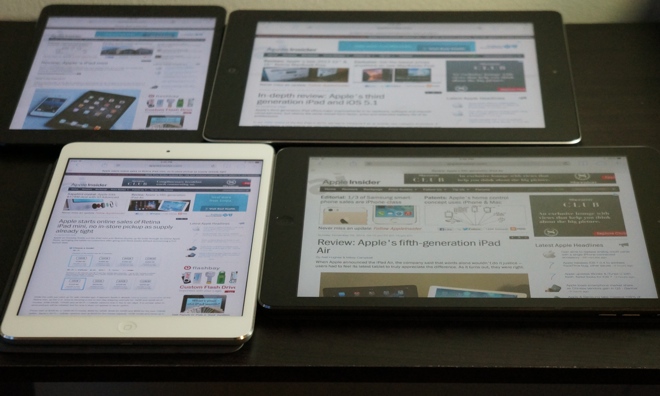 The smoke surrounding Apple's long-rumored jumbo iPad is beginning to thicken, as whispers out of Asia suggest that the company has chosen Japanese firm Sharp and Taiwanese collaborator Foxconn to build and assemble touch modules for as many as 5 million 'iPad Pro' units.
Sharp will reportedly be responsible for manufacturing the displays themselves, while Foxconn will handle touch module fabrication, lamination, and module assembly. According to Digitimes, mass production will ramp up going into the fall, with shipments of 4 million to 5 million units expected by the end of the calendar year.
It's worth noting that while the publication is often accurate when it comes to supply chain movements, its predictions have a somewhat lower success rate with regard to release dates and other consumer-facing schedules.
Little is known about the iPad Pro, though the consensus among industry watchers revolves around a 12.9-inch iPad with a high-resolution display and some variety of stylus to enable more precise control. KGI analyst Ming-Chi Kuo predicted earlier this week that the new stylus would bring its own version of Force Touch, enabling pressure-sensitive input for the bigger tablet.
A device believed to be the iPad Pro has also been spotted in commercial app analytics data. That device — Â which carries an as-yet-unseen "iPad6,8" model identifier — Â reports a 2,048-pixel-by-2,732-pixel display, compared to the 2,048-pixel-by-1,536-pixel unit found on the iPad Air 2.
Apple is likely to unveil its next-generation iPhones on at an event on Sept. 9, though it's unclear whether new iPads will be included in that announcement. Apple has historically revealed new tablets in October, a move it could replicate this year if the iPad Pro is ready for release.